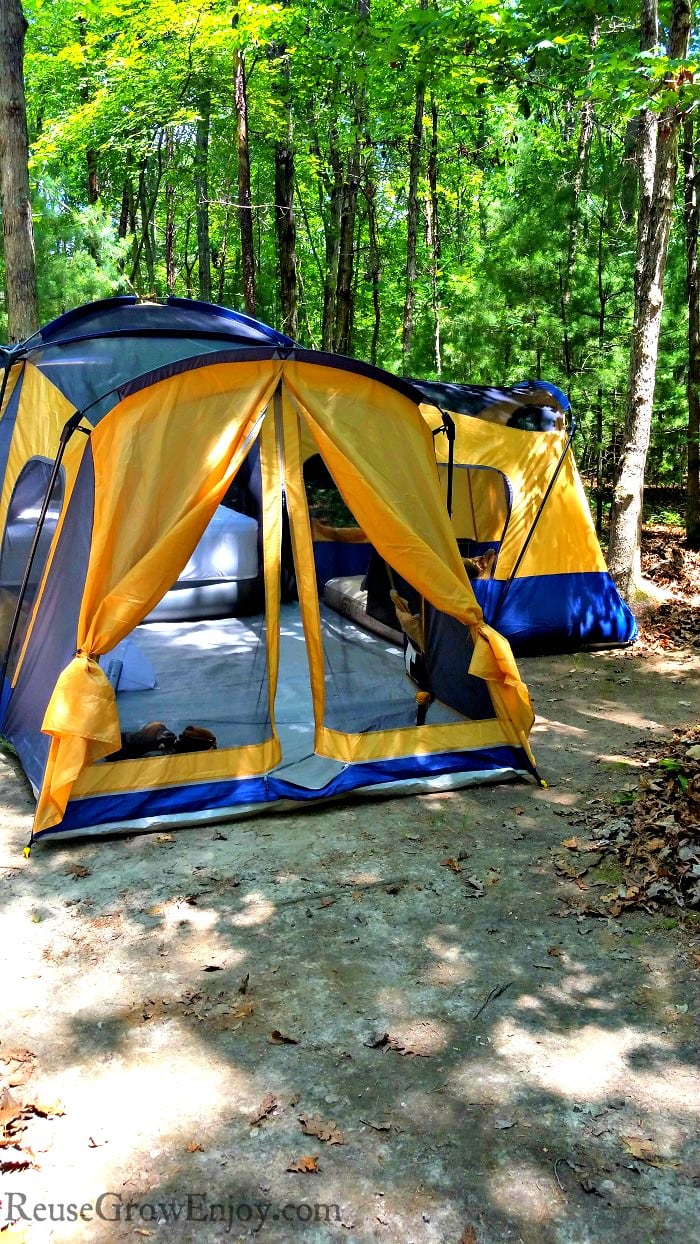 How to Survive Camping In The Heat
Nothing like a good camping trip! They are so fun and relaxing, well until the summer heat kicks in and you are camping in the heat. It may not be a big deal if you are RV camping, but what do you do if you are tent camping? I am going to share with you tips and tricks on how to survive camping in the heat.
Before I dive into it, one thing that most people that tent camp forget, is there are such things at portable air conditioner units now!
If you are lucky enough to be staying at an electric site, you may want to think about getting one as they really do work wonders! Just be sure to also get a high power extension cord to plug it in. Also be sure to check with the campground first about their rules as not all allow AC units on tent sites.
Now let's get down to tips on how to survive camping in the heat.
Tips:
When you know that you will be camping in the heat, be very selective where you place your tent. You want it to be in the shade as much as you can. Also, try and place it so the wind will blow through the windows in your tent to keep that air moving.
If you are on a site with no shade, make some. You can do this by hanging a large tarp above your tent to keep it shaded. In fact, it works best if you can hang two. One about 8 inches or so right above the other. This really helps to cut that heat from the sun down and allows airflow as well.
Another great tip for staying cool in your tent is to remove your rain fly if you have one. That is if it is clear out OR if you added a tarp above the tent. This will allow more airflow in the tent.
Deflect the heat from your cooler. One way to do this is to make sure you keep your cooler in a shaded area. To take it up a notch from that, you can use a thermal blanket or a reflective window shade to wrap the cooler with. This will help to keep that heat off even more and make that ice last longer.
Gear:
Tarps are a great item to always have with your camping supplies. They are great for camping in the rain or in the heat. You can use it for shade for you or your tent.
Pop up canopy tents are super handy for making a shaded area for you to sit and relax and enjoy the fresh air.
Fans are a must in my book! If you have an electric site, you can take a normal box or stand fan. If you will not have power on your site, then I would grab a battery or solar powered fan. The little ones that hang from the top of the tent are great to have for cooling the tent.
A good cooler that can hold ice for a while is another great thing to have. When it is hot out, food can spoil fast so having a way to keep it cool is a must. You can also use the tip above to make it last even longer.
Thinner blankets that are cotton is something that will help you get better sleep. That is because when you sleep on most sleeping bags, they are super hot and made from a material that does not allow much air flow.
Fun & Games:
Try and think of fun things to do that will also help you to stay cool. One main thing is to swim but if you are not at a campground with a pool or lake, you will have to bring your own fun.
Things like water guns, small splash tubs/pools, and water toss games are a great start. The splash tubs/pools also work really well for games like bobbing for apples. That is a game that is fun, cools you off and you get a snack!
You can always make up your own cool off games too. One idea for that is a question game and if you get the answer right, you get a spray with a spray bottle.
Eating & Hydration:
When it is hot out you may not feel like eating much or hot foods. Try and pack some light items that you do not have to cook. That could be things for salads, cold sandwiches, fruit, nuts and so on.
One of the biggest things you have to worry about when camping in the heat is staying hydrated. You need to make sure you are drinking plenty of fluids and try and stick to water. The less alcohol and caffeine you drink the better as they will dehydrate you more.
Do you have any go to hacks for camping in the heat? We would love to hear them!
If you liked these camping tips, here are a few others to check out.