Purple Glitter Upcycled Puzzle Piece Earrings
pg-puzle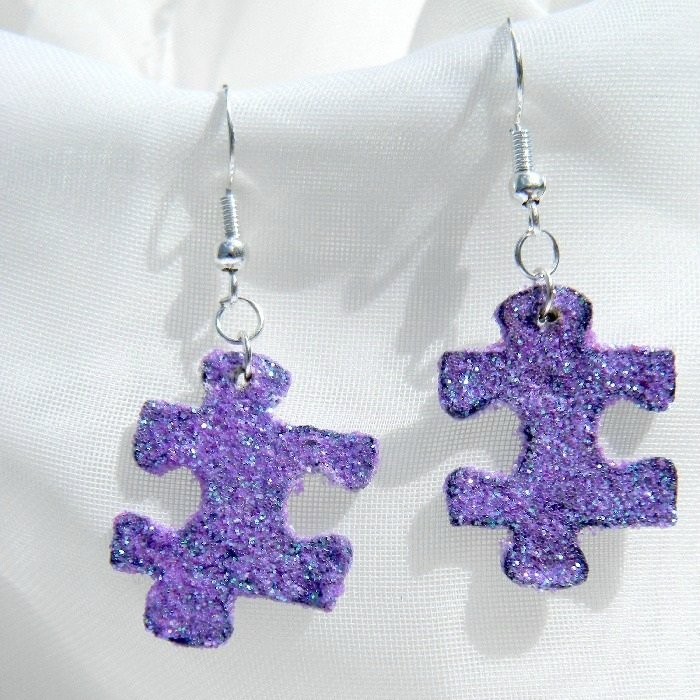 These earrings are from upcycled small puzzle pieces. No need to toss a puzzle out when pieces are lost, you can make it into earrings! They are a light purple glitter with darker purple undercoating. Or you can also pick the blue ones.
The ear hook is made from 925 Sterling Silver.
Please note that the color, shape and size can be slightly different than what you see in the picture. These do have small parts and can be a choking hazard for young children.

Select Color
Purple (0) Blue (0)