Red & Black Mouse Upcycled Bag Earrings
6-Mouse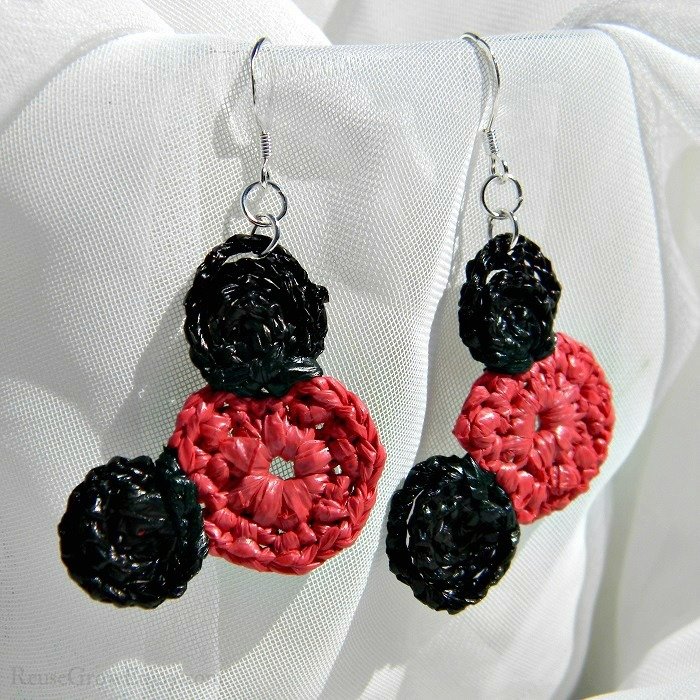 These earrings are crocheted from plastic grocery bags. They are so light you can hardly feel them on the ear. The hooks in the picture are smaller in size as they are the youth hooks. These are red and black and look like a mouse.
You have the option to have the youth hooks shown in the picture, or I can put the adult hooks on. Both types of hooks are made from 925 Sterling Silver. They also come with stoppers/backs for each earring.
You can have an adorable pair of stylish earrings and help by keeping plastic out of the landfill.
Please note that the color and size can be slightly different than what you see in the picture. These do have small parts and can be a choking hazard for young children.
Hook Choice
Adult Hooks (0) Youth Hooks (0)