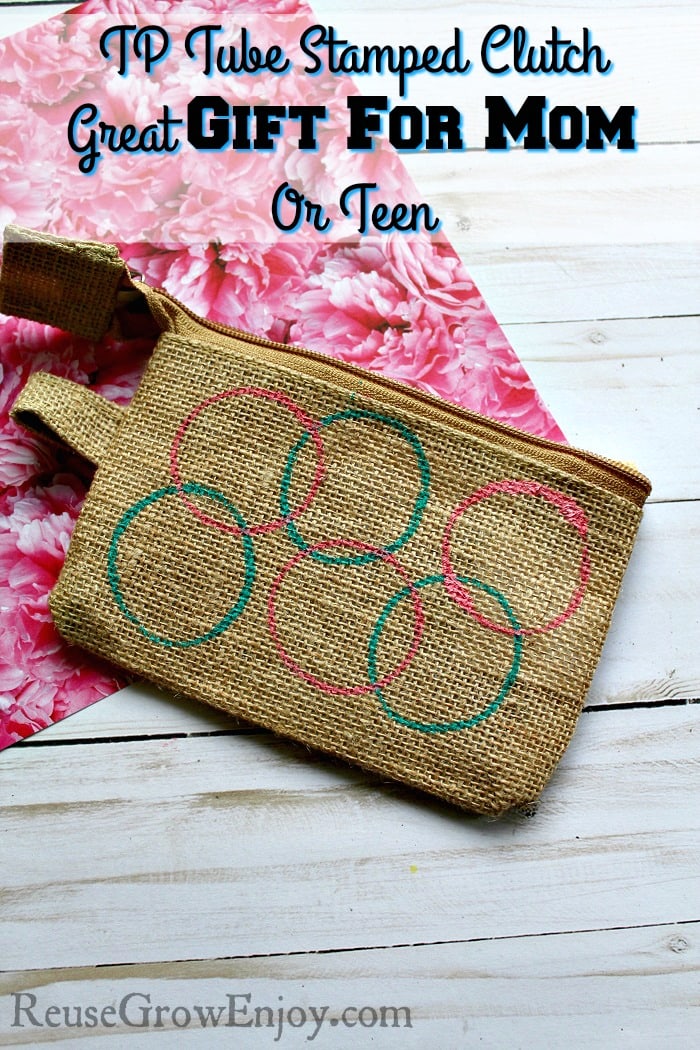 TP Tube Stamped Clutch – Great Gift For Mom Or Teen
Looking for a cute and fun gift for mom? Or maybe you know a girl teen that is graduating? Either way, this is an easy to make gift idea and it is cute.
You can always adjust this gift for mom or teen to fit their color or style. You can find the craft paint and clutch at craft stores or places like Amazon.
If you did not like the idea of the little handheld clutch, you could do this to any canvas, burlap or fabric bag.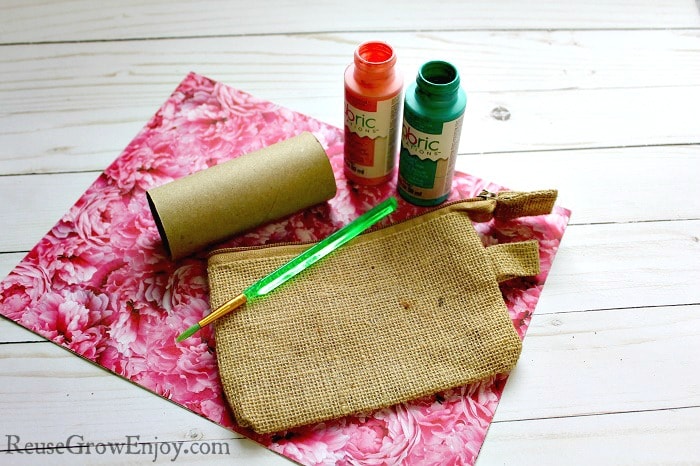 Supplies Needed:
Fabric clutch (found at most craft stores or Amazon)
Fabric paint (non-puffy, must be fabric safe)
Toilet paper tube
Scrap paper
Plate
Directions:
You want to begin by putting some fabric paint on your plate for easy access.

Dip the end of the toilet paper tube into the plate. Make sure the ring around the tube is coated well. Remove any excess paint. Take a few practice stamps on your piece of scrap paper. This will give you an idea of how hard to press. Once ready, dip and press the cardboard roll to the clutch creating a pattern of your choosing. Press firmly and hold the tube in place for several seconds before releasing.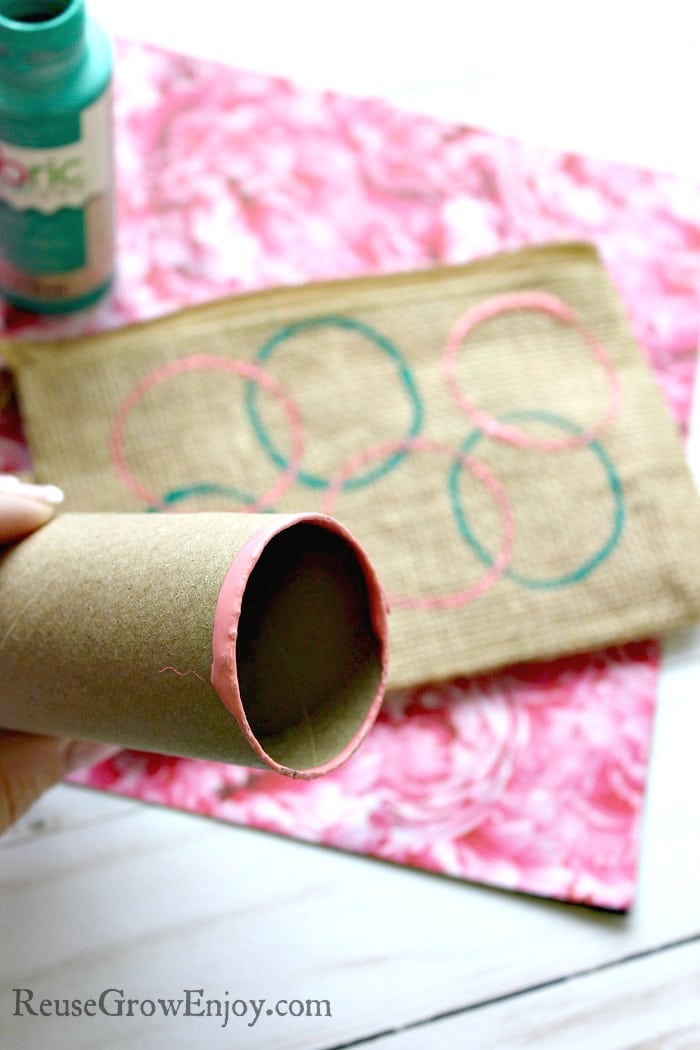 Allow your paint to dry thoroughly before adding the second color. If you wish, add a second color on the opposite side of the tube and press just as you did before, continuing your pattern.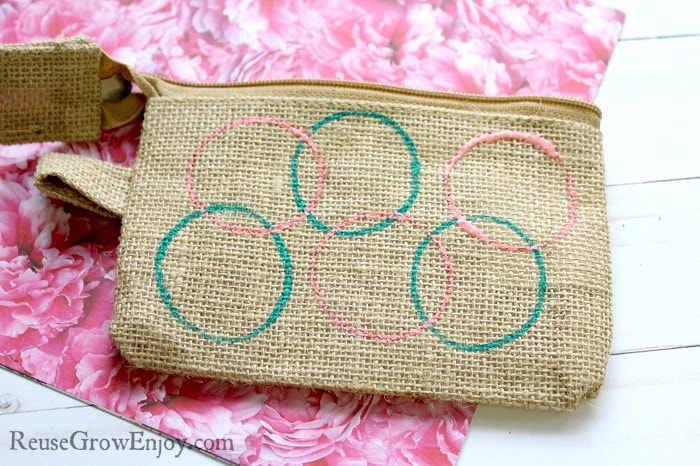 Let your fabric paint dry for several hours before use. Because you are using fabric paint, it is safe to toss the clutch into the washing machine if you need to.
Your hand stamped clutch is now ready to be enjoyed.
If you liked this gift for mom or teen, here are a few other crafts to check out.