Many homes often have lots of cans that get tossed out in the trash or recycled. But did you know they also make a great upcycled can planter?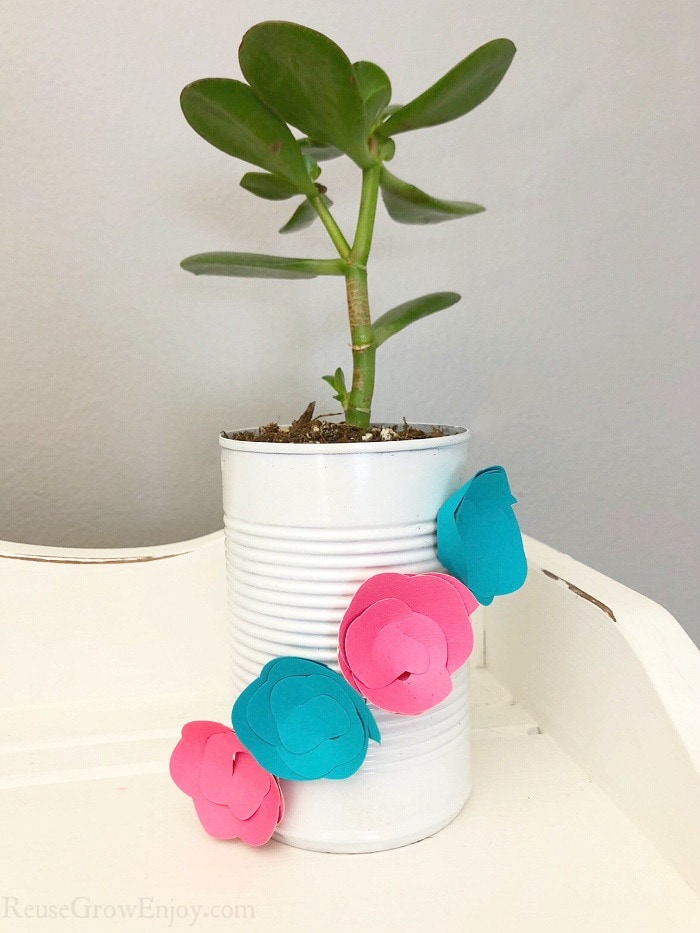 Upcycled Can Planter
Finding different ways to reuse everyday items such as a tin can be a challenge at times. But when you get a little creative you really can come up with endless ideas. This easy upcycled can planter is just one simple way to reuse a can.
I am going to show you step by step how this one was made. However feel free to change it up and make it your own. You could change the colors being used. Change the paper to using fabric or felt to add a little extra texture. You could even use a textured paint to coat the can if you wanted. Lots of different ways to make it a one of a kind.
Another way you could change up this upcycled can planter is to add something different other than the paper flowers. Some adorable little butterflies would be super cute!
If you are not a green thumb type of person and worried the plant might die, try a super easy plant like an air plant. Or you could always just add a fake plant and not have to worry about caring for it at all. They have some super real looking ones these days.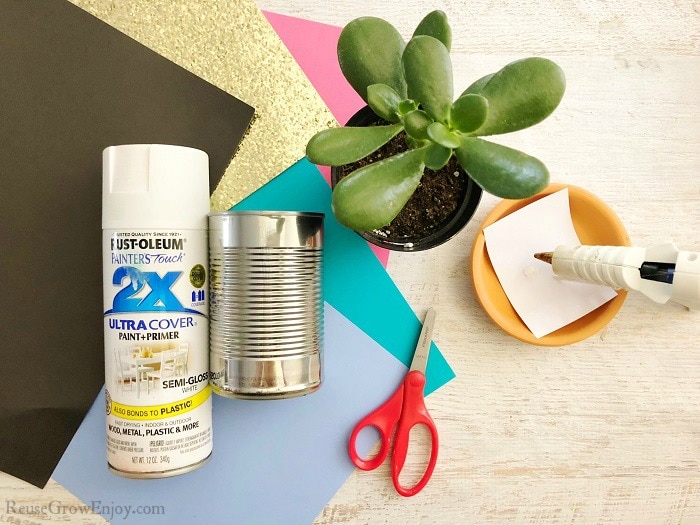 Supplies:
Empty and clean tin cans
White spray paint (or color of your choice)
Blue and pink cardstock paper (or colors of your choice could also use felt)
Scissors
Succulents or small plants
Soil
Directions:
The first thing you want to do is make sure you use a smooth edge can opener on your cans. That way it only leaves the lid sharp and not the actual cans. After you have emptied the cans be sure to wash and dry them out.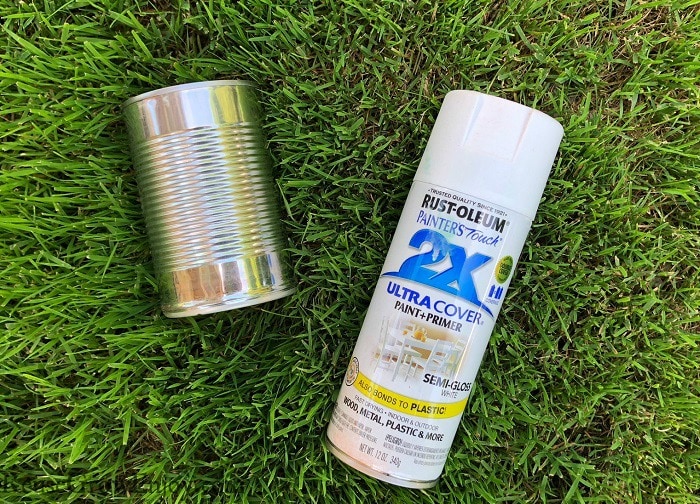 Lay out a piece of newspaper in a well-ventilated area or better yet, outside. Spray your cans white and let dry (mine did not need a second coat, but depending on your spray paint you might).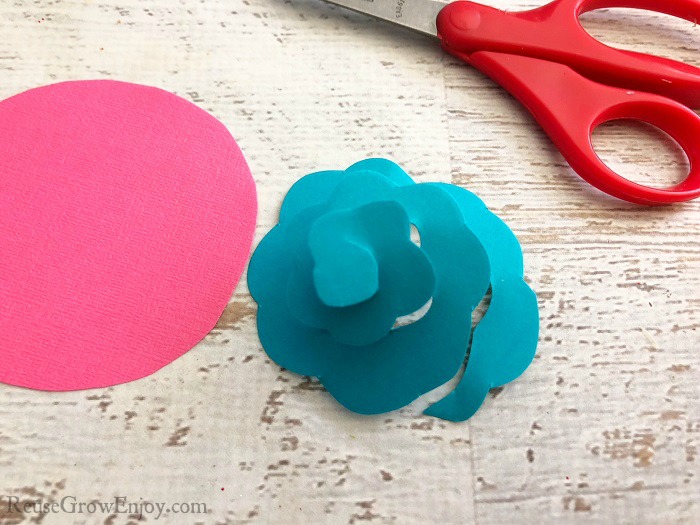 Trace the top of the can 3-4 times onto your pink and blue cardstock and cut out the circles with scissors. Scallop the outside of the circles with scissors and keep cutting a scalloped swirl till you reach the center of the circle.
Start wrapping the scalloped spiral around the center of the spiral and glue the end to the back to secure the flower.  Glue the flowers to the can starting at the bottom, rotating colors and gluing at an angle.
Add a 1/2 cup of soil to your can, break apart the soil at the root of the plant and replant into the new soil. Now add a few tablespoons of soil around the plant to secure, water and place in the sun.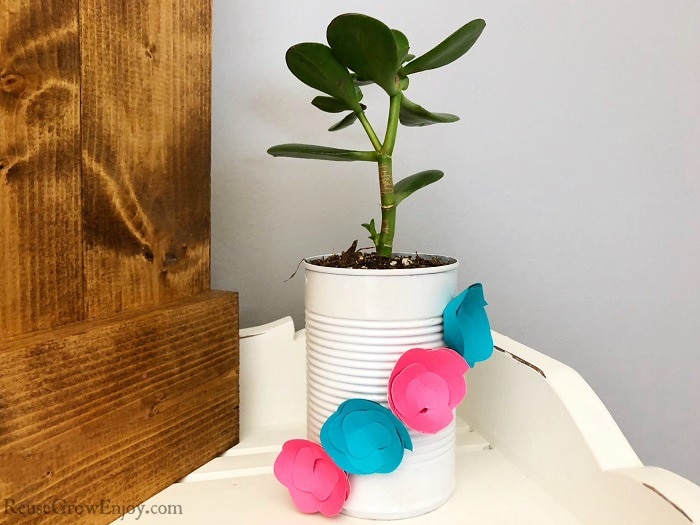 Looking for more planter ideas or other ways to reuse cans? Here are a few to check out.