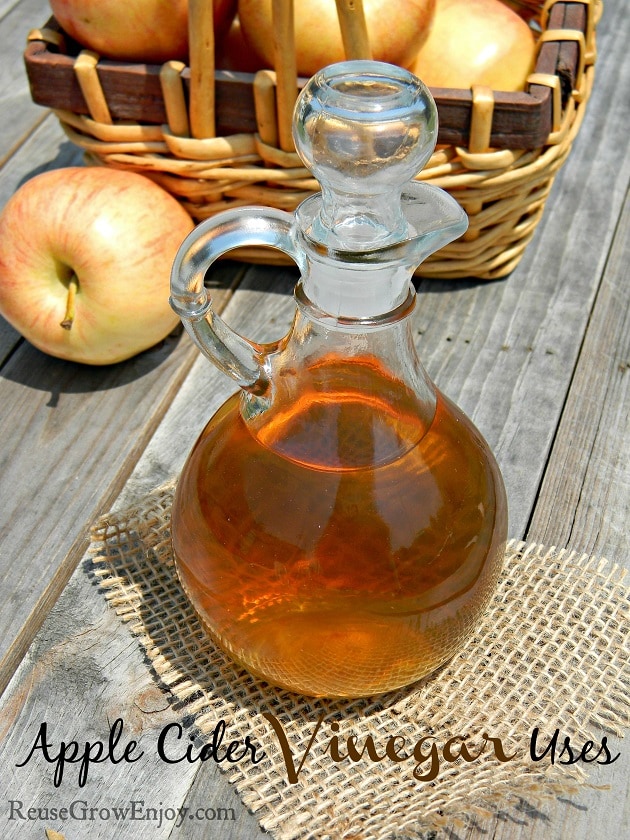 Apple Cider Vinegar Uses
If you haven't tried Apple Cider Vinegar for health improvement, you don't know what your missing. I'm not talking about the stuff you generally find setting on the store shelf I'm talking about the REAL thing before man has destroyed all its wonderful benefits. I'm talking about Organic Raw Apple Cider Vinegar that is unfiltered, unheated, unpasteurized. My vinegar of choice Bragg's Organic Raw Vinegar
, IT' S amazing! Bragg's is certified organic and non-gmo, plus it's full of zesty Apple Cider goodness.
Unlike many health fads that come and go RAW apple cider vinegar has been used for the wonderful health benefits for centuries. It is a known fact that Hippocrates, was the father of modern medicine, who prescribed apple cider vinegar for a variety of illnesses, including colds and coughs.
Raw, unfiltered Vinegar has been proven to:
Be full of enzymes & potassium
Build a healthy immune system
Help controls weight
Good for digestion and pH Balance
Helps soothe dry throat
Help remove toxins from the body
Soothe irritated skin and sunburn
Relieve muscle pain and joint pain
Below are twelve ways to use cider vinegar.
1. Vinegar can help kill pathogens, and bacteria and can be used as a cleaning product for disinfecting.
2. Use it to treat nail fungus.
3. Use as a natural treatment to kill lice.
4. Daily use has been shown to increase insulin sensitivity and significantly lower blood sugar.
5. Vinegar is known to help with the treatment of dandruff. Simply mix 1/4 cup apple cider vinegar with 1/4 water. Pour both into a spray bottle. After shampooing, spray onto your hair, and then let it sit for about 15 minutes then rinse. Use two times per week.
6. For sore throats, add one teaspoon of apple cider vinegar, with three teaspoons raw honey and one teaspoon of cayenne pepper in 1/4 cup warm water, gargle and swallow for best results. The raw apple cider vinegar and honey fight bacteria, while the capsaicin helps relieve pain. And if it's allergies your fighting or the common cold you might like to know that Apple Cider Vinegar also helps break up the mucous and sinus congestion.
7. For sunburn use a spray bottle and mix 2 parts water with 1 part vinegar, shake and spray on sunburned skin as needed. Another way to use vinegar in the treatment of sunburn is by adding 2 cups Apple Cider Vinegar to a tub of cool water and soaking
8. Replace your deodorant by using straight cider vinegar. Soak a cosmetic pad or small cotton cloth with vinegar, wring out and wipe your armpits. Yes you will smell like vinegar for a few minutes, but after the vinegar dries it will no longer smell.
9. Tummy trouble or diarrhea? Try sipping a little apple cider vinegar with a little water mixed in. The vinegar contains pectin, which may help with spasms in the intestine. Just mix one – two tablespoons in a 4 oz glass of water, or you can use organic apple juice and sip away.
10. Need to lower cholesterol, studies have shown that 1/2 oz Apple Cider Vinegar taken daily may help lower bad cholesterol.
11. Increase your energy level by adding 1 to 2 tablespoon of apple cider vinegar to a glass of water. Stress caused by lactic acid can build up in our body, causing fatigue. The antidote? The amino acids contained in Apple Cider Vinegar it contains amino acids that combat lactic acid.
12. Use Apple Cider Vinegar as a daily health aid. I have heard many recommended dosages and ways of taking in vinegar on a daily basis. I have even heard that some people take it in a pill form. Studies have shown that the true vinegar content of those supplements is highly questionable. I would suggest sticking with the REAL thing.
The method I like best for daily maintenance, and pH balance is 2 teaspoons of Bragg's Organic Raw Vinegar
in 16 ounces of water. Sip DON'T CHUG! Drink 2 of these a day everyday. It will help keep body pH at a constant alkalized level. Or if you drink a lot of water just add a splash of RAW Apple Cider Vinegar to each bottle