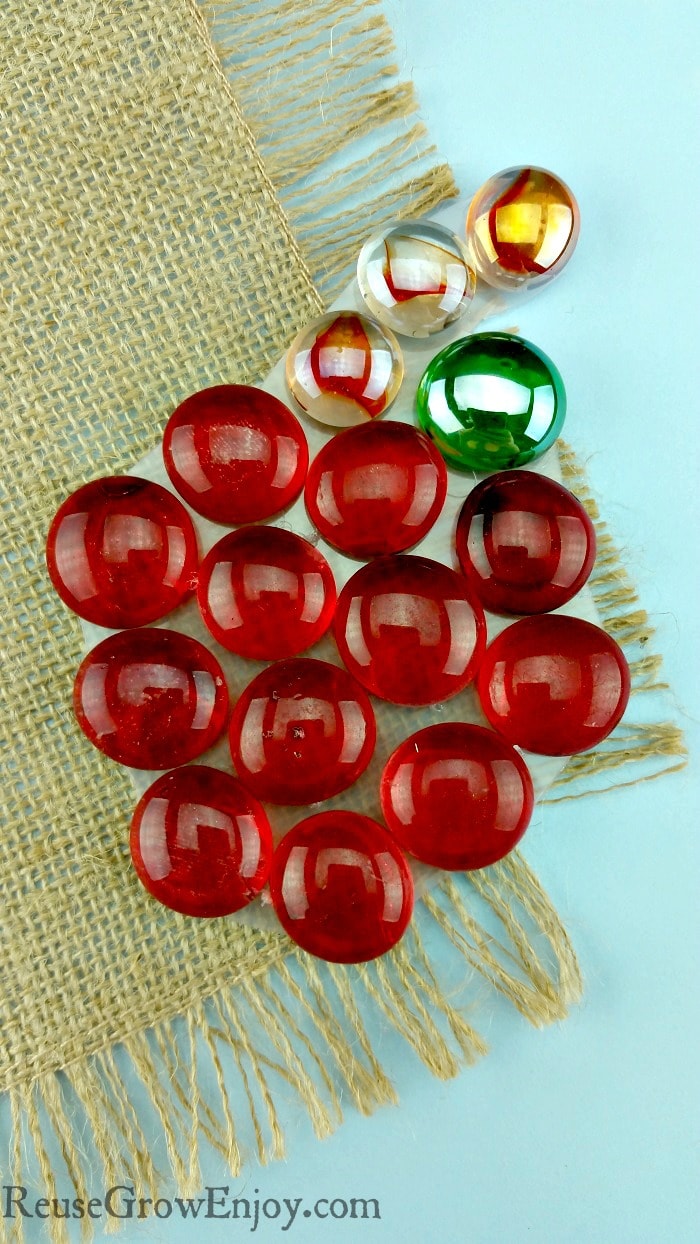 Apple Gem Coaster Craft
Looking for a super easy and low priced craft you can do with the kids? If so, be sure to check out this apple gem coaster craft. It only takes a few items to make and just a few minutes to do.
For this, we reused a plastic container top for the base of out coaster. Any type of clear plastic container top will work. Just be sure it is large enough to hold your gems. Ours was a large size oatmeal container.
Apple Gem Coaster Craft Supplies:
1 Plastic Container Top
Scissors
Hot Glue Gun
The first thing you want to do is lay the gems on top of the container top. Place them so they look like an apple. Then using the glue gun, glue them in place.
After you have all the gems glued in place and the glue is dry, you can cut the extra plastic off. I just used the scissors and went around the edge of the gems almost under them.
That is it! You know have a cute apple gem coaster craft!
If you are looking for more craft ideas, here are a few to check out.