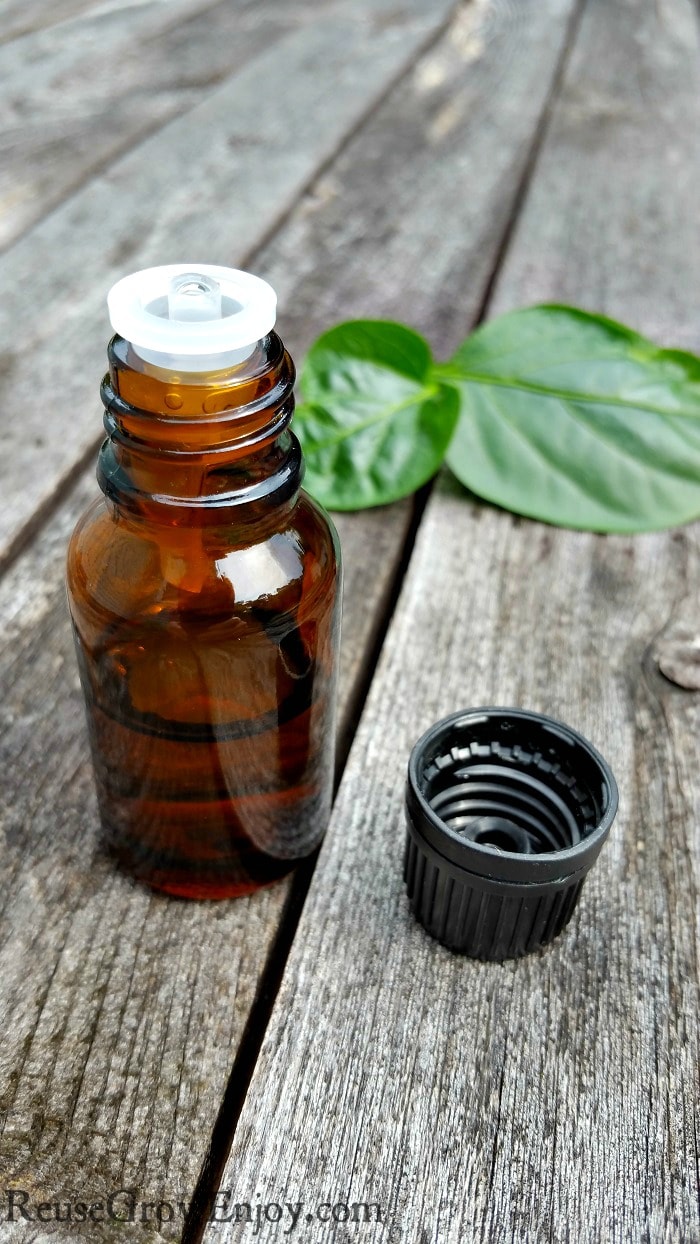 Basil Essential Oil – What It Is And What It Is Good For
Basil essential oil is one that is a powerhouse but is sometimes overlooked, which is a shame. It is one of the most versatile oils and applicable for many uses from earaches to migraines and more.
Basil essential oil is steam distilled from the leaves of the plant and has a wonderful aroma. It will immediately take you to the kitchen with its scent. As long as you are using a completely pure form of the oil, it is a great one for cooking, too. (In this case, you want to be sure your oil has nothing added and is 100% pure plant oil only.)
Capabilities:
Basil oil is described as being uplifting, stimulant and regenerative. It can take you emotionally from a place of feeling overwhelmed and inundated to feeling relief. Its main constituents are Linalool, Methyl chavicol, and Eugenol.
Its top properties include stimulant, steroidal, neurotonic, regenerative, antispasmodic, anti-inflammatory, antibacterial and digestive. You can see by this list alone how useful it is and what a wide range it has for its capabilities to help your body and mind and be a huge helper in your home for many purposes.
The word "Basil" comes from the Greek word meaning "King". So it is no wonder it is one of the go to oils!
Blends With:
Basil blends well with many oils like citrus oils or the more earthy, woodsy scents. Try it with lime, bergamot, white fir, cedarwood, or peppermint. It can be used all three of the ways we use oils: Aromatically, Topically, and Internally.
Warnings:
Warnings for it would be to dilute when using topically, especially for younger or older skin, or those with sensitive skin issues. Use a carrier oil or lotion of your choice along with the oil when applying on the skin.
How To Use Basil Essential Oil:
So, want to hear about some of the more common uses for basil? Here is a list of uses and the "how-to" as far as applying it.
Mental Fatigue
Use aromatically by placing in a diffuser, or put a drop in the palm of your hand and rub your palms together, then inhale deeply for aromatic use. You can also apply topically, along with a carrier oil if needed, to the back of the neck or on temples to help with this issue as well.
Adrenal Fatigue
Apply topically to the bottoms of your feet, under your nose, and on your adrenals to help kick start your body's adrenal system. Diffusing will also help wake you up. Combine in a diffuser with peppermint for a great result.
Earache
This should be your first oil to use when it comes to an earache, as it works fast. Apply topically to ear, along the outer area in front of the ear, and down the jawline, and the back of the ear, and down the neck. Do not put the oil into the ear canal, but you can place it on a cotton ball and put inside of the ear for relief.
Earache Relief Remedy
Using a 10 ml. size roller ball bottle – combine the following oils:
22 drops basil essential oil
15 drops lavender essential oil
Top off the rest of the way with your favorite carrier oil such as fractionated coconut oil or jojoba oil. Place the roller ball top on and then roll on to ear, just inside the cup area, but not into the canal, and down the front and outer ear, as well as the back of the ear. Run the oil down the jawline too. Repeat this as needed for relief of ear pain and to help get rid of an earache.
Headaches/ Migraines
Combine with a mint oil such as wintergreen or peppermint and apply topically along hairline on the front and/or back of the head, on the temples and near the ears. Use a carrier oil if desired. The addition of lavender will help calm you as well, along with those oils.
Nausea and Stomach Cramps
Take internally in a veggie capsule, 2 to 3 drops of basil along with a glass of water, or rub, along with a carrier oil, on to the lower abdomen and along belly button for relief. Also, applying a drop of the wrists, and inhaling it will help relieve nausea.
Menstrual Issues
Use basil topically, along lower abdomen and lower back for relief of cramps, PMS, and to help assist with a regular monthly flow. This can be done a few times a week to help regulate, or just during the time of period.
Insect Bites
Use basil to repel insects by diffusing or applying topically, as well as placing drops on a cotton ball and placing in an area where bugs are known to be present. Apply it topically to any bites for relief of itching, stinging and swelling.
Inflammation Relief
You can use topically on the back, legs, arms or anywhere you are suffering from muscle pain and inflammation. Use with a carrier oil, and combine with lavender and peppermint for a great combination of relief. Use a hot compress immediately after applying to help it get in deeper and go to work. Also, place a few drops in a hot bath and soak to help muscle tension as well.
If you found this post for basil essential oil helpful, here are a few others to check out.
Please note that I am not a medical professional and this post is not meant to replace your medications. As with any health treatment, be sure to consult your doctor before trying anything new.