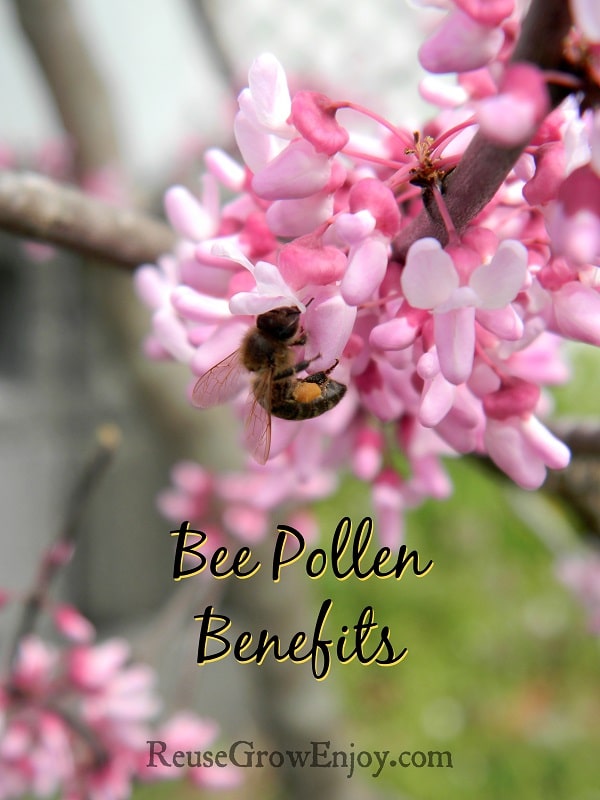 Bee Pollen Benefits
Bee pollen is a superfood that has been underrated for far too long. It has so many benefits, it's difficult to name them all – but we will talk about a few (as well as some awesome bee pollen recipes and resources) here today. Cultures around the world have used bee pollen as an energy source and medicine. It's thought to have anti-cancer properties, and protects against many things.
Bee pollen is one of the few things that cannot be recreated in a laboratory, and when bees are fed manmade pollen, the bee dies. Gathering bee pollen is a lengthy process: a honeybee arrives at a flower, scrapes off the loose pollen with her jaws and front legs, while moistening it with a drop of honey (that she brought all the way from her hive). In mid-flight, she pushes the pollen into her pollen "baskets". The baskets get completely loaded, meaning it's been pressed into a single grain of pollen.
Bee pollen is approximately 40% protein. It's one of the most perfect foods we have discovered in nature, and is considered a complete nutrient/food because it contains nearly all nutrients needed for the human body. Among the many bee pollen benefits, treating allergies is one that some folks don't know about.
Bee Pollen Beauty Recipes
— Bee Pollen Skin Scream Recipe
— Moisturizing Bee Pollen Facial Mask
— Face Softening Mask
Bee Pollen for Weight Loss
Bee pollen helps you lose weight by increasing your energy and keeping you full. It contains less than 100 calories for 2 tablespoons, and is a natural appetite suppressant. It also helps prevent bloating during PMS.
Pretty much everyone can benefit from using bee pollen. It increases our body's healing power, and helps build immunity to resist diseases. Bee pollen has been used to treat asthma, chronic illnesses, insomnia, and even depression. Some studies have shown it can be beneficial in treating the symptoms of ADD.
If you are looking to get some, you can find a wide variety or bee pollen products
online at places like Amazon.
Do you use bee pollen? What are some of the bee pollen benefits that you have found? Let me know in the comments!