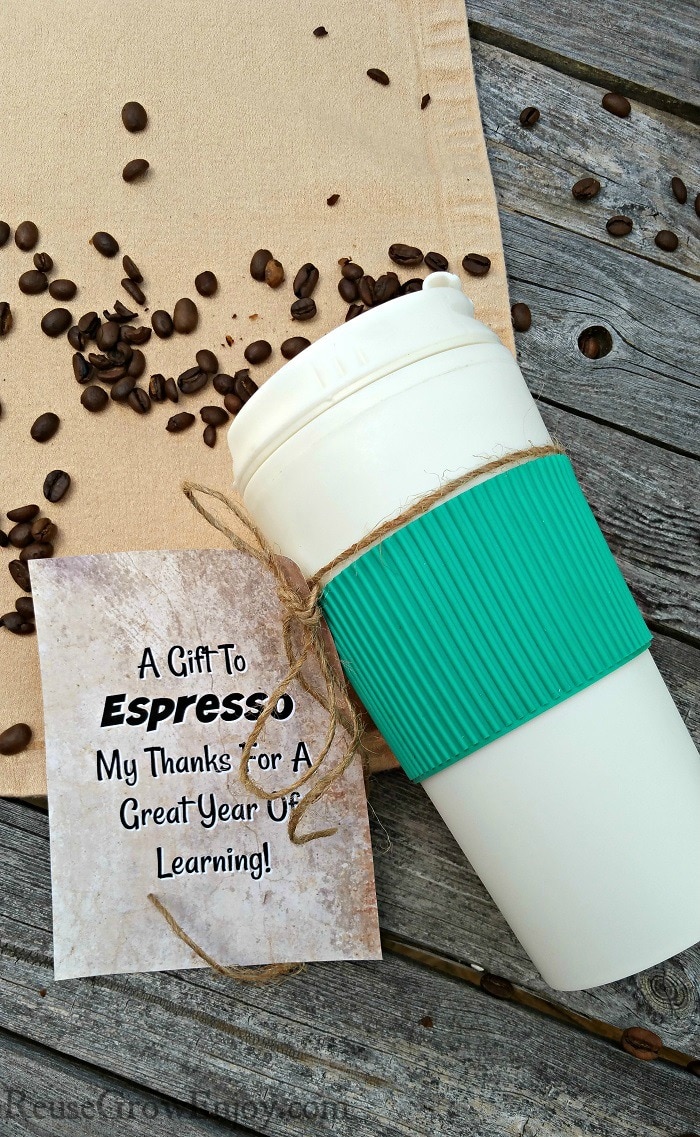 Coffee Cup Teacher Gift With Free Printable
If you are looking for a teacher gift idea, I have a pretty cool one for you to check out. You could give them a reusable coffee mug (everyone loves coffee right?). To make it easy, I have even made a printable thank you gift tag to go with it.
That way you can simply print it out, attach it to the cup and give the gift. No need to spend tons of time or money on coming up with a nice teacher gift idea.
You can grab some pretty nice reusable travel coffee mugs at places like Dollar Tree. Or you can always grab one on Amazon. They have some super nice ones like Contigo mugs.
You can either tape the tag to the mug or you can do like I did and use some string or twine to tie it to the mug. I just used a hole punch to put a hole in the tag and then run the string through the tag and around the mug.
These tags will print with four tags to a page. That way if you have more then one child you can give all their teachers the same gift. You can print it on a normal 8.5 x 11 sheet of paper. Print your tags here.
This is what the sheet of gift tags will look like.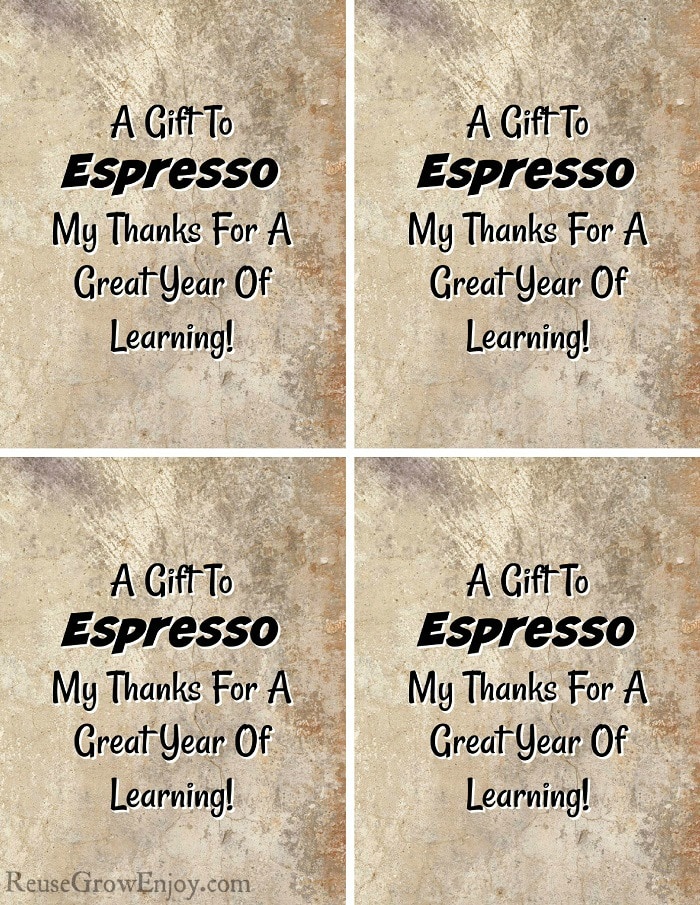 If your teacher gift budget allows and you wanted to add a little something extra to their gift, you could put some coffee in the cup or even a gift card to a coffee shop.
If using coffee in the cup, think of K-cups, instant stix coffee mixes or even single coffee tea-like bags.
Like this idea, here are some other posts to check out.