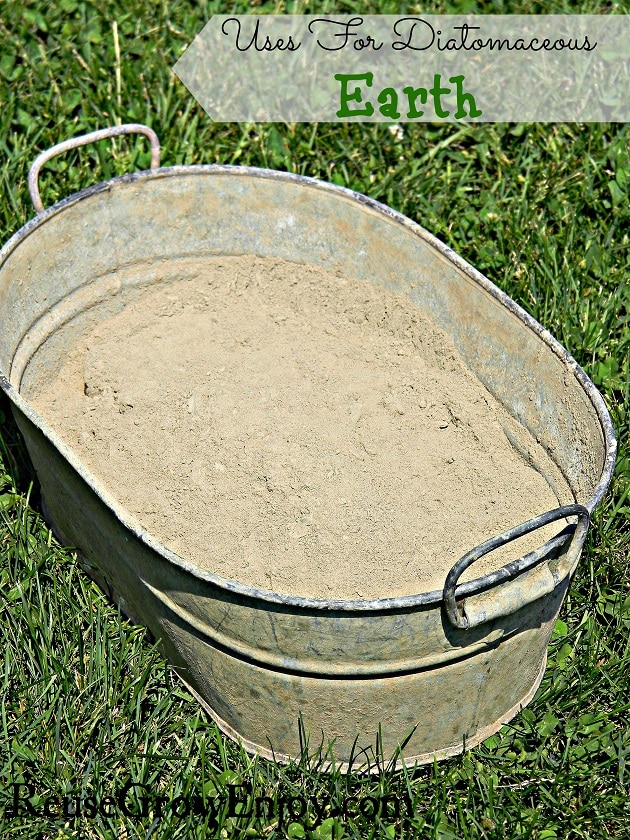 Diatomaceous Earth Uses
I'm not sure why it's called Diatomaceous earth and not Diatomaceous rock, as it is a soft sedimentary rock earth made of fossilized remains of hard-shelled algae known diatoms. This rock or earth crumbles easily into a fine powder and very well may be one of the natural wonders of the world.
Diatomaceous earth is used in everything from toothpaste, hydroponics and filtration to pest control. I often wonder what I did before I discovered it's many uses.
If you haven't heard much about it, listen up you're soon going to find yourself amazed. If you already know it's wonders then why not share ways with us that you have found it useful.
The first thing you should know is what to look for? What you want to buy is FOOD GRADE and 100% pure. I often wonder when I see 97% pure at a cheaper price, what the heck is the other 2%, or do I want to know?
Why food grade? Food grade diatomaceous earth is EPA approved for mixing in with grains to help control mealworms and other creepy crawlers. It is approved by the FDA for internal and external use, and it is also approved of by the USDA for use as a anti caking agent in animal feed. There is also pool grade diatomaceous earth, it has been heated and chemically treated. So while food grade diatomaceous earth is a homesteaders gold, pool grade is like poison.
The next thing you'll need to know is where to buy it? One of the best and most reasonable places I have found to buy diatomaceous earth is on Amazon
. 10 lbs of food grade will run you around $20 or so, which may seem high to some people, but a little goes a long way.
Many farm supply stores also carry it but, wherever you get it from make sure it's FOOD GRADE and 100% pure.
So you may be wondering what it is used for? Well there are many different uses, however we have just 6 of them listed below.
1.) Nothing control lice on chicken better or more easily. All you need to do is place a "dusting box" filled with DE in the coop, and the chickens will do the rest. Be sure to keep your "dusting box" in a place where it will remain dry. I keep mine inside the hen house.
2.) DE works great for exfoliation of dead skin cells, giving your skin a younger more youthful glow. Mix about 1 tbs of DE with water, to make a paste. Use the tips of your fingers, move them in small circular motions, to massage the paste on your face. Then let the paste set for 2-3 minutes. Now remove the paste with a warm wet washcloth again using circular motions.
3.) DE is an unbeatable natural insecticide. It's clay-like powder kills many garden pest without using nasty chemicals. Use it as you would dust, or powdered product.
4.) DE is wonderful for keeping fleas off the family pet, and out of your house.
5.) DE beats bed-bugs, put it right on your mattress, couch, chairs and around the baseboards. It's perfectly safe, even if the dog eats it you'll be fine.
6.) DE can be added to beans, grains and legumes to ward off weevils, and prevent mold