Did you finish off a bag of chips and wondering what you can do with the bag other than tossing it in the trash? Check out this DIY flower made from upcycled chip bags!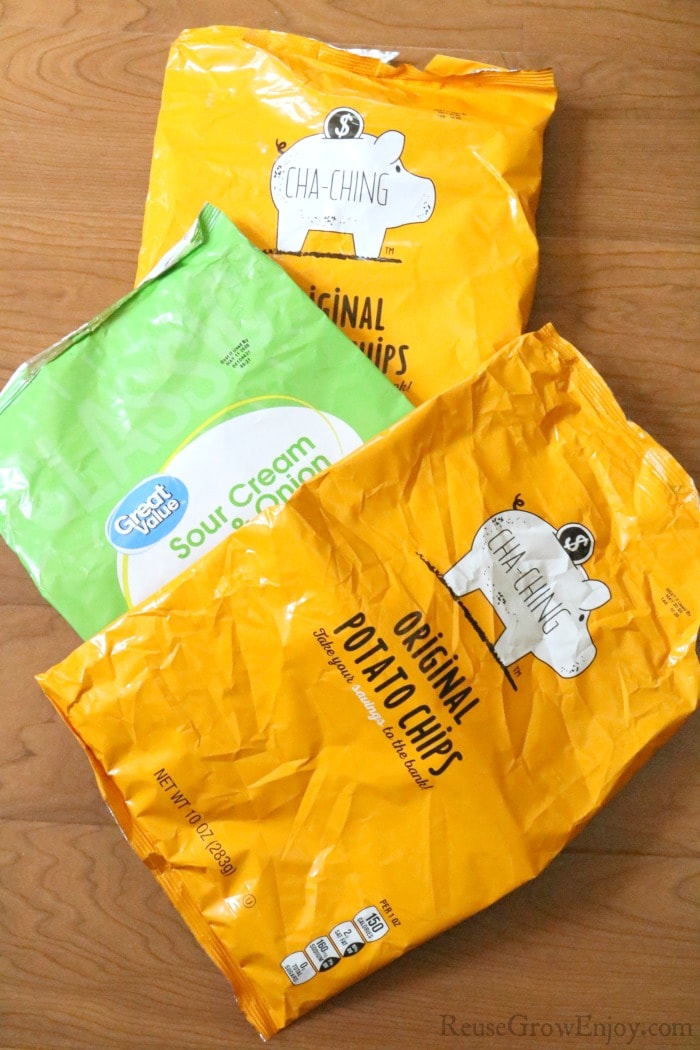 DIY Flower Made From Upcycled Chip Bags
This is such a great way to reuse those chip bags and keep them out of the trash. You can make one stand-alone flower or make a bunch. You can also make them in different sizes to add even more style to the art.
I made these so that it is all one color from the silver inside of the chip bag. But if you want little splashes of color, you could make them so the color printed side of the bag is showing.
Depending on the size flower you are making and the size of your chip bags will depend on how many you need. I used 10 oz size bags to make mine. It took about one and a half bags to make the larger flower and one bag to make the smaller one.
Another option you could do when making these is to skip making the center part of the flower. You could then glue a small mirror in the center if you wanted as I did with this balloon craft wall art.
Supplies Needed:
Hot Glue Gun & Glue Sticks
Chip Bags
Scissors
Large Plastic Top, Cardboard or Paper Plate (to glue the bags too)
String or Hanging Strips (to hang flowers on the wall)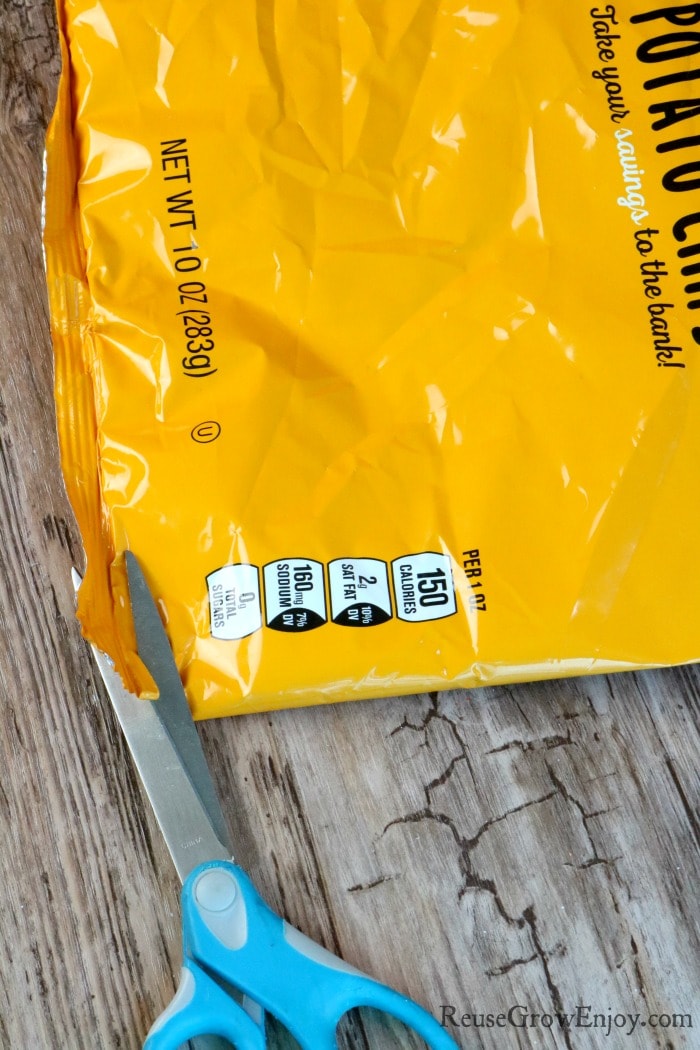 First, you want to make sure your bags are nice and clean with no crumbs or oil on them. The best way I found to do this is to cut off the bottom of the bag. Then cut the bag down the seam where it joins.
Then simply take a soapy sponge or cloth and wipe it down and then rinse with water. It does help to lay it flat on the counter when wiping it down.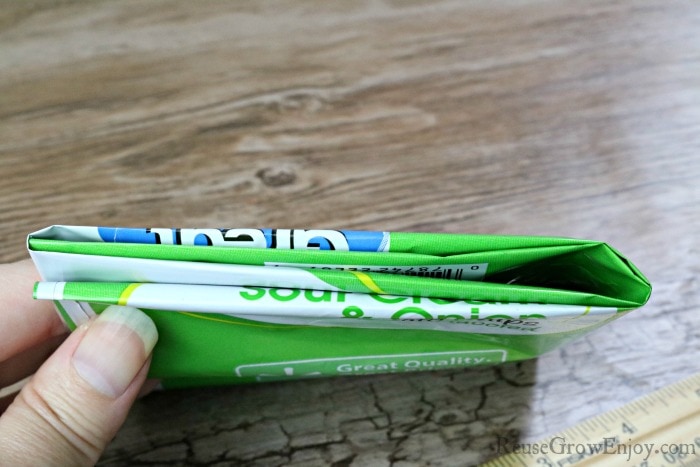 How To Make Chip Bag Flowers:
Now that you have nice clean bags to work with, we need to cut them. You could just cut piece by piece however to speed it up I folded mine over in thirds then folded it again into about thrids. This will make a piece that is almost a square.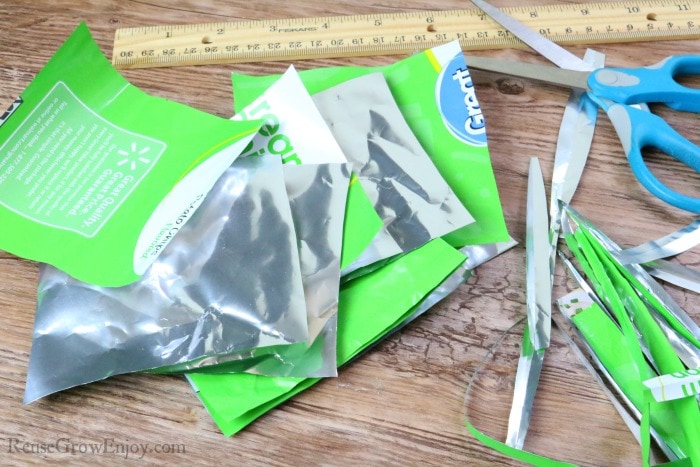 Then I just cut a small amount all the way around it to make them all single pieces.
The pieces work out to be about 4 to 4.5 inches. If it is a little off it is totally fine. It does not have to be perfect.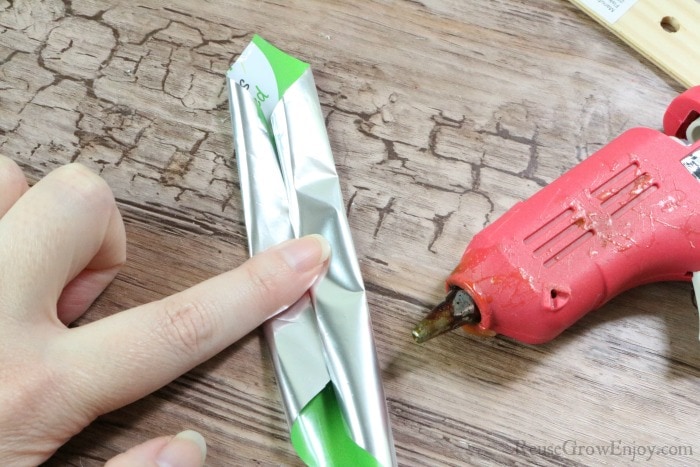 Next lay a piece with the shiny side facing down (unless you want the color to be showing on your flower) fold two corners across from each other into the middle. Then fold the edge into the middle again. Should look like the picture above. Then hot glue it into place at the top and bottom of each of those folds.
Using the scissors, cut that glued piece in have in between the glued areas. This will give you two petal pieces to work with.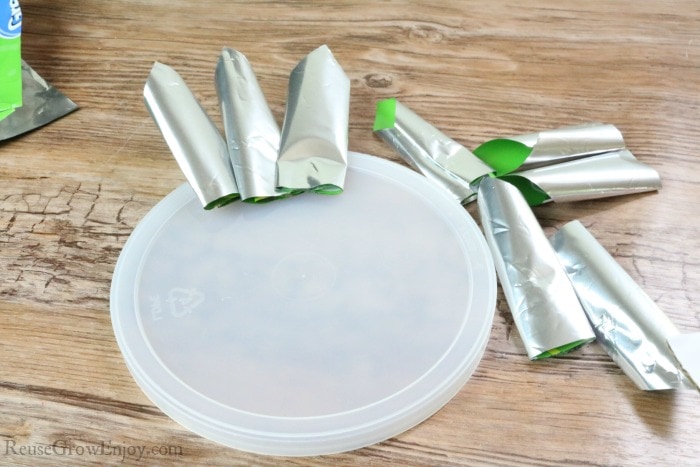 Grab your plastic top (I used an oatmeal container top for mine, but you could use a paper plate or piece of cardboard cut into a circle.) and start gluing them in place on your piece of plastic with the non-folded side up.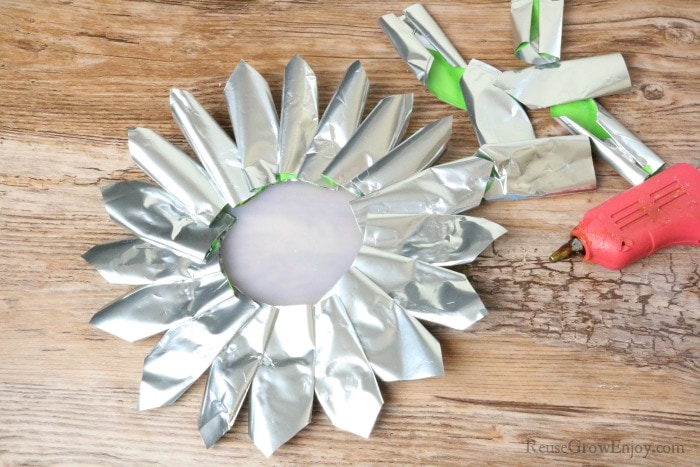 When you have worked your way all the way around, start a second row about halfway down the first row.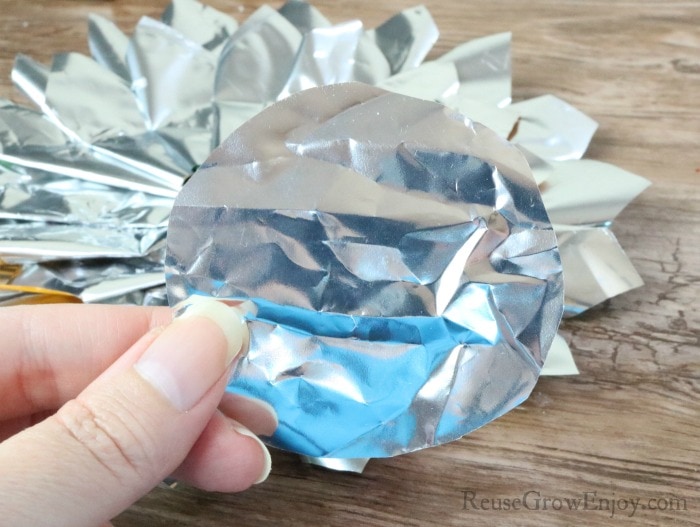 Now you want to cut a small circle to go right in the center of those pieces to cover the ends.
At this point you can either leave as is, glue a mirror in the middle or move on to the next step to make it look like mine.
Make The Center Flower:
Cut one long strip of the bag that is the whole length of the bag but is also about four inches wide.
Lay it so the shiny side is facing down. Folding lit lengthwise fold both sides in so they just touch each other. Then fold it over again so those pieces are now on top of each other. Use a dab of glue at each end to glue it all in place.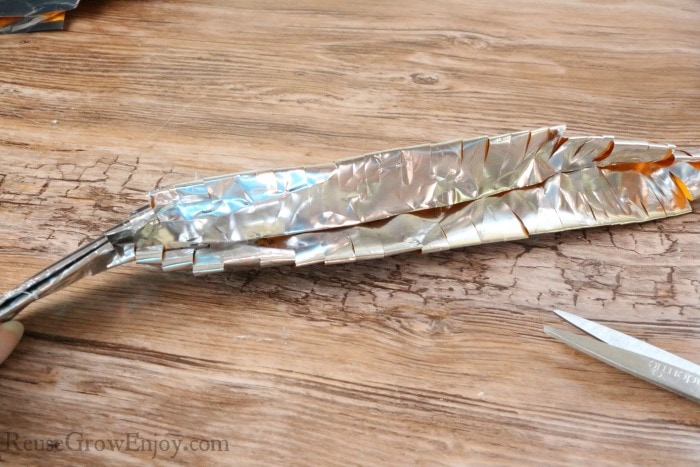 Carefully use the scissors to make small cuts all the way down the side with the two folded edges. Be very careful not to cut it all the way day as you want them to stay joined together. We just want to give a little fringe type edge.
Then start at one end and tightly roll the piece up. When you have it fully rolled, put a drop of glue to hold it in place.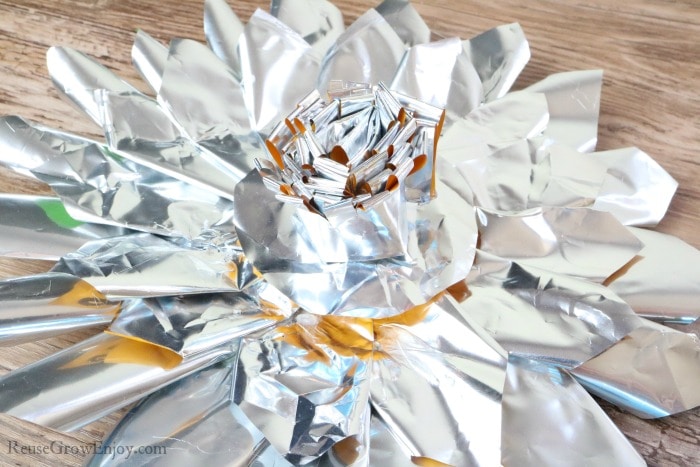 Then simply glue it to the center of your flower to that the fringe edge is facing out.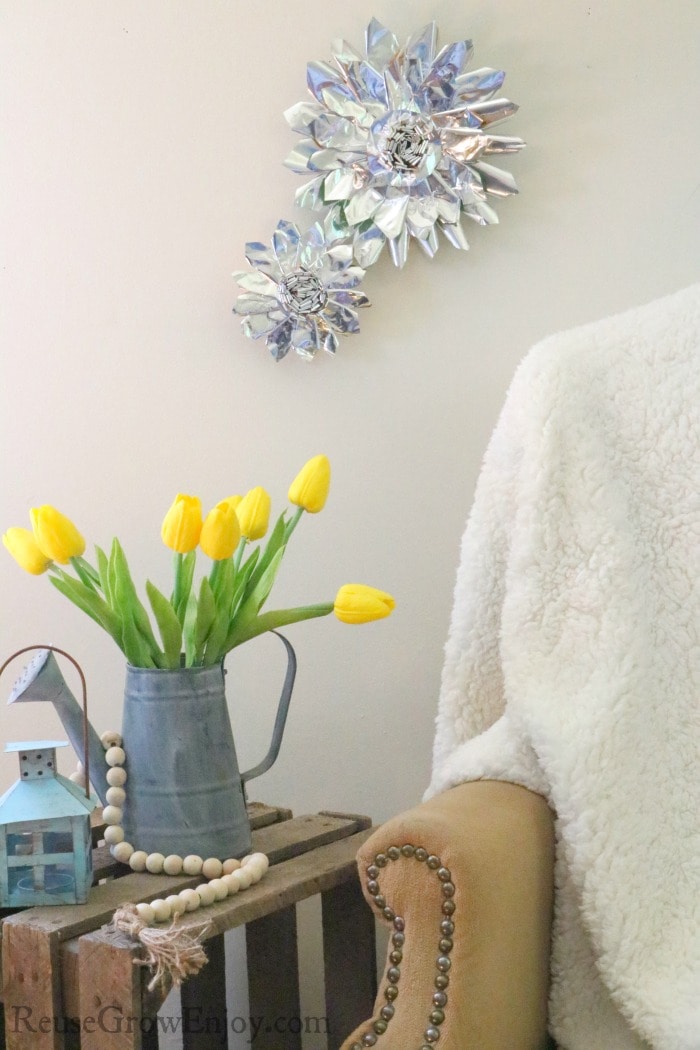 How To Hang The Flowers:
There are a few different ways you can hang these on the wall. You can either use a push pin in the center or glue a piece of string on the back so you can loop it over a hook.
Another way to hang them is to use Hanging Strips on the back to attach them to the wall.