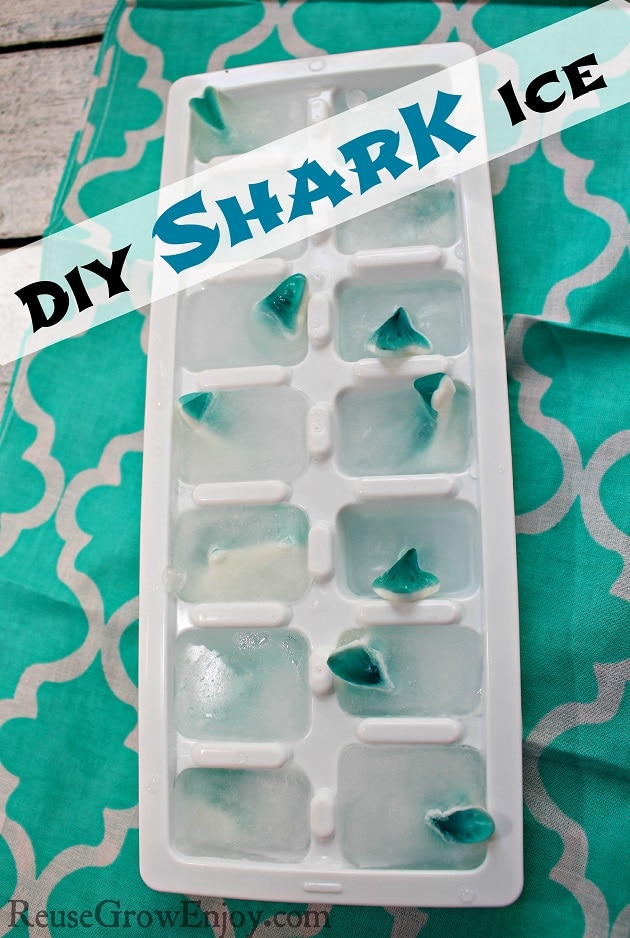 DIY Shark Ice
So it is a HOT summer day, and the kids are bored. What do you do? Now is when you search the internet to find something fun and easy to do with the kids. Well I have a easy idea that the kids will love. You can make shark ice! That way when they add ice cubes to their drinks, they will have sharks swimming around! Just be careful not to let them attack!
This is also a great way to get the kids to drink more water. Because they will be occupied watching the sharks swim toward their lips, they will not even notice they are drinking the water that they "do not like". Well that is if you put the shark ice in a glass of water and not tea, lemonade or something..lol.
Ingredients:
You can find the gummy shark
at most stores that sell bagged candy such as a dollar store. Or you can also order them online at places like Amazon
. If you can not find the sharks or just want to change it up, it is also fun to do this with the gummy fish.
Directions:
Not that you really need directions to figure this one out, but I will include them anyways. You simply fill the ice cube tray or trays with water. Then put a gummy shark in each cube. If you want you can put the sharks in different positions. You can have some stick out of the ice more and some that are completely submerged. Now place in the freeze for at least 4 hours. After the shark ice is frozen you can add the cubes to a glass of water or any drink of your choice. Now enjoy your drinks and don't let the sharks get you. Have fun!