A dice game is so much fun for adults and kids alike. With the weather turning nice many of us are spending more time outdoors.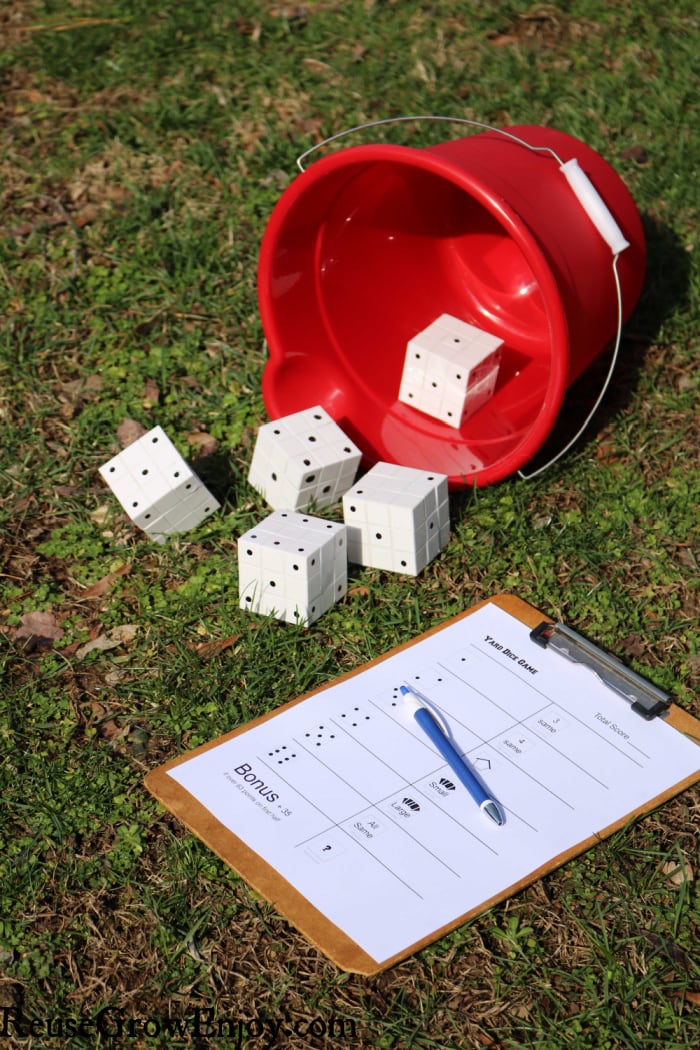 That is when it is handy to have games you can play in the yard. But buying them can be costly. I am going to show you how to make this easy Dollar Tree yard dice game so you can have fun and stay on budget.
This is such an easy DIY. You may even already have a bucket or pail on hand that you could use to roll the dice. To make things even easier for you, we have made a printable score sheet!
Not only is this a fun game to play in the backyard, but it is also a great game to take camping. Plus, it is not overly large like some other dice games. That means it can also be used indoors if the weather outside is not good.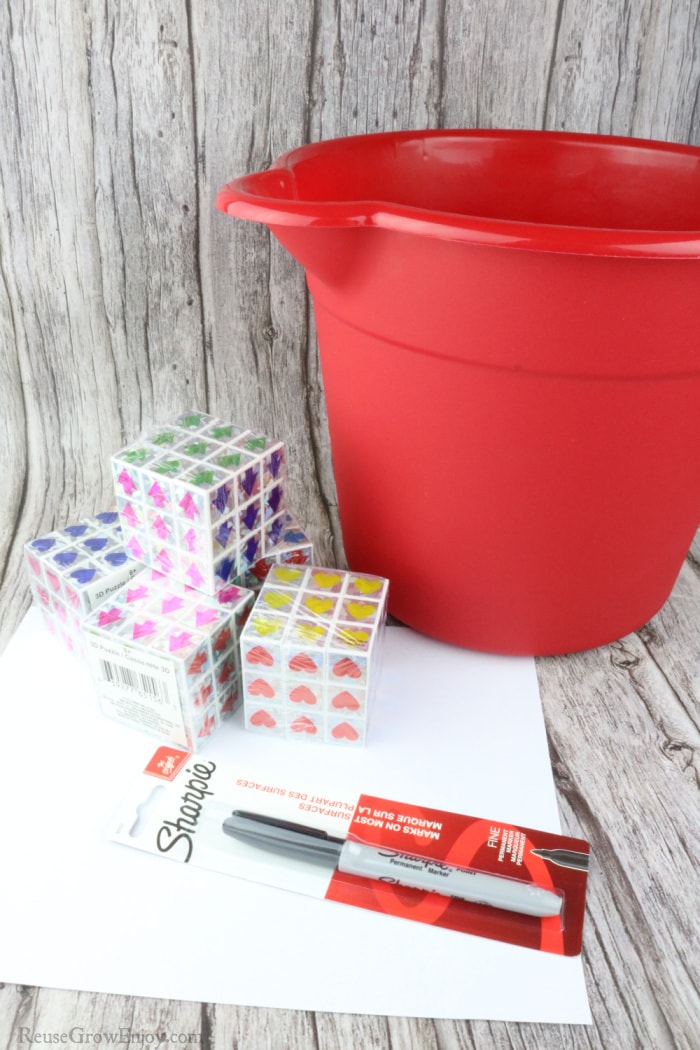 Items Needed:
Printable Score Sheet (Large Print or 4 to a sheet)
Black Permanent Marker
5 Puzzle Blocks (found with toys)
Small Bucket
How To Make Dollar Tree Yard Dice Game:
Carefully peel the stickers off of the blocks. If you are really careful the foil part of the sticker will separate from the white sticky part so you don't have to try and remove the glue.
Note: If you do want to remove the full sticker white sticky part and all, you may need to use something like Goo Gone to get the sticker residue off. That can also be found at Dollar Tree.
Next, we need to make the dots on the blocks so they look like dice. You will do 1 dot on one side, 2 on another, and so on.
Till you have numbers 1-6 on the dice. If you don't want to make the dots you could also just write the numbers on the sides.
The last thing you need to do is print out some score sheets. You will need one for each player. They can be used as-is if you have a table to press on, or you could put it on a clipboard if you have it to make it easier to write on in the yard.
We have made two score sheet printables. One prints with one score sheet per page for larger print. The other will print four score sheets per page. Choose whichever works best for you.