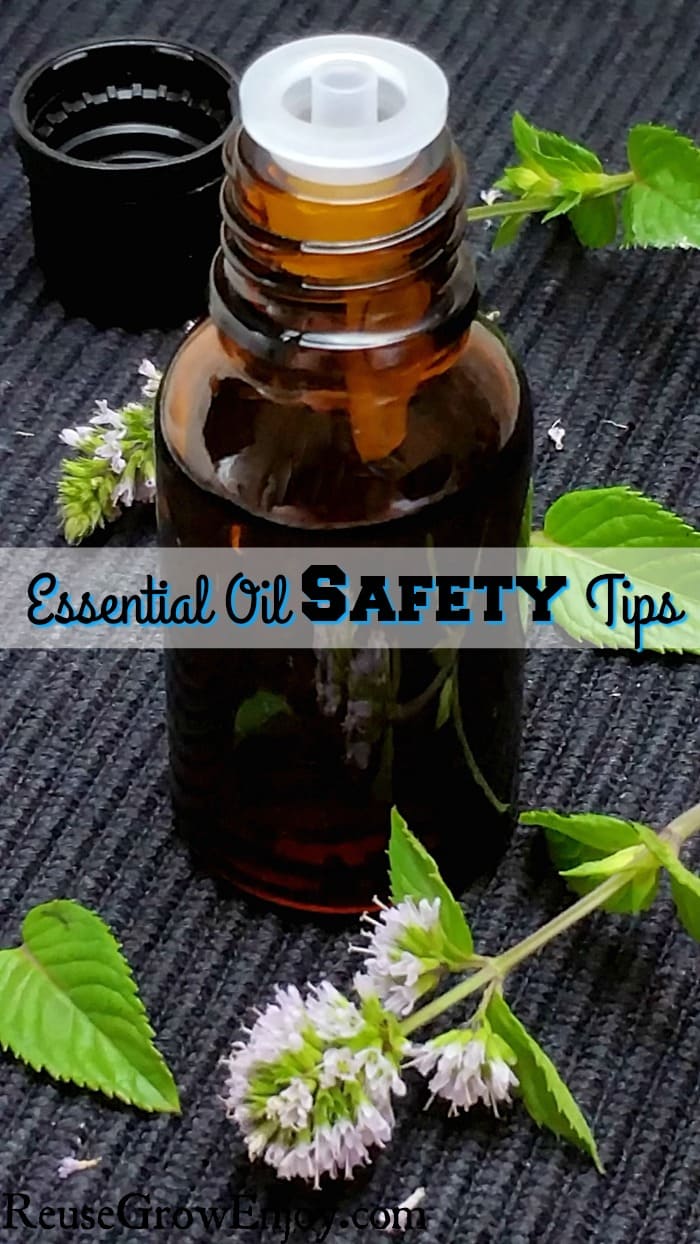 Essential Oil Safety Tips
Essential oils are a huge thing these days because of the many beneficial properties they contain. People use them for almost everything from cleaning to aromatherapy. However, some do not stop to think about essential oil safety.
Essential oils are highly concentrated and have the potential to be very harmful if not used safely. Whether you're new to essential oils or are an avid user it's important that you know how to handle them with care.
Here are some essential oil safety tips to keep in mind next time you're using them.
Undiluted Oils on Skin:
You should never use some undiluted essential oils on your skin. Use of undiluted essential oils can cause severe irritation and some cases rashes, burning, etc. A lot of oils will state on the bottle that it is not to be used on your skin.
Many people will tell you differently but to keep your skin safe, it is better to dilute. There are few exceptions to this, though, such as lavender oil and tea tree oil but I highly suggest you be very careful and do your research because the undiluted use of these essential oils on the skin can still have an effect on and cause deep irritation to sensitive skins.
For more tips on essential oil safety, you may also want to check out my post on Dilute Essential Oils – How And Why You Need To Dilute Some Essential Oils.
Less is More:
When it comes to essential oil use using the smallest amount possible of the essential oil is the best option. When a mixture calls for 1 to 2 drops then stop there and use no more than that.
As I mentioned before essential oils are highly concentrated and not only can it be dangerous to use too much. In some cases, it's also very wasteful. Sometimes it's even best to use the least amount possible when a mixture calls for more.
Do Your Research:
I know this may sound pretty cliche, but some essential oils can be mixtures of two or more other oils, in this case, it may not state on the bottle which essential oils are in this oil.
Some oils can cause allergic reactions others can be harmful to pregnant women and some can cause blistering in UV rays. So to be extra careful and avoid any of these possible outcomes it's highly important to research the oils before use and in some cases before purchasing.
Not All Oils are Aromatherapy Safe:
It can be easy to skip thinking this but before you end up paying the price I figured you should be warned not all essential oils are safe to use in aromatherapy.
A few examples are onion, bitter almond, camphor, and wormwood. These are just a few of the many oils that shouldn't be used in aromatherapy so this is another reason why research is crucial when it comes to essential oil safety.
Essential oils are amazing and there's no doubt that they have plenty of awesome benefits but they are also very dangerous if they aren't used with care.
I hope these few essential oil safety tips have been helpful to you. These things are important to know even if you have been using essential oils for awhile. You can never be too safe.
Do you know of any other safety tips for essential oils? If so please share in the comments!
Please note that I am not a medical professional and this post is not meant to replace your medications. As with any health treatment, be sure to consult your doctor before trying anything new.