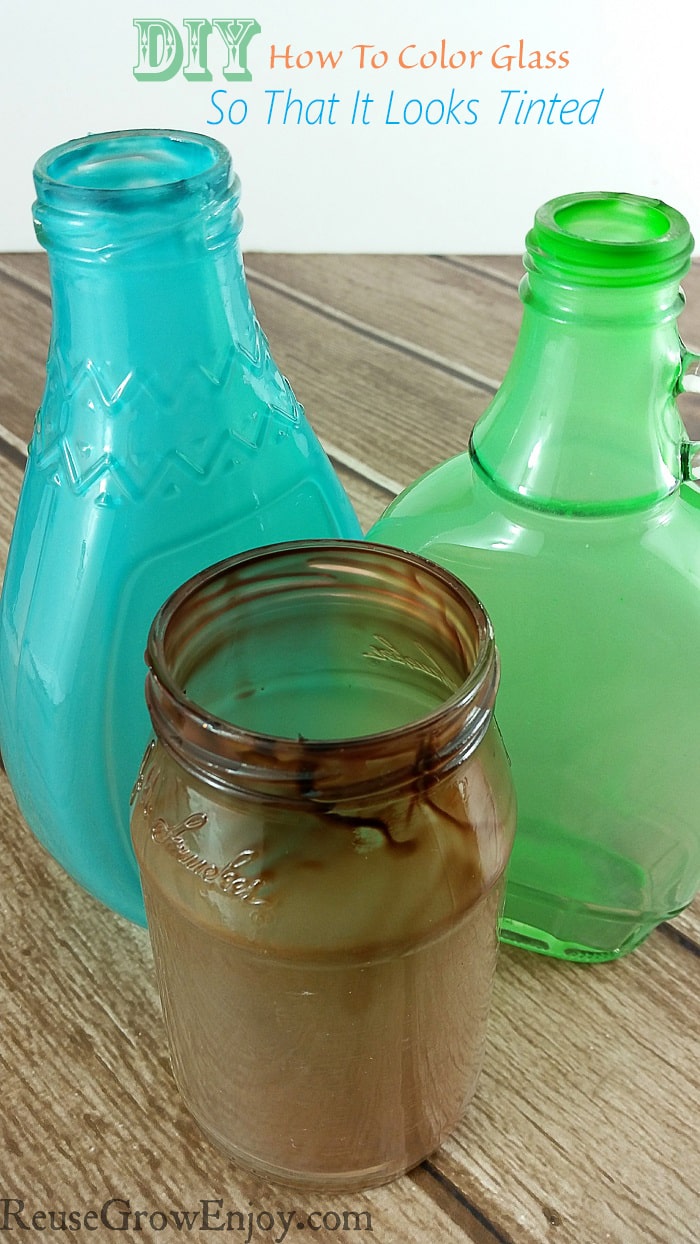 How To Color Glass So That It Looks Tinted
Have you ever seen old style colored bottles and thought they are pretty? I love the look of them, but many times they can be vary expensive to buy. So I was thinking to myself, I wonder if I can get that "look" without spending a lot of money. Well you can! Below you will find directions on How To Color Glass So That It Looks Tinted. It is super easy to do! And you do not have to buy new bottles, as you can just reuse bottles you have around the house. Plus I am sure you pretty much have all the supplies around the house as well!
Ready to find out How To Color Glass So That It Looks Tinted? Lets get started!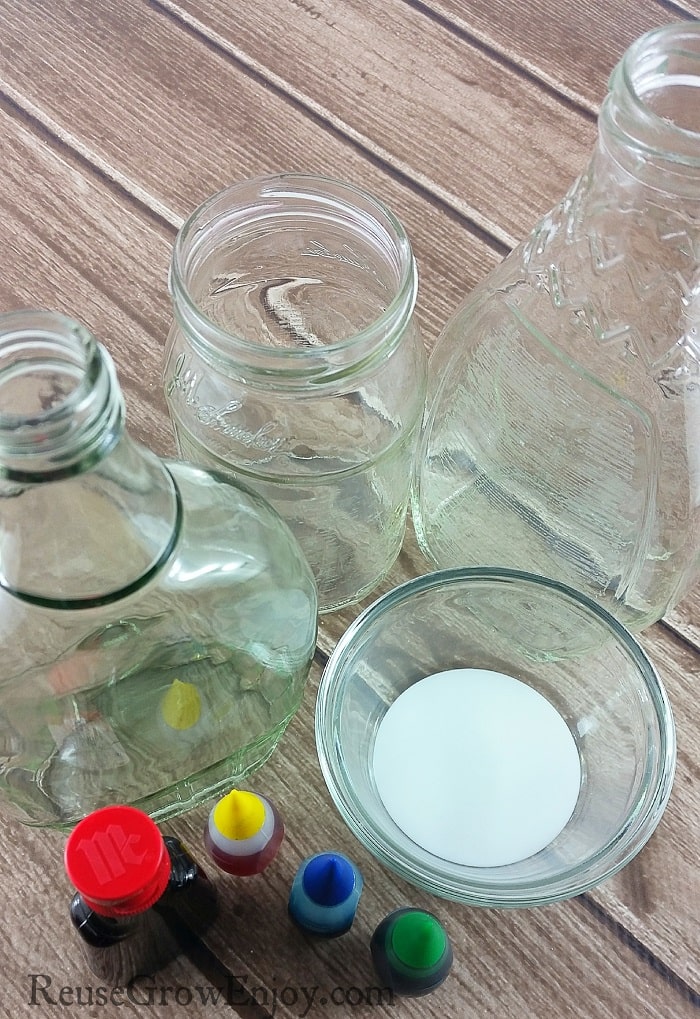 Supplies:
Clean bottles
Water
Newspaper
Directions:
First start with clean, dry bottles or jars. If you have sticker residue, it can be removed with rubbing alcohol or Goo Gone.
Then pour a couple tablespoons of glue into a small dish. For all three bottles I only needed half of a bottle. You may need more or less depending on the size of your bottles. Add food coloring a few drops at a time until you reach desired color. For brown, start with red then add yellow to make orange then blue to make brown. For Green I used plain green, then added a few drops of blue. For the blue color I used plain blue, then added a few drops of green.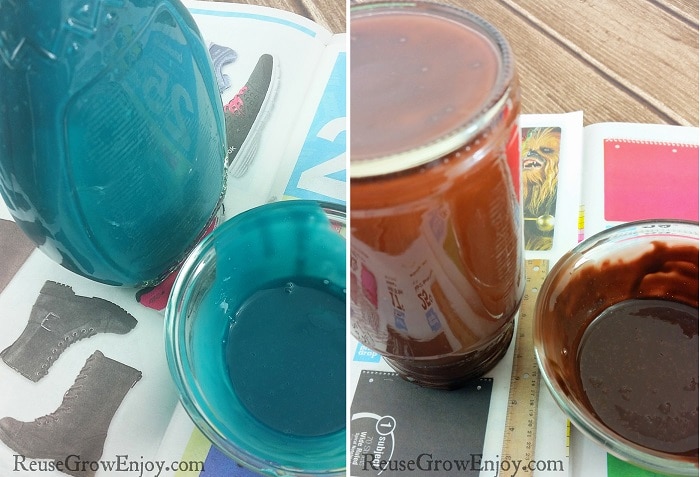 Now add a little water to make the glue a little runny. Then pour into the bottle and swirl around until completely coated. At first my colors were quite a bit darker than the finished product. You can see in the picture of the brown jar, there are a lot of tiny air bubbles. These went away while drying and you can't tell they were ever there. Hold the bottles upside down and allow as much excess glue to drip out as you can then place on newspaper for about 15 minutes. Keep the jars upside down to dry, I used small mason jars to keep them upright and allow air to get inside overnight and catch any drips.
If you are wanting to do this to a vase or something that will be holding liquid, you simply just coat the outside of the glass instead. It turns out just as good. We just did these on the inside, so they are a little easier to wipe off dust.
Did you like this DIY on How To Color Glass? If so you may also want to check out my post on Repurposed Utensil Jewelry Tree, A DIY How To.