Have you ever been camping and run into trouble with wildlife in your camp? I am sharing a few tips on how to keep wild animals out of your campsite.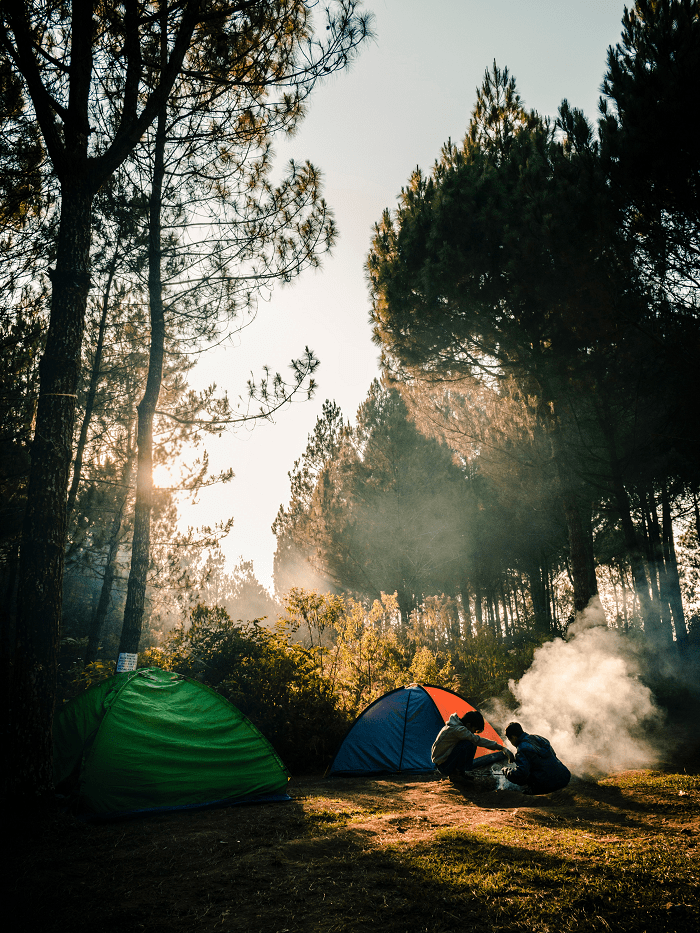 How to Keep Wild Animals Out of Your Campsite
Camping can be such a fun time. Whether you opt to go camping in a tent or a camper, alone or with friends and family, this is a fun annual tradition that many people enjoy during the warmer weather months.
When it comes to camping though, there are some downsides, such as learning how to keep wild animals out of your campsite. The reality is, woods are the home for many wild animals and you're not venturing into their territory.
While many campgrounds do their best to encourage a safe place to camp, they can't predict whether or not a wild animal won't happen to get too close or venture into your campsite.
That's why I wanted to share some tips to help you keep wild animals out of your campsite no matter where your camping or how you're camping.
Get The Right Cooler:
Wild animals are pretty smart and they can smell food for a long distance. That means that you should always have a way to lock up your food when you go to sleep.
This is especially important if you're camping in tents and keeping a cooler out in the open at your campsite.
Think about getting a cooler that locks so that the lid can not be easily flipped open.
Another thing to consider is getting metal cooler and not plastic cooler. From experience, I have found them to be better as we have had squirrels chew through hard plastic coolers before to get to the food.
Use Fabric Softener Sheets:
Many wild animals hate the fragrance of fabric softener sheets, but humans tend to enjoy this lovely scent.
That means it will be a fantastic way for you to try to keep wild animals out of your campsite by placing fabric softener sheets all around your campsite, as well as inside of your tents.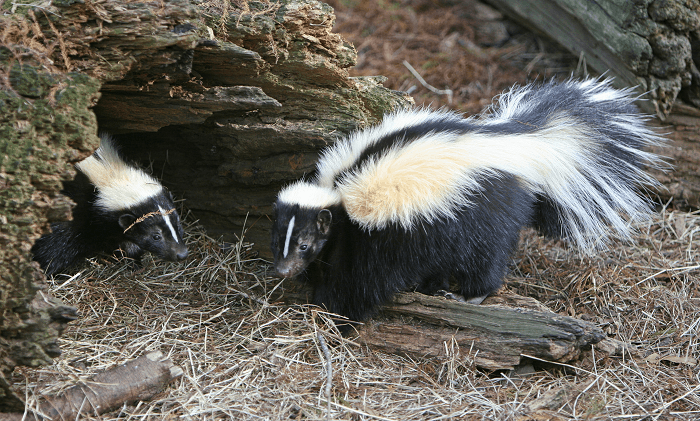 Pick up Trash:
Do not ever leave trash outside overnight as this will attract wild animals and more specifically animals like skunks or raccoons to your campsite.
Most campsites have a dumpster where campers can put their trash, so make sure to use these dumpsters before you lay down to sleep each night.
Bring Flashlights:
While you probably already have flashlights on hand, it's important to know that bright lights flashing can scare away wild animals.
As a last resort, make sure you have flashlights nearby to shine and swing around in case a wild animal happens to get into your campsite even after you've followed all of the precautions I've shared above.
These are some of the best ways to keep wild animals out of your campsite as a means to stay safe and have a blast camping with the family.
Wild animals are usually more afraid of you then you are of them, and that's a key to remember when it comes to happening upon a wild animal in your campsite.
The best bet is to take all of the measures shared above to be proactive in keeping those wild animals far away from your campsite to being with.
Looking for more camping tips? Here are a few to check out.