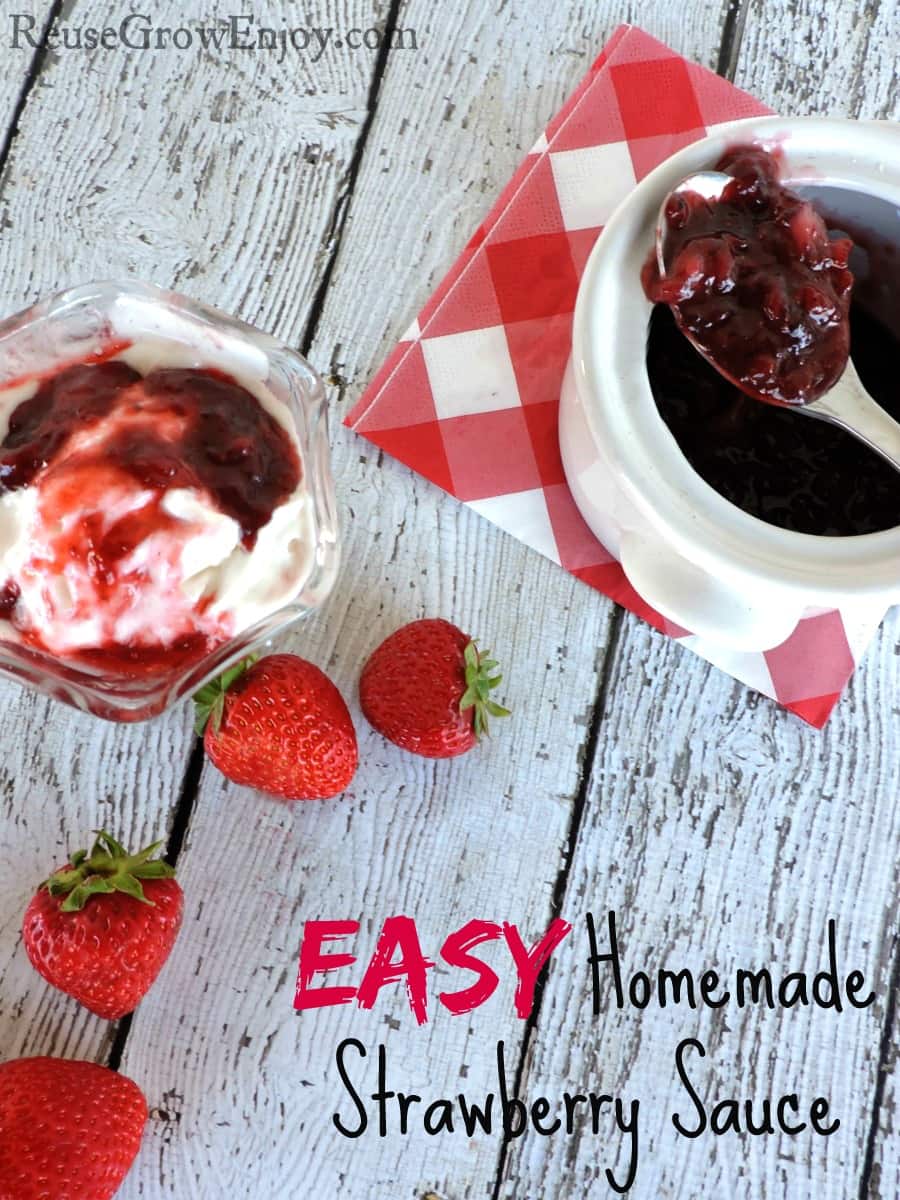 How To Make Homemade Strawberry Sauce
Are someone that wants to enjoy fresh strawberry sauce, but not looking to spend a lot of time on it? Well good news! It is not as hard to make homemade strawberry sauce as one may think. It is really very easy! It only requires five ingredients too. The main one being fresh strawberries. Yes you can use frozen strawberries if you have them. However I have found that fresh strawberries work he best for this homemade strawberry sauce.
This sauce is awesome over a big scoop of ice cream. It also works wonderful on a slice of toast, pancake or even a nice thick bagel. One of my favorite ways to use this homemade strawberry sauce is on a slice of bread with peanut butter on it! Mmmm, oh so yummy! Anyways below you will find the recipe. It only takes a minute or two to mash the strawberries with a potato masher
. Then about five minutes to cook it. That means you can be enjoying this delicious sauce in about six to seven minutes. You can keep this sauce in a airtight container for about three weeks in the fridge. You can also freeze it for later if you like.
If you are looking for other recipes that use strawberries, you may also want to check out my recipe for Strawberry And Pineapple Protein Smoothie Recipe Made With Coconut Oil.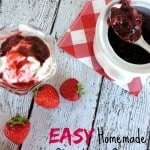 How To Make Homemade Strawberry Sauce
Ingredients
2

Cups

Fresh Strawberries

1

Cup

Sugar

2

Tsp

Fruit Pectin

1

Tbs

Butter

1

Tsp

Lemon Juice
Instructions
In a large mixing bowl mash strawberries. I find it that a potato masher works well. You could use a food processor if you want, just be careful not to make it a puree. You want it to have some strawberry chunks in the sauce.

Now get a large deep skillet and put it on medium heat.

Melt butter being careful not to burn.

Then add in the fruit pectin and mix well.

Add strawberries and bring to a boil for one minute.

Now pour in the sugar and mix well.

Cook 4 minutes stirring continuously.

The sauce will become thick with the strawberries being soft.

Remove from heat and pour the sauce into a container and store in the fridge.