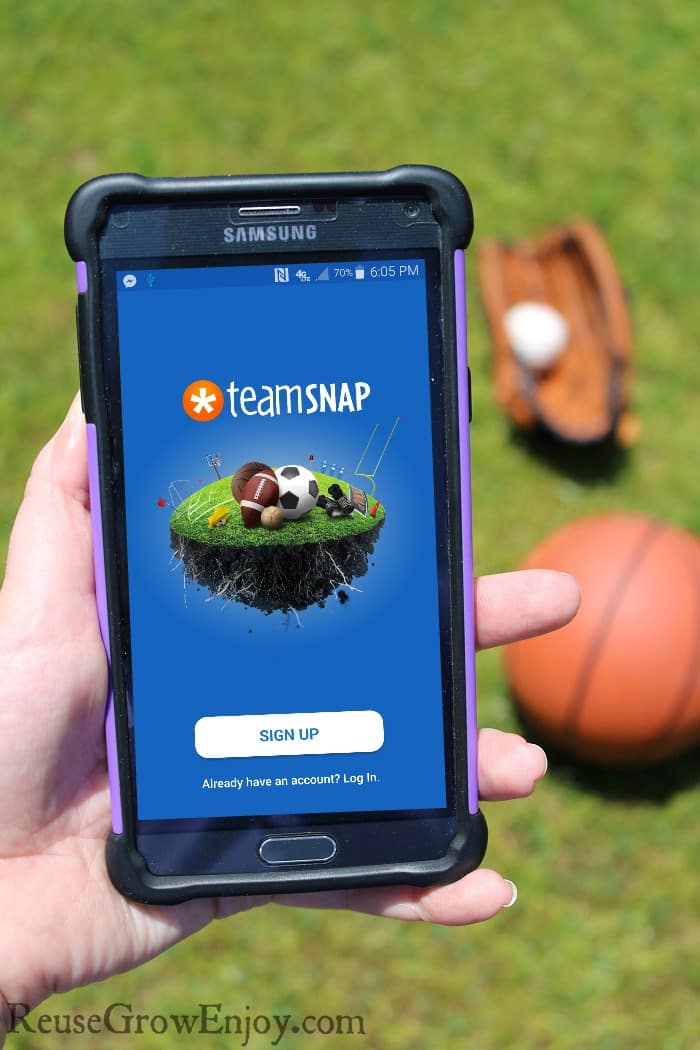 Looking For Ways To Save Time
And Simplify Activities?
Check Out The TeamSnap App!
Do you feel like you are always on the go with your kiddos taking to one activity to the next? Like football, baseball, dance or even music? Keeping up with your kids or team activities can be a challenge and even more so if you have more than one to keep up with! If you are looking for ways to save time and simplify activities, you should check out the TeamSnap app!
It can make the hassle of scheduling, planning, communicating and everything else that comes along with team sports so much more simplified!
What Does It Do?
The TeamSnap app is designed for moms, dads, team coach and all around for the whole team! So now I am sure you are wondering, so what does it do? Well, it covers a TON!
First off, you can set up your team and schedule so that it is easy to keep track of. You can keep team members personal info up to date so you always have it on hand. Miss the game? No worries, you can also get real-time updates on your phone when you are miles away.
But the thing I think I love most about the TeamSnap app is that you can message one or the whole group for any changes and updates all at the same time. That makes it super simple when changes pop up like a game is canceled or something.
Is It Available For Android or iOS?
I was a little worried when I first heard about it that it would not be available for Android. Because so many apps these days are only available for Apple. Anyways, this one is available for BOTH Android and iOS!
Price & Plans
Right now, they are offering a FOUR-month free trial! Oh, and don't worry about having to put your credit card on file for the trial. Their free trial requires NO credit card to be entered so it is truly free! That is a $72 value that you will be getting totally free.
Don't know about you, but I hate when something offers a FREE trail and then asks for a credit card. So many times I have had things put holds on the card for free trials, but that is not the case with the TeamSnap app!
After your free trial is up (or before) they have a few different plans to choose from depending on your budget. The plans vary slightly in the functions that you can do. The higher plans give you a wide range of things you can do where the basic one is more limited.