Headed to Virginia Beach? We visited ParTees Blacklight 3D Mini Golf At Virginia Beach and it is so much fun! I have lots of pictures to share with you!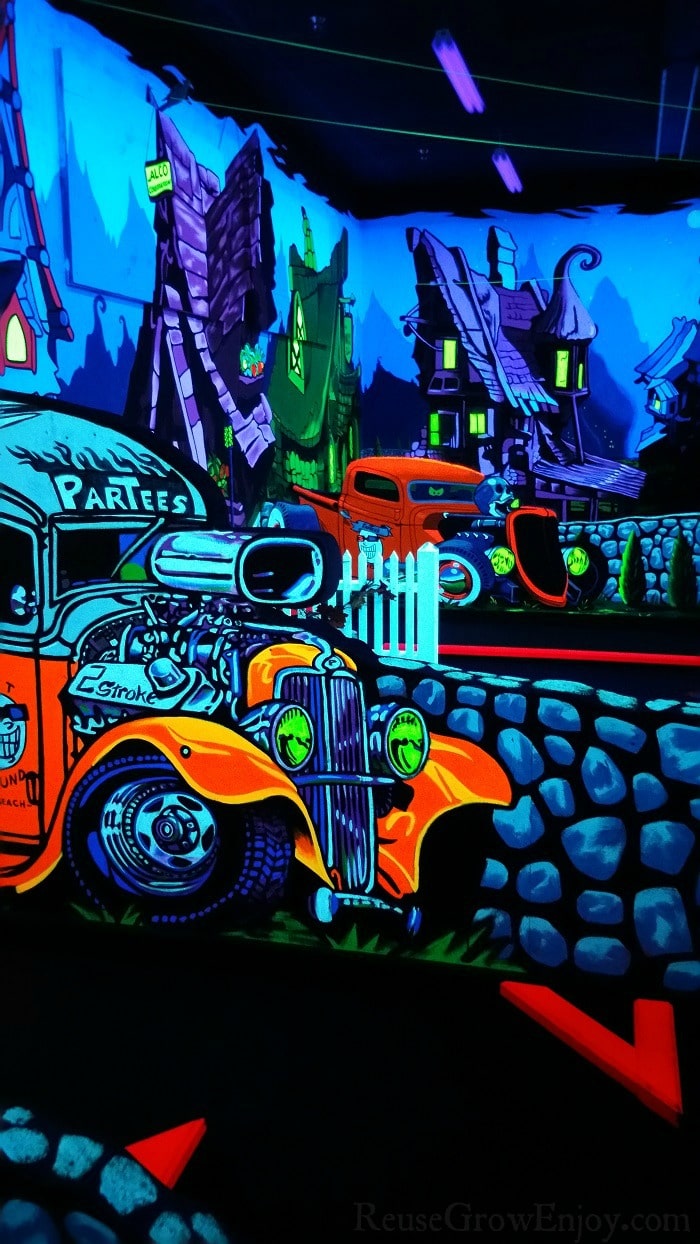 ParTees Blacklight 3D Mini Golf At Virginia Beach
Virginia Beach is such a great place to visit alone, as a couple and as a family. There are tons of different things to do while you are there other than just spending time enjoying the beach. If you are looking for something fun to try, you may want to add a visit to ParTees Blacklight 3D Mini Golf to the schedule.
Location:
While it is not right on the main strip at Virginia Beach, it is only a few miles away and is very easy to get to.  It is located at 1577 General Booth Boulevard, Virginia Beach. That is pretty much right on the corner of General Booth and Dam Neck Rd.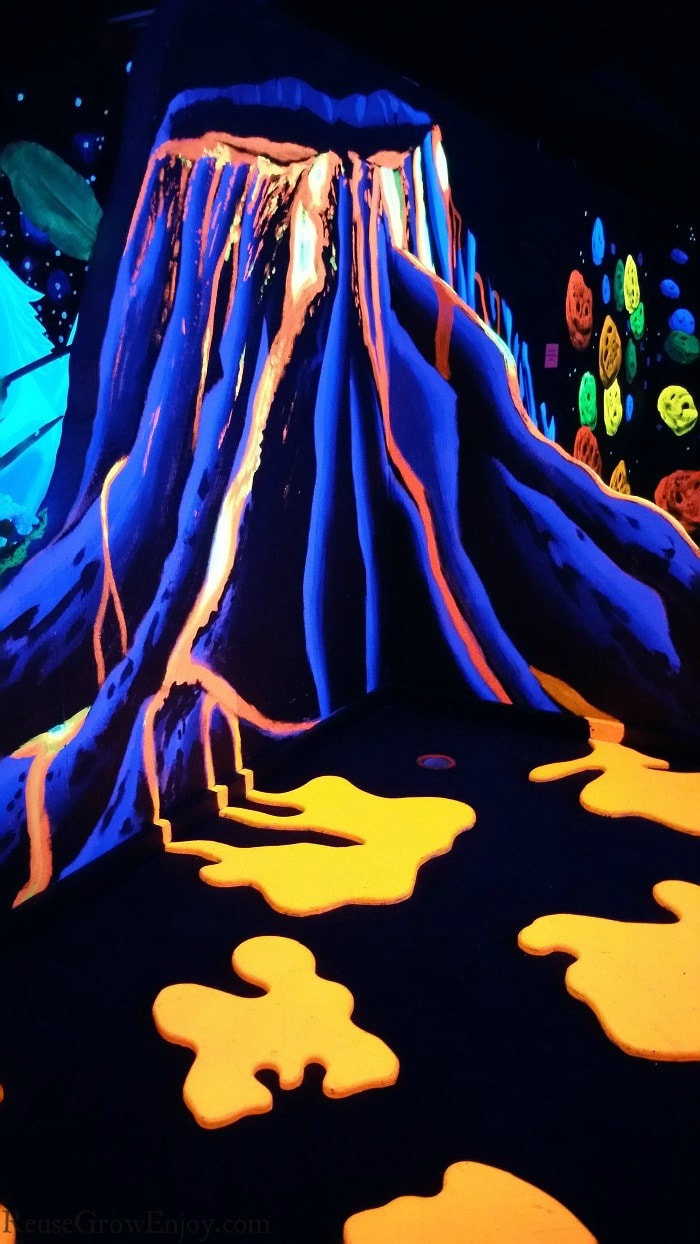 Pricing:
While their prices are pretty reasonable as it is, they do offer discounts often on Groupon. That is where we bought our tickets when we went. When we bought ours, they had an offer on Groupon for two to play a round for $15. That worked out to be $7.50 each. Those prices can change at any time and Groupon may not always have an offer available, but worth checking before you go.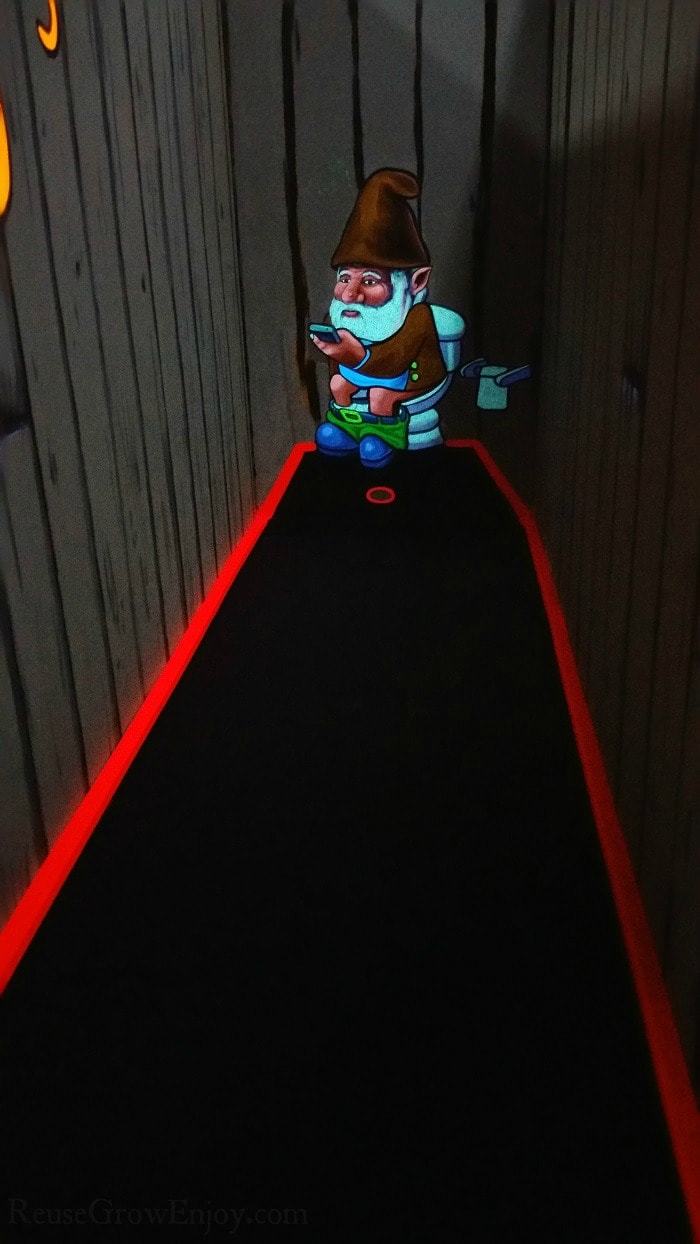 Details:
ParTees Blacklight 3D Mini Golf At Virginia Beach is an 18 hole course. I thought with having that many holes indoors they would all be like super easy holes. I was pleasantly surprised at the mixture of difficulty in the holes. Some are pretty easy where others are really hard.
This is not just simply blacklight indoors golf. While they do look amazing! They made it a blacklight 3D mini golf! That means areas of the corse are made to be viewed in 3D.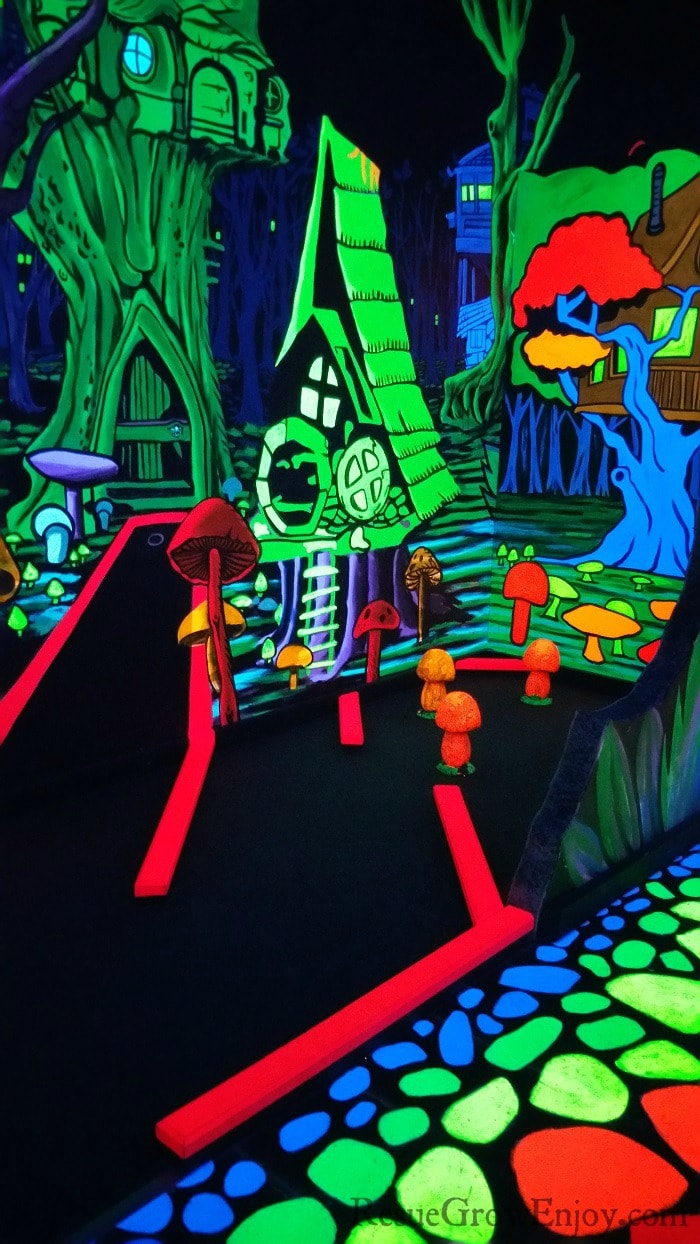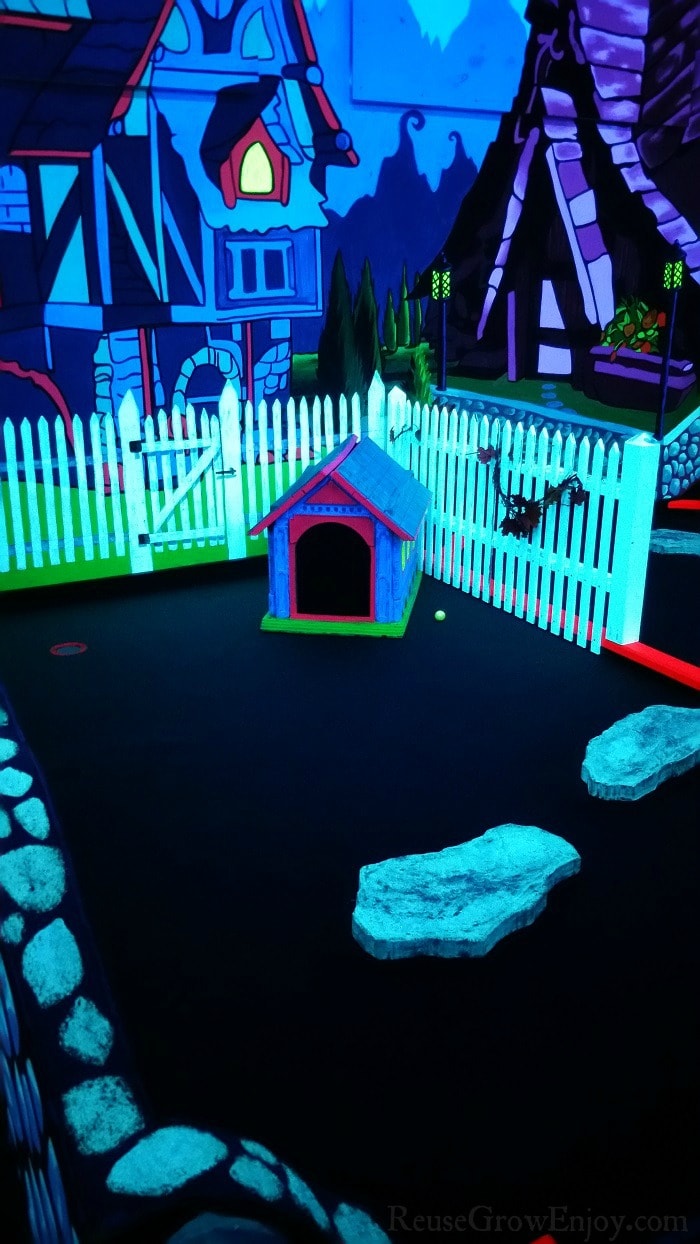 When you start they give you a pair of 3D glasses to use while you are golfing. Because I wear glasses I did not wear them the whole time as they kept slipping off when I would put them on over my glasses, but when I did have them on it was pretty darn cool. I tried to take pictures by putting the glasses over my camera but it just did not pick it up, they turned out blurry.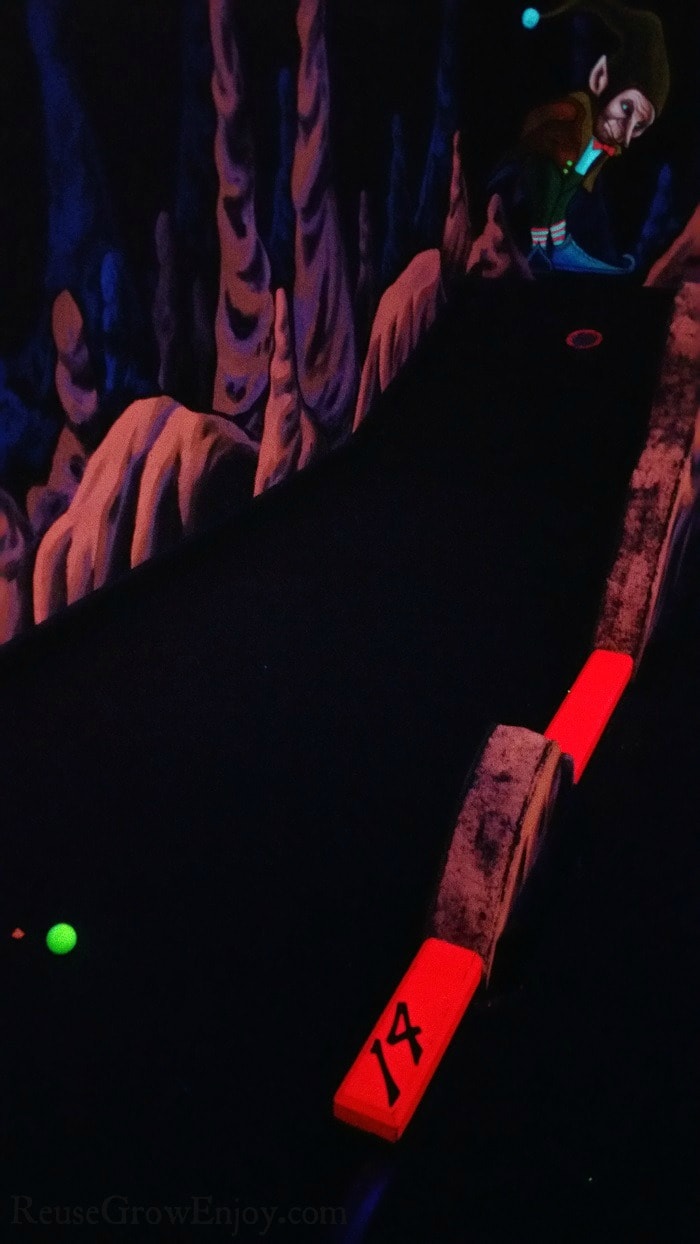 One of the areas of the 3D was at the trees with the leaves (pictured above). When you put the glasses on and look that direction the leaves look like they are floating in the air! Pretty awesome what 3D glasses and a paint job can do. I had to take them on and off a few times as I was amazed at how good it looked!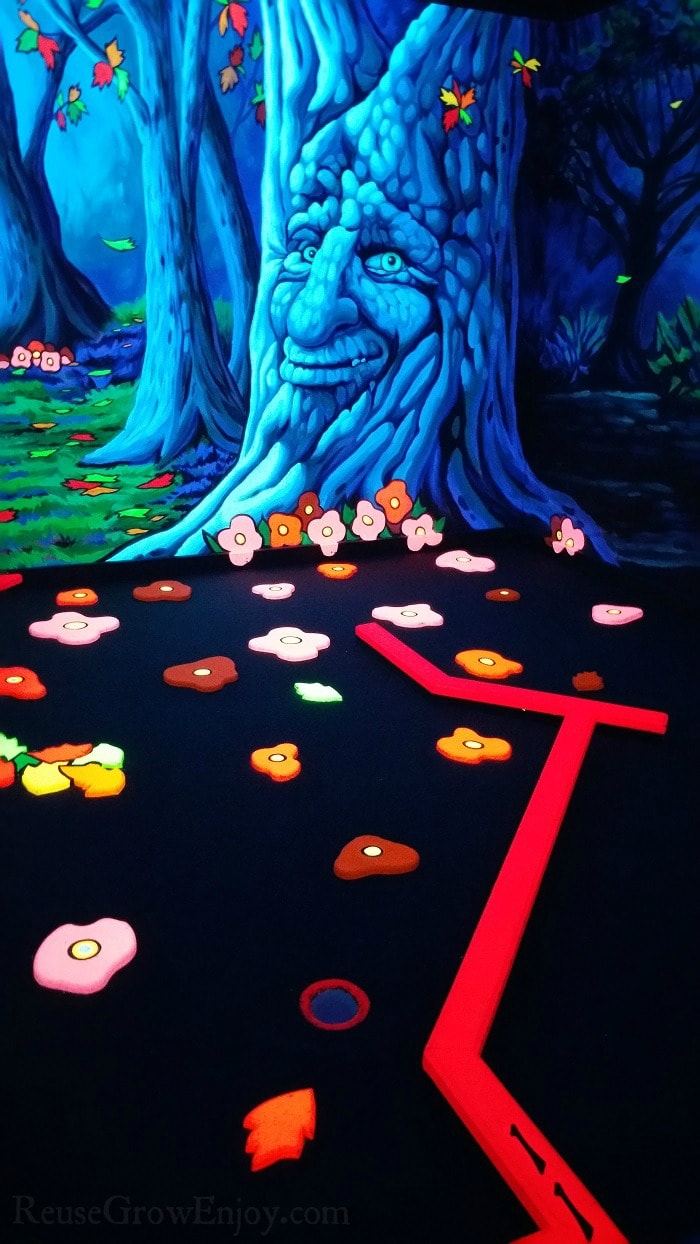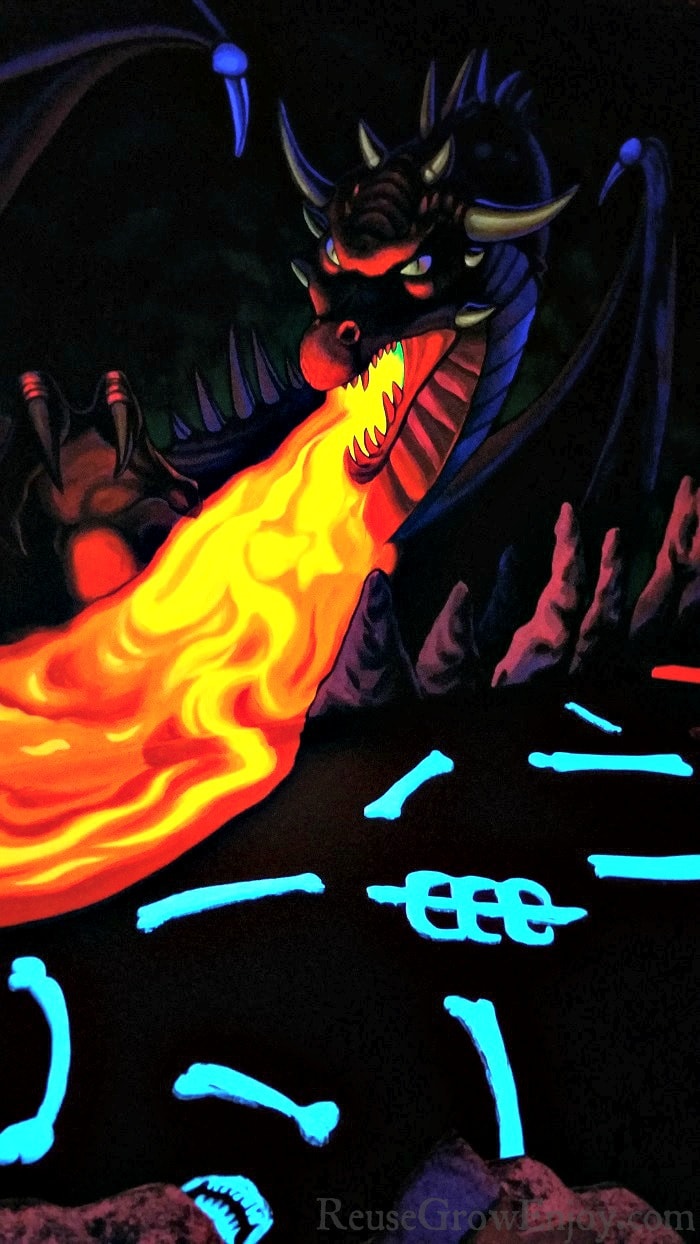 Parties, Graffiti Wall & More:
They also have some extra perks. We did not take advantage of these but did check them out and they looked pretty cool. They offer room rentals if you wanted to have a kids party there or even adult parties too.
The other cool thing they have is a blacklight graffiti wall. You can pay an extra fee and get to write on the wall. It looks like all the writing on the wall is lighted but it is not!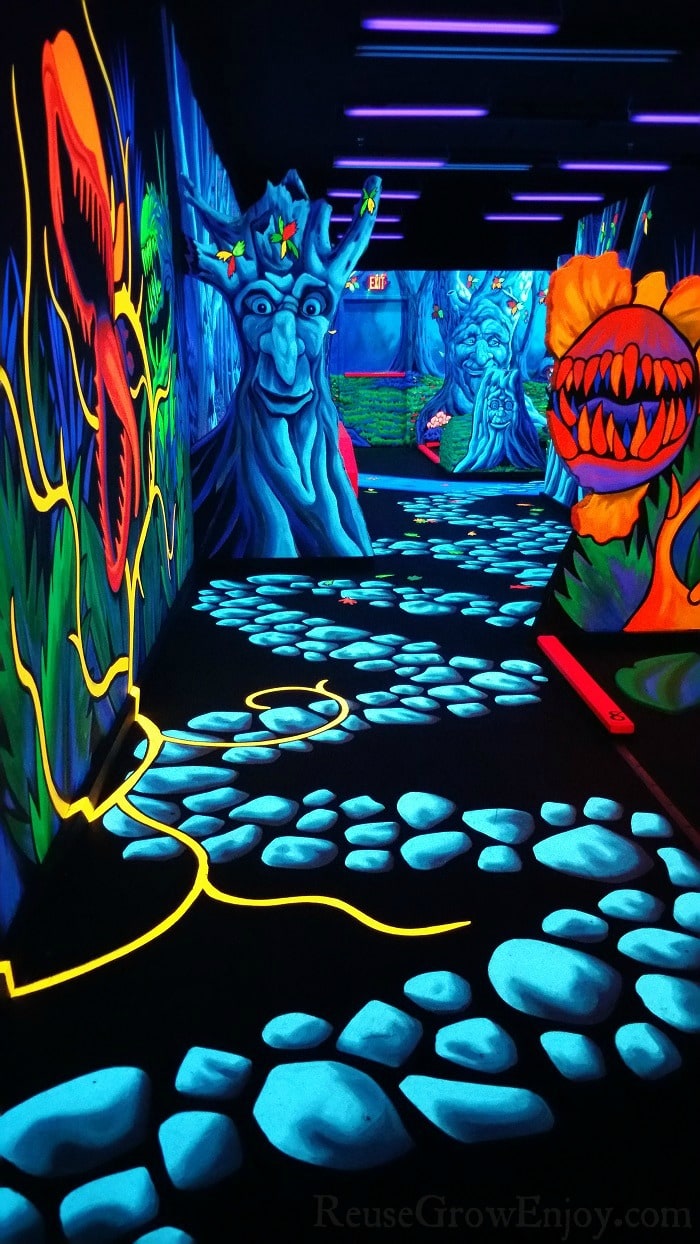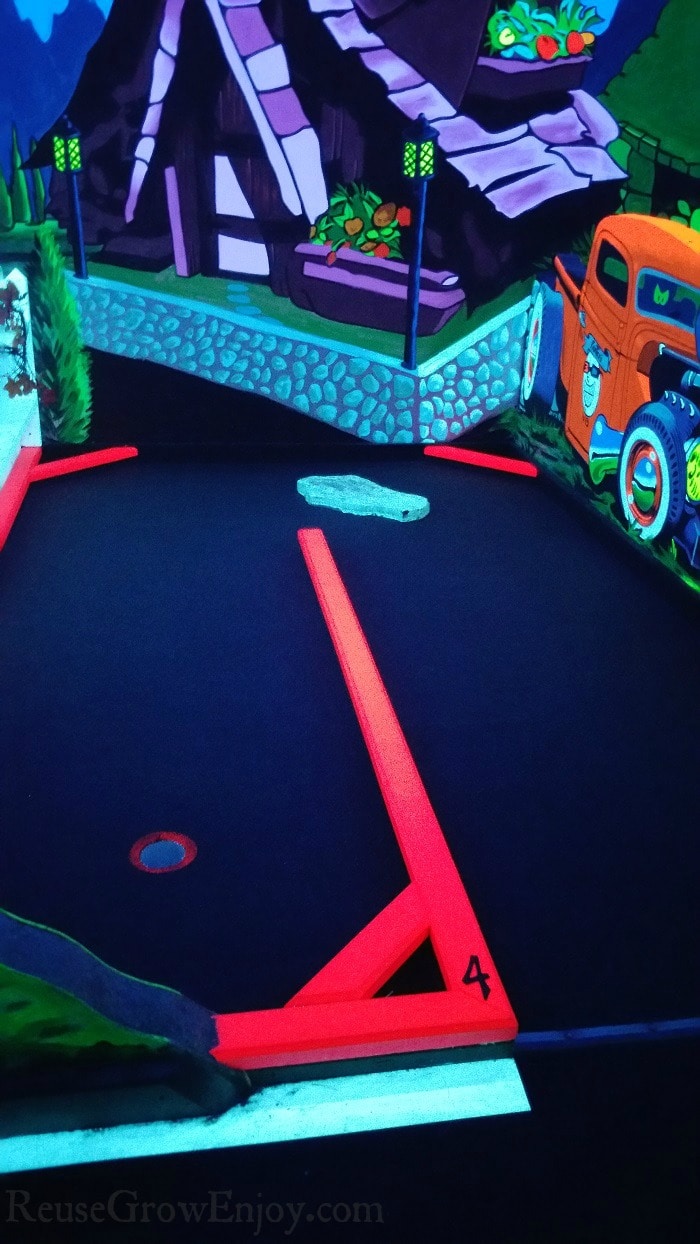 Now that I have shared our trip with you, don't take my word on how cool it is. Be sure to check it out the next time you are at Virginia Beach!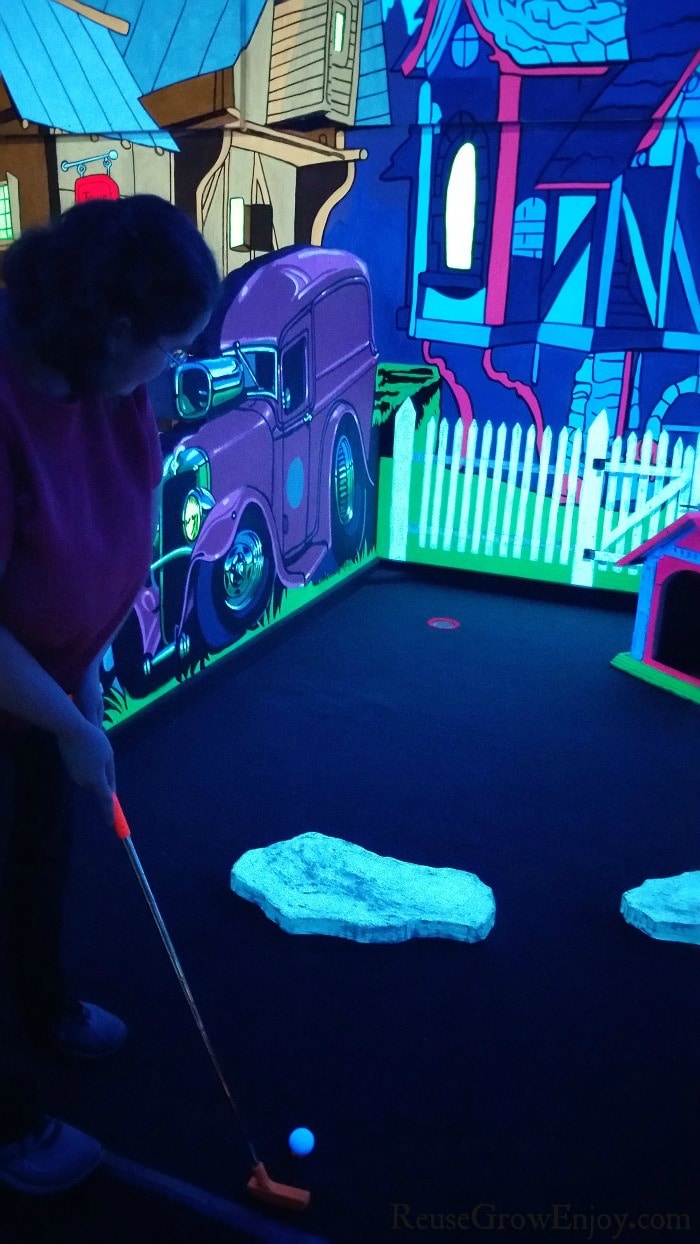 Planning a trip to Virginia Beach and looking for more ideas? Check out these Things To Do At Virginia Beach & Places To Stay!