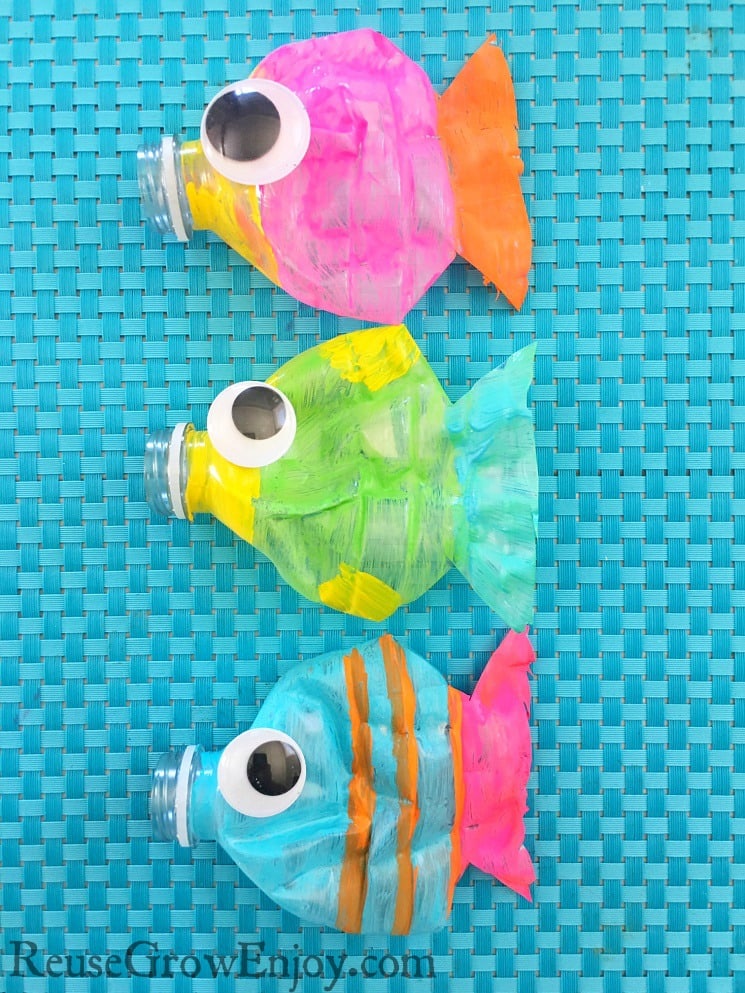 Plastic Bottle Fish Craft
Looking for something fun for the kids to do? I have just the thing to keep them busy! It is a plastic bottle fish craft!
This craft is made using reused plastic bottles. There are really tons of things you can do with plastic bottles and no reason they should ever be tossed in the trash.
Depending on the age of the kids, the only thing they may need help with is the hot glue gun and maybe the scissors. Other than that, they can craft away!
These are made using the small size water bottles. But you can do with any size and have different size fish. Or you could also cut down the larger size water bottles until you get to the small size you want.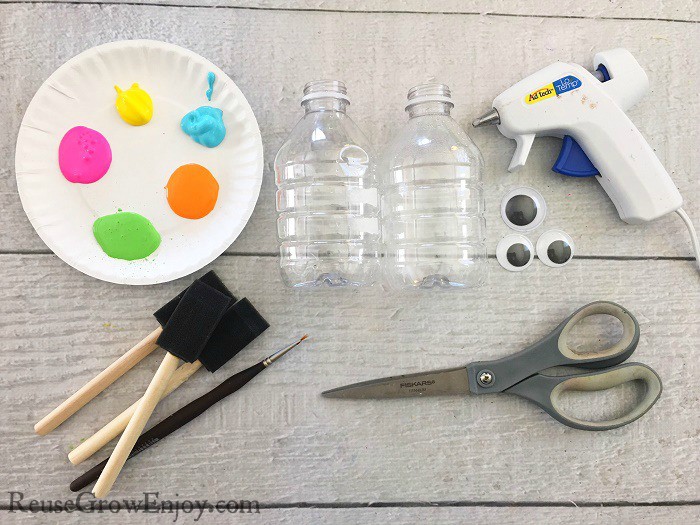 Plastic Bottle Fish Supplies
Empty bottles of water
Paper plate
Scissors
Directions
First thing you want to do is carefully cut the bottom end of your water bottles off with scissors. Then allow the bottles to dry out. You can speed that up by wiping out with a dry cloth.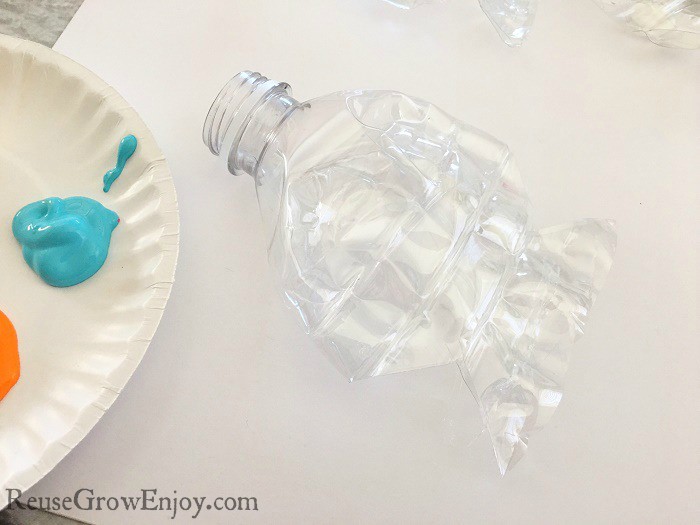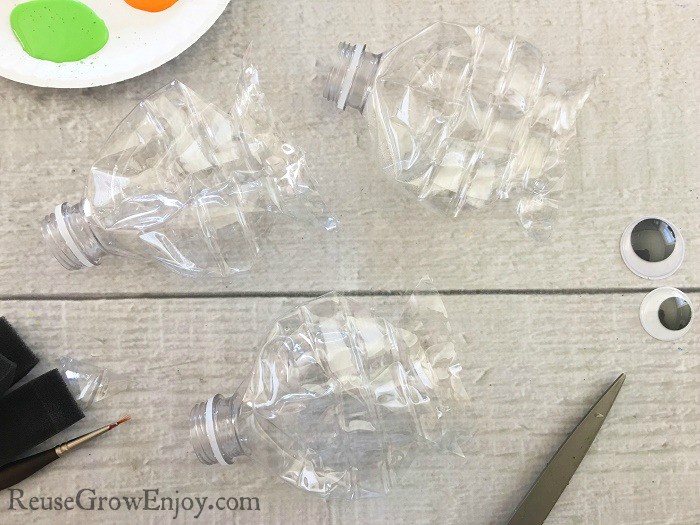 Next, you want to flatten the bottles with your hand as much as you can. Then cut the end of the bottles into the shape of the tail fin of the fish and glue the back and front together carefully with hot glue.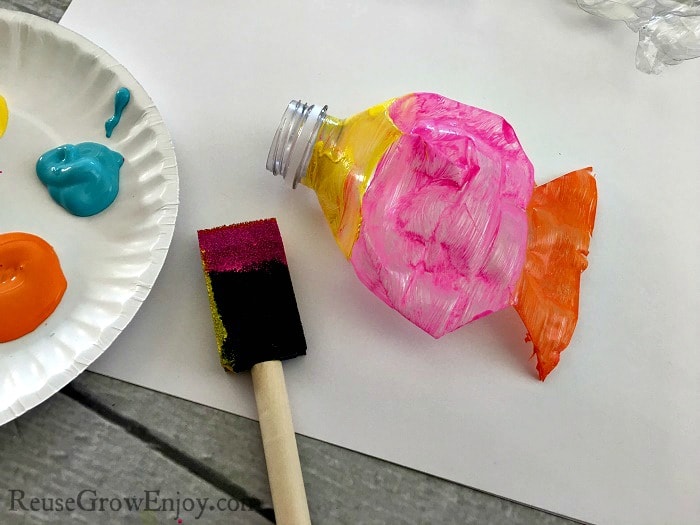 Now you want to squirt a small amount of each color paint onto your paper plate and start painting your plastic bottle fish with your bright colored paint.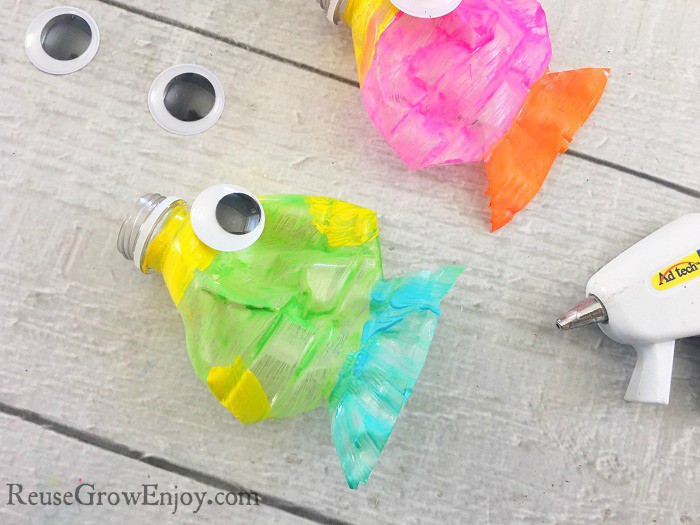 After the paint is dry, glue a large googly eye right next to the bottle top opening.
That is it! You now have adorable plastic bottle fish to display!
If you wanted to use these to display in a bedroom, you can use a small piece of fishing line to hang from the ceiling. Just poke a small hole through the bottle (where it would be the fish back) then tie the line through the hole. Then just use a pin to attach it to the ceiling.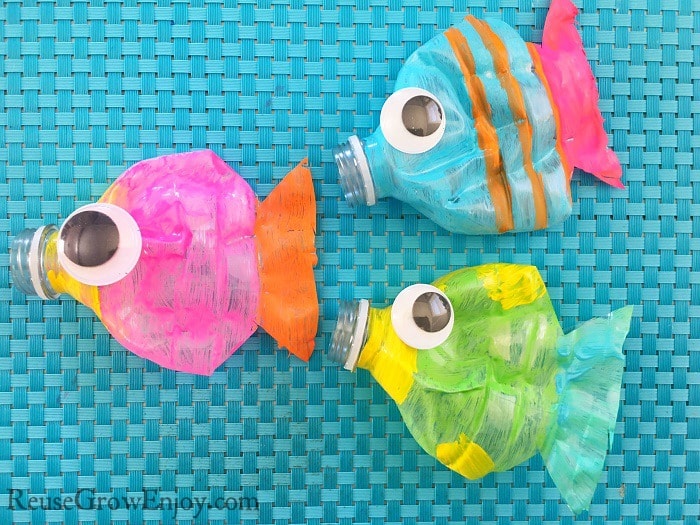 If you liked this post, here are a few other crafts for kids.