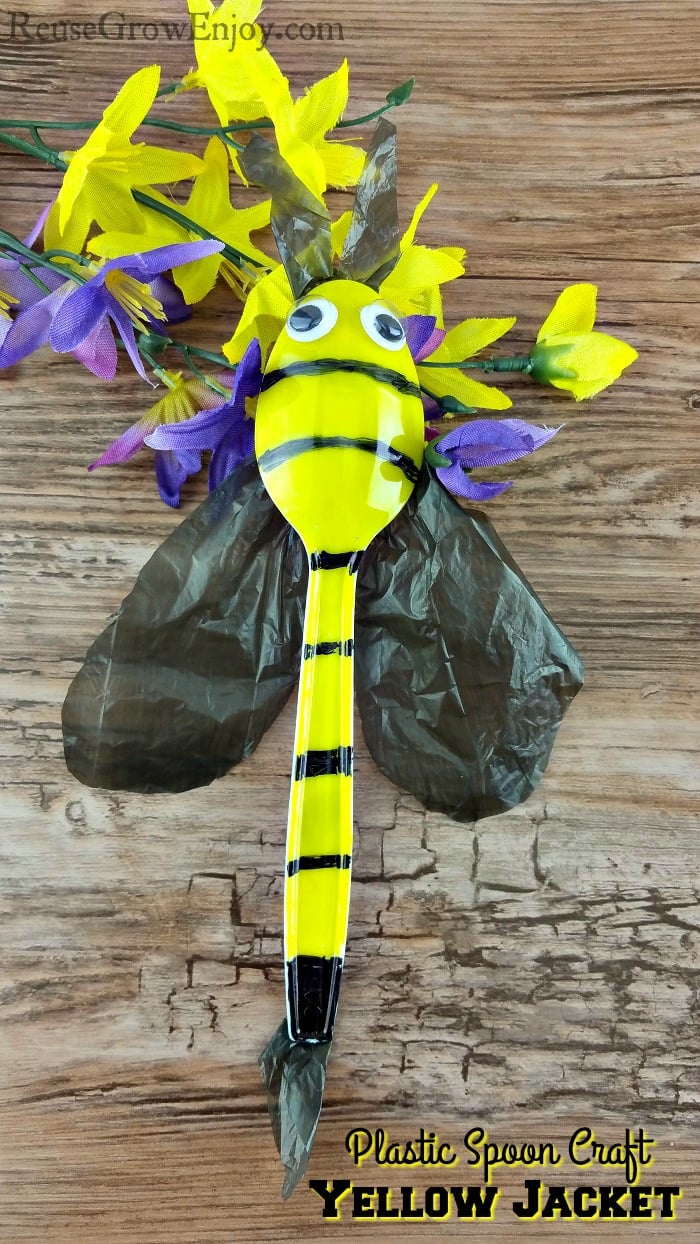 Plastic Spoon Craft Yellow Jacket
Do you have any plastic spoons kicking around? Maybe from a to-go cup of ice cream? Well, do not toss them out! You can use them to make a cool plastic spoon craft. I just made this cute plastic spoon craft yellow jacket. Might be a fun project for the kids to do on a rainy day.
Plastic Spoon Craft Supplies:
Hot Glue Gun & One Glue Stick
Small Piece Of Black Plastic From A Bag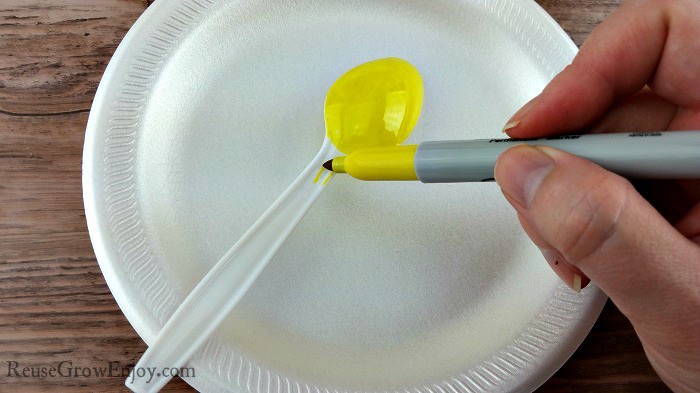 First, you want to take your yellow marker and color the back side of the spoon and handle. Leave a small part of the bottom of the handle blank.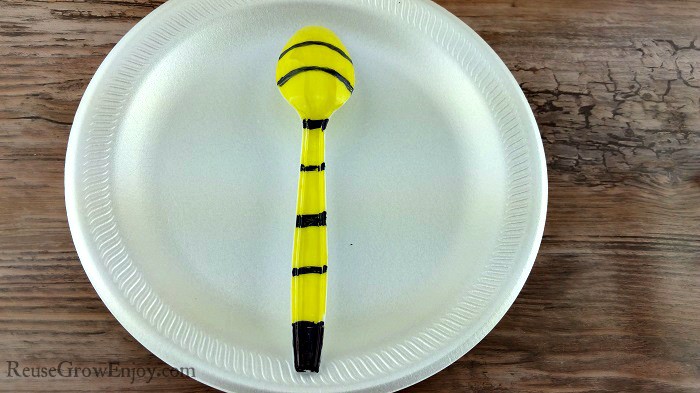 Next, you want to take your black marker and maker a few black lines over the yellow. Try to space them out a little so they are not right on top of each other. Also, fill in the bottom blank part of the handle with the black.

Now, you will want to cut out a piece of the black plastic. I cut it out in kind of a triangle shape with the top being flat and not pointed. Set this aside for now.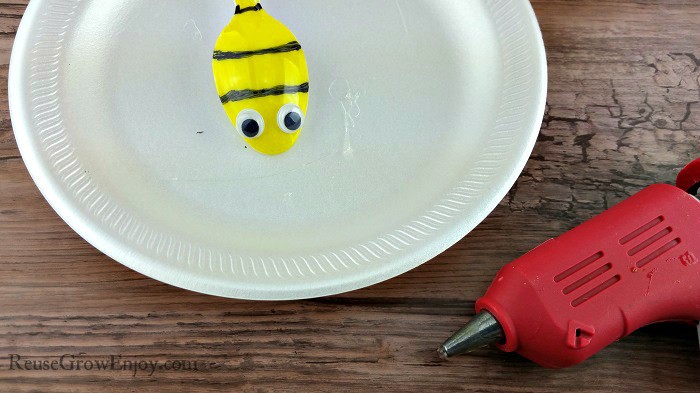 Using the hot glue gun, glue two googly eyes to the top part of the backside of the spoon. Give them just a little space between them.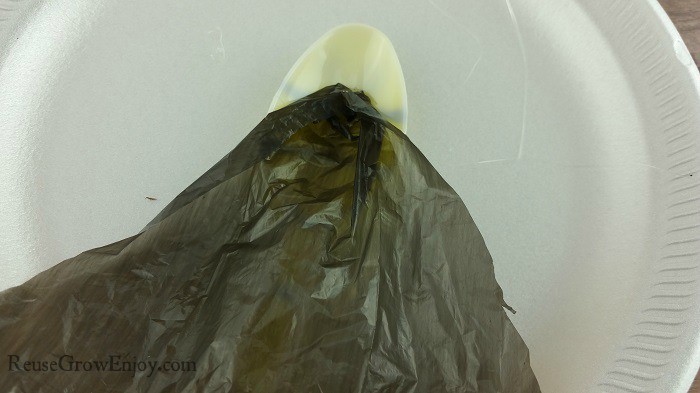 Now, on the front side of the spoon, we are going to glue the black plastic in place. Put a dab of glue on the upper part of the spoon. Then place the top part of the plastic on the glue. The top part is what I left flat on mine.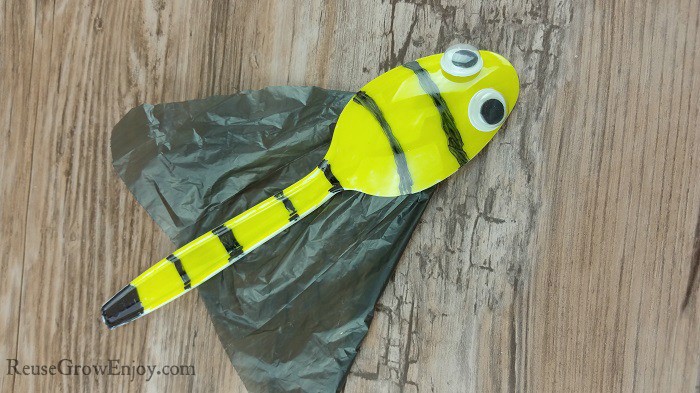 After you have it glued in place, round off the bottom corners and cut up the center (NOT all the way to the glued area) to shape out the wings.
Last but not least, you need to cut out another really small piece of plastic for the antennas and the stinger. You will place the antennas just above the glued wings on the front side of the spoon. The stinger, gets glued on the bottom of the handle on the non-painted side (front side of the spoon).
You now have a cute little plastic spoon craft that is made into a yellow jacket! That was fun, right!?
If you liked this plastic spoon craft, you may want to check out a few of my other kid crafts.