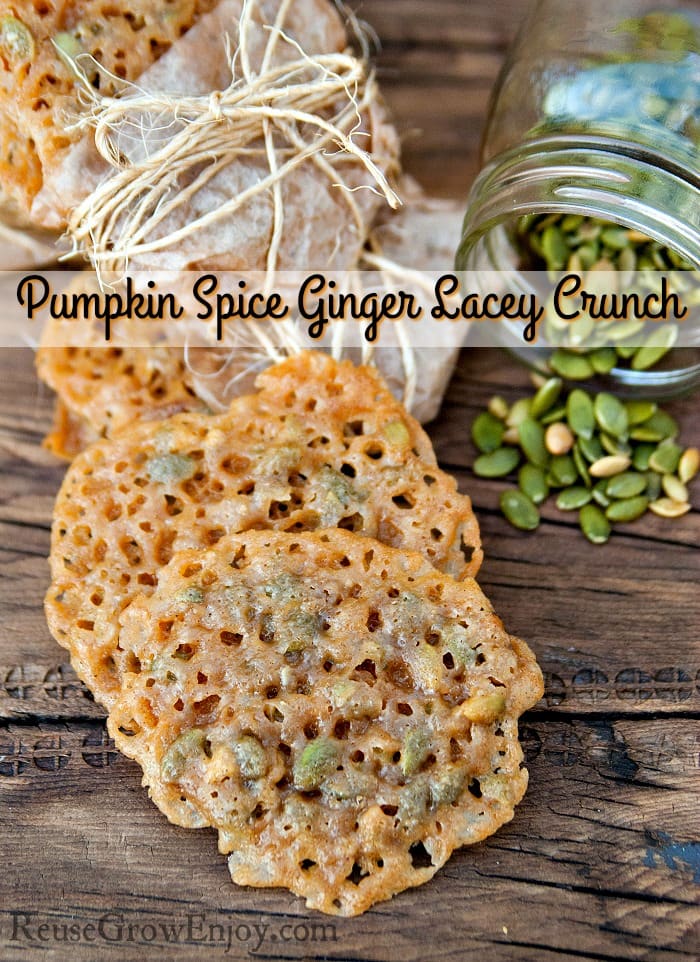 Pumpkin Spice Ginger Lacey Crunch Cookies
I normally try to only post healthy recipes, but everyone can use a little sugar now and again. Now that fall is right around the corner, everyone is starting to think about apples and pumpkins. If you like pumpkin, I have a nice recipe for you to try. It is a recipe for Pumpkin Spice Ginger Lacey Crunch Cookies. These are a super sweet cookie, so just one or even a half of one will take care of a sweet tooth.
This recipe for Pumpkin Spice Ginger Lacey Crunch Cookies is pretty easy to make. But you do have to watch it when you are boiling it on the stove. If you walk away when it is at this stage, it can burn very easy.
To make this recipe you will not need any special tools. All you need is a small pot and a cookie sheet. You can make this by oiling your cookie sheet, but I recommend using parchment paper to line the cookie sheet.
After you try this recipe and see how yummy it is, I am sure you will want to make them all the time. Not only will your family enjoy it, it makes for a great addition to any fall parties.
Pumpkin Spice Ginger Lacey Crunch Cookies
Ingredients
½

Cup

Flour

¼

Cup

Butter

1

Tbsp.

Candied Ginger

chopped fine

¼

Cup

Brown Sugar

¼

Cup

Golden Corn Syrup

½

tsp

Pumpkin Pie Spice

¼

Cup

Pumpkin Seeds

roughly chopped
Instructions
Preheat oven to 350

In a pot over medium heat, begin to melt the butter, sugar and corn syrup.

When mixture is boiling, remove from the heat and add the flour, spice, ginger and seeds. Mix until well combined.

Working quickly, drop the mixture onto a baking sheet lined with parchment paper, by the tablespoon. The batter will be the consistency of a thick syrup. Work quickly but be careful not to burn yourself as this is hot sugar!

The mixture makes approximately a dozen cookies and will spread out and bubble so space the cookies appropriately.

Approximately bake them for 10 – 12 minutes or until the cookies are a nice golden brown. Remove from the oven and allow to sit in the pan for 1 – 2 minutes to stiffen slightly. Remove onto a cooling rack.

Bes sure you allow to cool completely and store in a loosely covered container.

Enjoy!