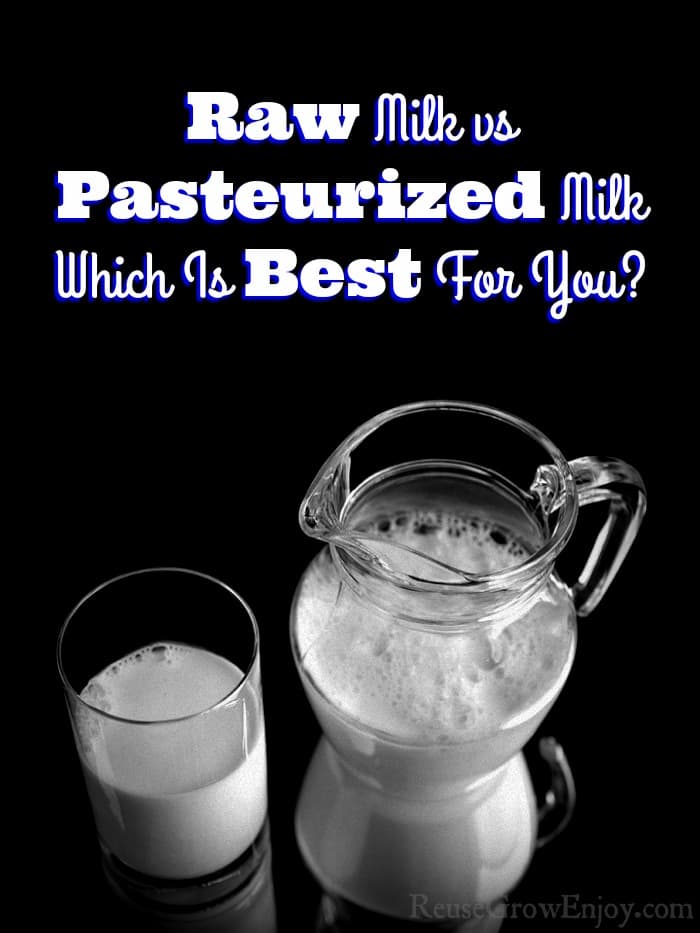 Raw Milk vs Pasteurized Milk
Is raw milk really better for you than pasteurized milk? The answer …. It all depends on who you ask.
The FDA and Centers for Disease Control say that pasteurized milk has the same nutrients as raw-milk but is much safer. In the US, several states have banned the sale of raw milk because of fear of contaminated milk causing illness. What they don't say is that pasteurization does, however, turn the sugar or lactose in milk, into beta-lactose — which quickly absorbed and resulted in digestive problems for many people. Not only that but, the butterfat in pasteurized milk is homogenized or sometimes removed altogether.
Did it ever occur to anyone that milk has butterfat for a reason? One of those reasons being that butterfat contains vitamin D. And while we are on the subject of vitamins, IF it is true that pasteurized milk has the same nutrients as raw-milk, then why is Synthetic vitamin D, which is known to be toxic to our liver, added to pasteurized milk to replace the natural vitamin D found in raw milk butterfat? In fact, why do they add vitamin A to pasteurized milk if it isn't lost during pasteurization? Wonder what else they add?
Those who drink their milk raw, on the other hand, believe raw milk is safer when handled correctly and much healthier. They claim raw milk helps with asthma, autism, and allergies and that it lessens heart disease and boost your immune system.
The fact is, most milk sold in the US comes from large dairy farms that operate more like a factory than a farm. Truth is, these factory farms cannot produce safe raw-milk. Why? Because they are too large! They cannot provide enough space for their cows to be pasture feed. Raw milk has a very low shelf-life, raw-milk spoils faster than pasteurized milk. Pasteurization provides a cheap alternative to the hard work of maintaining sanitary conditions needed for raw milk. It also fits well into the rush, rush society and offers convenience. Pasteurization lessens the workload and yields a higher profit.
The US. government feels that by banning raw milk sales, it is "protecting" it's citizens from the "dangers" of whole raw milk. I find that utterly ridiculous!
In places like France, Switzerland, Austria, and Italy, raw milk is found in vending machines.
The bottom line?
Shouldn't each of us have freedom of choice to decide for ourself what we want to put into our body?
Raw milk is alive and has beneficial bacteria that aids in digestion and protect against disease. Pasteurization destroys dangerous bacteria, but it also kills of useful and beneficial bacteria. Did you know that at one time raw-milk from grass-fed animals was used as a medicine? In fact, long ago the Mayo Foundation would use a diet of raw milk to treat diabetes, kidney disease,heart failure, obesity and even chronic fatigue.
It all comes down to this…..if your willing and able to do the work required to have clean, fresh raw-milk or find a good source for purchasing it, then the fact is you can't improve upon mother nature!
If you enjoyed this post, you may also want to check out Why You Should Not Kill Bees.