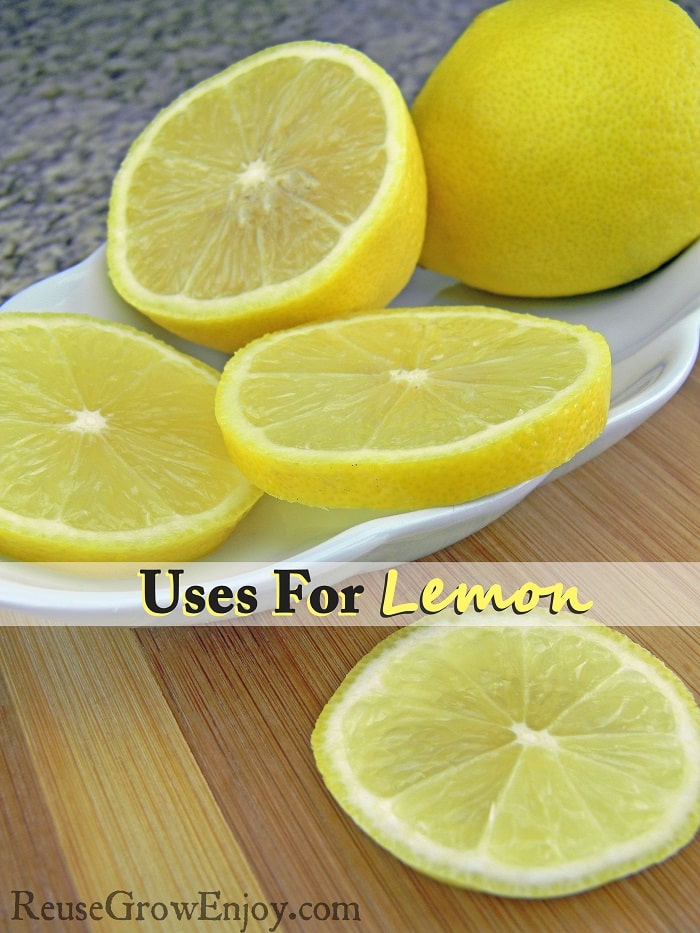 Uses For Lemon
With the price of groceries these days, and the chemicals in our food and other household supplies. It really pays to find other uses for our natural household products. Especially ones that don't cost that much and really add a nice smell to your home. One such example is your average, produce aisle, lemon.
Other than adding this little tasty citrus to our food and desserts, did you know you can also use lemons for a cleaning and other things. A little bit of lemon juice and water acts as a good cleaner. Using some elbow grease and lemon juice mixed with water can remove tough stains on your countertop and stove.
Another use is for a sore throat. Using some fresh lemon juice with a little bit of hot water can help alleviate some of your pain. You can also add a little bit of sweetener, such as honey to help improve the taste.
A third use is a pest repellent. Ants don't particularly like the smell of lemons. Use a small spray bottle with water, add some lemon juice to it, and spray around your counter top area or anywhere you seems to have an infestation of ants. Unwanted cats too. I'm not sure if concentrated lemon juice works as well as fresh, but it might be a cheaper way to experiment with this. Usually, your average dollar store has bottles of lemon juice for a pretty low price.
Another use for lemons is a natural weed killer. Spray some lemon juice with some vinegar on those pesky weeds that grow up in the cracks of your driveway or sidewalks. It sure saves you from the dangers of using chemical weed killers.
Are there any uses for lemon that you use that I have not listed here? I would love to hear them! Please feel free to leave it in the comments below.