Virginia Beach Pier – Great For Fishing & Sightseeing
Have you ever been to the Virginia Beach pier? If you are thinking about making a trip to Virginia Beach, you really should add it to your visit list. It has a lot to offer and it is not all just fishing either, but they do have that too.
While the shops and the start of the pier free to check out, you do have to pay a fee to walk out on the pier. If you are just sightseeing it is cheaper. You will have to pay a slightly higher charge if you are fishing or crabbing. Also, the prices do vary by the season.
Plus this is one place that is open twenty-four hours a day seven days a week in the summer.
Fishing:
If you are looking to do some fishing this is a great spot. First off, fishing off the Virginia Beach pier you are not required to have a fishing license. You do however have to pay a small fee to go out on the pier to fish. The price varies by the season with the higher prices being in the summer.
Wondering what type of fish you can catch from the pier? There really is a wide selection, but here are just a few of the different ones you will find.
Rays
Spot
Bluefish
Croakers
Roundhead
Puppy Drum
If you find yourself at the pier and want to give fishing a try but do not have a rod, the tackle shop has rental rods available.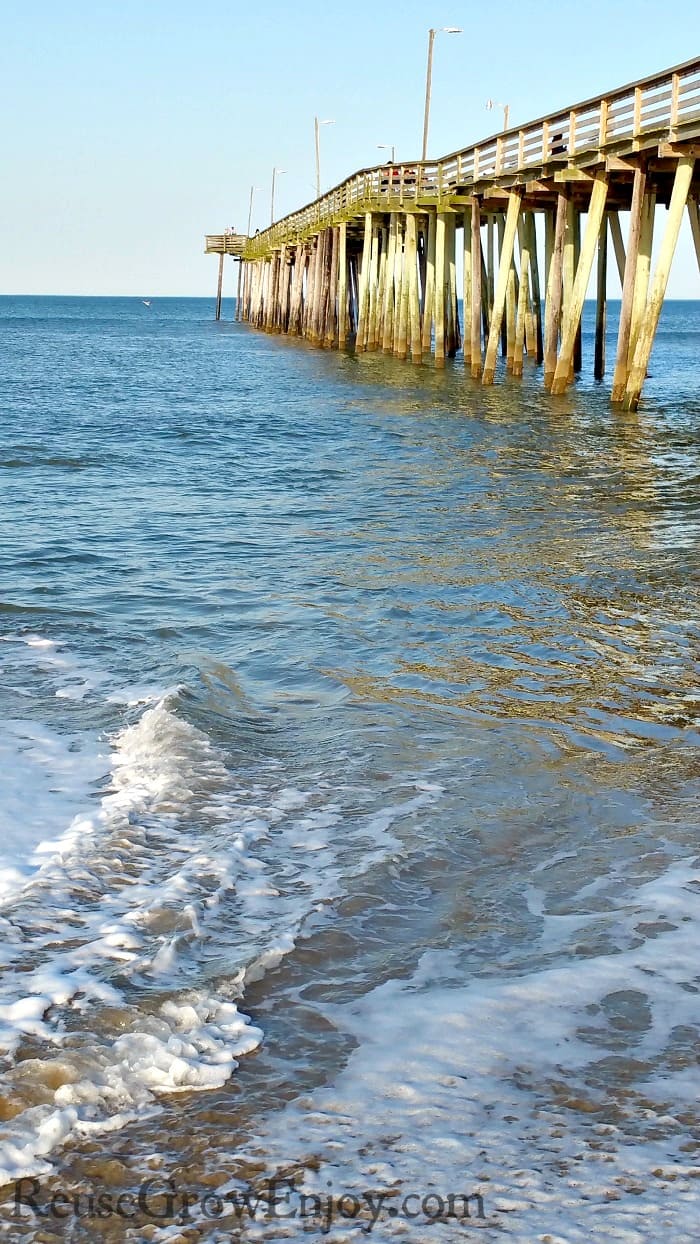 Crabbing:
Fish is not the only thing you can catch from the Virginia Beach pier. You can also go crabbing! I was pretty shocked when we went out to the pier and saw baskets of crab being caught. So if Blue Crab is something you like, you may want to give it a try.
If you do not have crabbing gear, the pier tackle shop has simple basket style crab nets and bait available right there at the pier.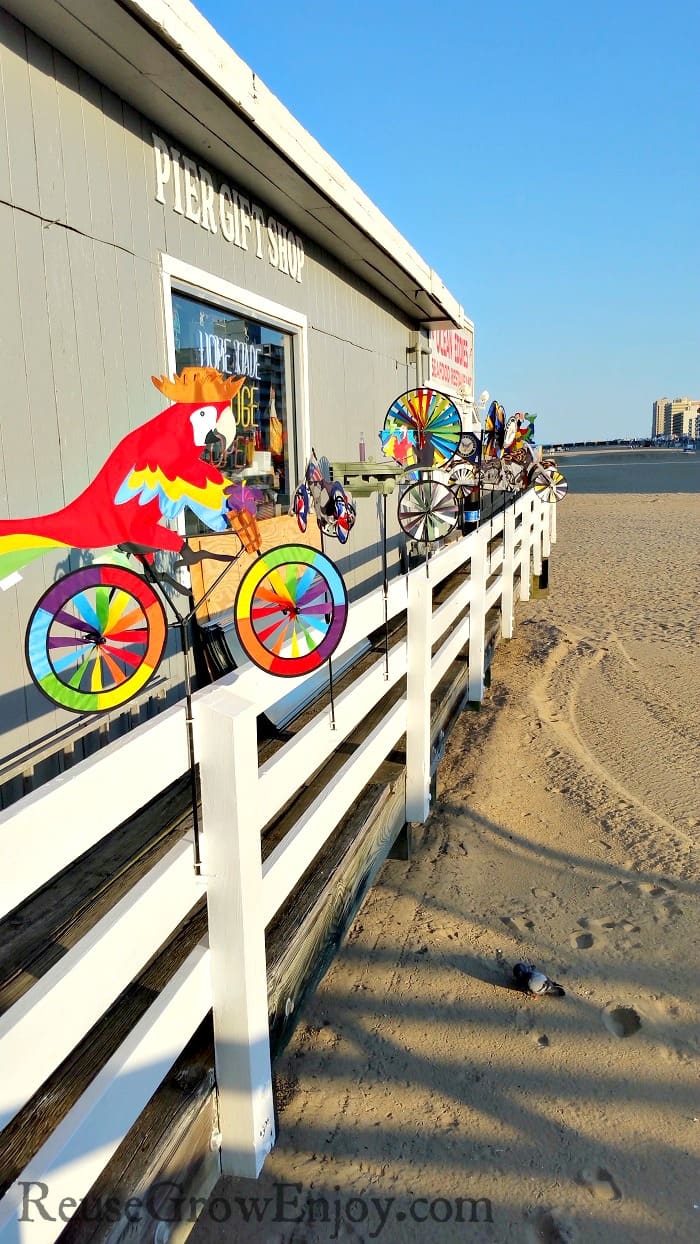 Shopping:
No vacation or road trip is complete without a little shopping, right? Well, you will find a few different shops right on the Virginia Beach pier. They carry a wide selection of items like clothing, cups, keychains, candles, shells, hats, signs, fudge, taffy and a whole lot more.
You are sure to find a little something for everyone right in one small spot!
Eating:
Getting a little hungry while you are taking in the pier? No worries! You can check out the Ocean Eddie's Restaurant that is located right on the pier. You can enjoy the casual dining that has that old beach atmosphere feel. They serve breakfast, lunch, and dinner.
Here are just a few of the items that are included on the menu
Clams
Oysters
Crab Legs
Chicken Fingers
Soup
Salad
Burgers
Sandwiches
And a lot more! And oh yes, they do have a bar and drinks too.
Sightseeing:
The views from out on the pier are so pretty! It is such a great sight in the sun or rain. I love that they have seats that you can relax on and just take it all in.
Plus, if you want to see even close up, you can use their view finders to see things way out in the distance like ships or just way down the coast line.
Rentals:
Thinking of hitting the boardwalk? Well, not really a boardwalk anymore more like a concrete walk lol, but they still call it the boardwalk. Anyways, the pier has rentals available for bikes, bikes with baby seats and little bike cars. They rent them by the hour or the day.
So if you are looking for a little fun that you can take off the pier, grab yourself a bike rental and hit the boardwalk. You are sure to find lots of other things to take in and enjoy in Virginia Beach!
If you are looking for more ideas, be sure to check out my post on Things To Do At Virginia Beach & Places To Stay!