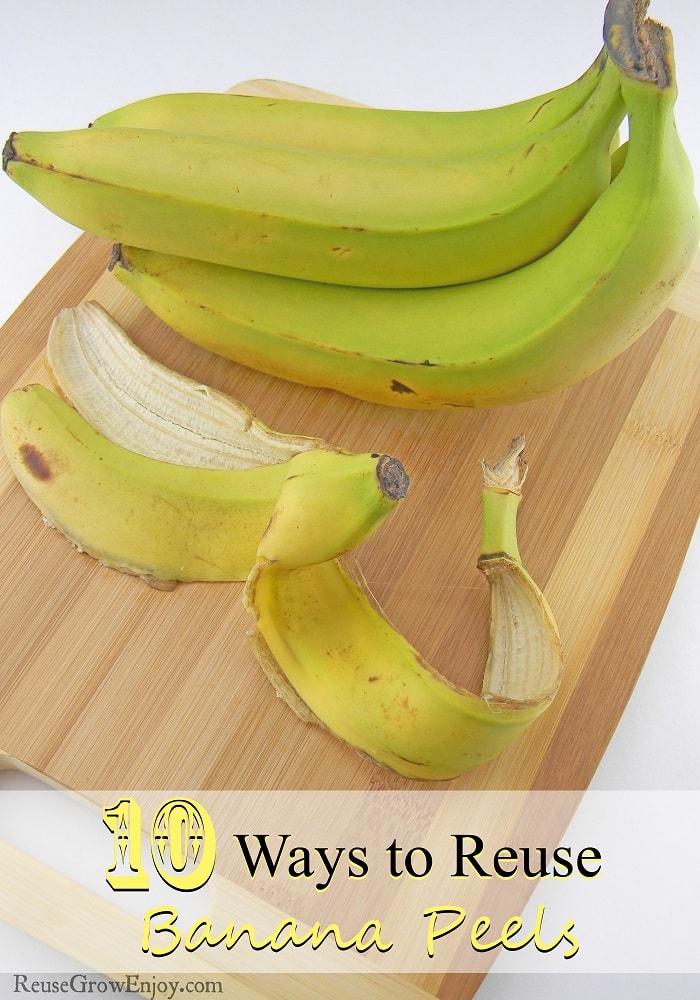 10 Ways to Reuse Banana Peels
If you want to save money and live frugally, then you've got to learn how to reuse some unusual things! In particular, have you ever tried reusing your old banana peels? Banana peels are actually really useful and can be applied in a variety of different ways! If you've never thought about this before, then you've got to read about these 10 Ways to Reuse Banana Peels!
Eat or Drink Them:
Did you know that you can consume banana peels? While eating banana peels isn't very common in the West, it is something that people in Asian countries have been doing for years, usually by cooking them in some manner. If you don't like how they taste raw, try boiling them first, or making a tea out of them (ideally using the clean peels from organic bananas). It's good for you, and a great way to reuse banana peels!
Polish Shoes:
The inner part of banana peels contains fruit acids that make banana peels work great as a frugal shoe polish! All you have to do is rub your shoe with it, then buff it clean.
Make Compost:
If you have a garden, then you've got to include banana peels in your compost! They break down quickly and help add useful nutrients to your compost.
Clear Up Your Complexion:
The nutrients in banana peels are good for you inside and out! Rubbing your face with a ripe banana peel exfoliates your skin and can help with clearing up any acne.
Polish Your Silverware:
Reuse banana peels by putting those peel fruit acids to work polishing your silverware! Just rub your tarnished silverware with the inner part of a banana peel, and your silverware will shine like new!
Whiten Your Teeth:
Whiten your teeth naturally by using banana peels! If you rub your teeth with the inner part of a banana peel once a day for about two weeks, your teeth will become nice and white. Not only will you get to reuse banana peels that you otherwise would've thrown out, but you also get to whiten your teeth without any chemicals!
Make Your Own Vinegar:
You can easily make your own homemade vinegar at home using banana peels! The end result has a slightly bitter taste with a bit of a sugary flavor underneath. It makes a good salad dressing! LiveStrong has a great banana peel vinegar recipe!
Tenderize Meat:
Another great way to reuse banana peels is to use them to keep your meat tender while it's cooking. Just put your ripe banana peel on top of your meat before you put it in the oven. The end result will be wonderfully tender and juicy meat!
Shine Houseplant Leaves:
Just as banana peels can shine your shoes and your teeth, they can also help shine the leaves of your houseplants! This works on any houseplants with dusty leaves but is especially noticeable on waxy-leaved plants like ficus trees.
Control Aphids:
This is a great way to reuse banana peels and protect your roses and other plants at the same time. All you have to do is bury the peels around your plants, and aphids will stay away!
Do you reuse your banana peels? I would love to hear how you reuse them, feel free to leave it in the comments below! You may also want to check Uses for Lemon!