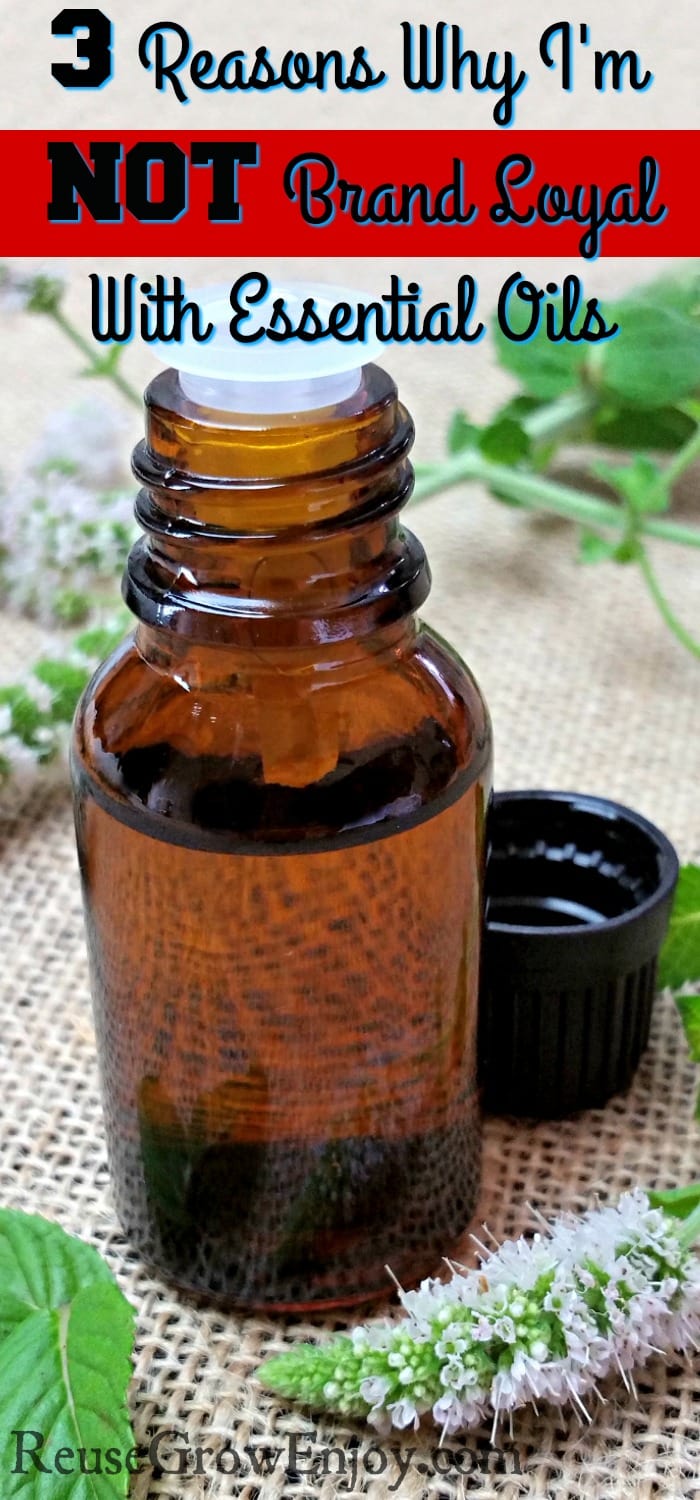 Why I Am NOT Brand Loyal
When It Comes To Essential Oils
Do you ever wonder when it comes to essential oils why some are so brand loyal and then others are not? Well, I am going to share with you three reasons why I am NOT brand loyal when it comes to essential oils.
What You Can Say About The Oils
One the biggest reasons that I am not brand loyal with essential oils is they tell you what you can and can not say. I mean don't get me wrong, when I talk about essential oils, I still have to follow the FTC rules and state that I am not a DR and you should always check with your DR first before trying anything new.
But when you agree to work with a brand such as Young Living, doTERRA and many others, they tighten up even more on what you can say. You can only say very vague things like such and such oil can be used for headaches. But you can't say much more than that.
I want to have the freedom to help others and share info on oils. Not that essential oils are for everyone and not everyone has the same reactions as others. But why should I strap myself to a brand and not be able to share all the info with you??
Over Priced
Another reason I am not brand loyal with oils is price. Many times you can find just as GOOD oils for half the price or less on Amazon and other places. That is not the case with every oil, as there are many cheap knock offs out there.
But if you do a little reading on the brand you are looking at or even check out a few of the comments and feedback, you can find some good low priced oils out there.
Sales Pushes
Is it just me, or do you feel like when brand loyal people talk about oils they are PUSHING them on you?? Do you feel that way?
Don't get me wrong, I know you can feel passionate about something and want to tell others. But most the time those that work with brands get super pushy and not just share info.
I want to share oils with you and what they can do for you. I may sometimes link to Amazon as a place to find the oil, but I could care less if you buy that oil or if you turn around and go with a big brand oil.
Do I make anything if you buy an oil from a link I share? Sure! Is it enough to live off of? No! Most the time I only earn 2-4% of whatever the price of the oil is. So ya, can't live off of that lol!
Conclusion
Well, those are the 3 reasons I am not brand loyal when it comes to essential oils. I hope that helps you get a better understanding as to why you do not see me post about just one brand.
Do you have a favorite essential oil brand you use?
If you like this post on why I'm not brand loyal, here are a few others to check out.