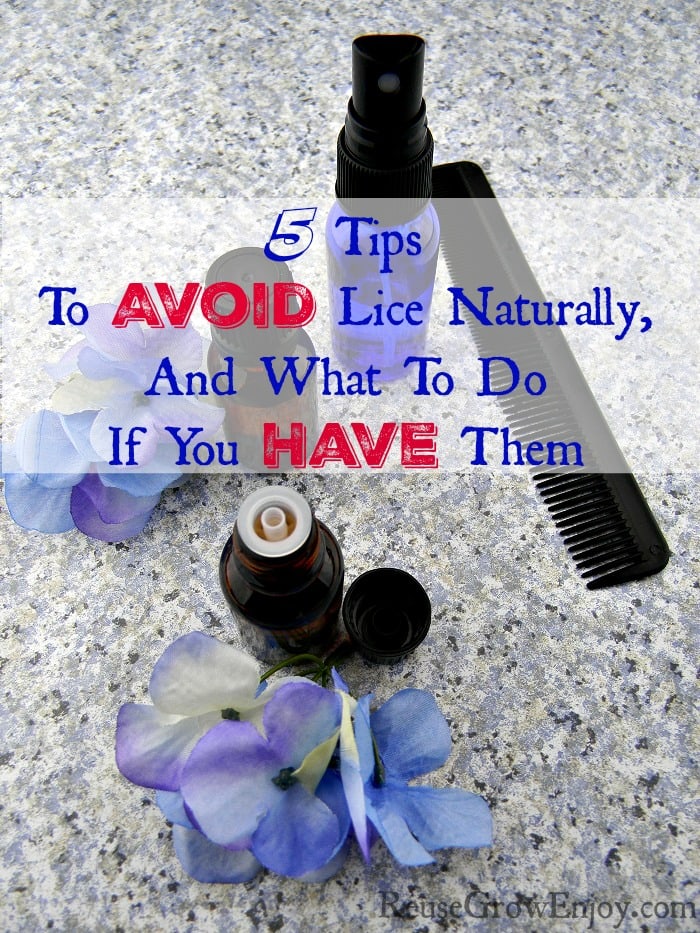 5 Tips To Avoid Lice Naturally,
And What To Do If You Have Them
It's winter, and the chances are that if you have children in school, you're concerned about lice. Several friends have come to me of late, wondering how they can prevent head lice or treat them without chemicals, so I thought I would share a few ideas and tips with all of you.
I'm sure we would all agree with Benjamin Franklin when it comes to the old saying: "An ounce of prevention is worth a pound of cure." We have all given children the do not wear other people's hats or use other people's brushes; lecture. But is there anything else we can do to prevent these nasty little critters from hitching a ride home? Sure there is! Below you will find five tips to avoid lice naturally. You will also find a treatment to use if you already have them.
1.) Add 5-6 drops of Tea-Tree to your shampoo, and shampoo regularly. Lice do not like Tea-Tree oil,  it is bad for them but good for us. Use it in your shampoo regularly and there is less of a chance of them making a home in your hair.
2.) Don't overlook essential oils such as Lavender, Rosemary, Peppermint, Geranium – and Tea Tree. A few drops combed through your child's hair each morning can't hurt, and I know people who swear by it.
3.) Hair braiding is IN…so take advantage of the trend. Tight braids make it harder for lice hitch-hikers.
4.) We all know about hairbrushes and hats but did you ever think to tell your child to hang their coats instead of throwing them in a pile? When coats are hung, there is less of a chance of the lice crawling over to the next coat looking for a new home.
5.) And don't overlook checking your child for live head lice and nits at least once a week. If you can spot them fast and take care of the issue, it can help from the rest of the house getting them.
In case prevention doesn't work, don't get too worried. A product that friends of mine have used, and reported it that it really works without chemicals, can be found on Amazon. It is called Instant Head Lice Treatment Spray Liquid, it has earned 4.7 out of 5 stars. Now that's not too shabby!
Did you find these tips to avoid lice helpful? You may also want to check out my tips on Natural Headache Remedies.