Linking about taking a camping trip and wondering what the different types of camping are? I am going to go over seven of the most common types of camping.
7 Different Types Of Camping
There are lots of different types of camping so there is sure to be a style for everyone. Just keep in mind the most important part about taking a camping trip is to get close to nature, relax and get away from the day to day life.
While there are lots of different types of campings, which one will you choose?
Primitive Camping:
Primitive camping is camping out under the stars in an unofficial campsite. This is great for exploring trails and national parks.
This form of camping does not come with outhouses or wells for water. It is perfect for exploring.
Primitive camping can be used as survival camping perfect for building new skills to help you survive without modern conveniences.
Backpack Camping:
Primitive camping is perfect if you find yourself backpack camping while exploring. Backpacking involves taking only what you can carry with you in your backpack and opens you up to visit more interesting places.
Backpacking is a great option for reaching places you can not reach by vehicle.
Basic Tent Camping:
When most people think of camping they think of basic tent camping. This form of camping is inexpensive if you make a point to use the same gear year after year or share with friends and family to lower the cost.
Camping in tents can be done in more primitive campsites are large campgrounds filled with amenities from bathrooms and showers to organized activities.
This form of camping is very easy for accommodating large groups of family and friends.
RV & Camper Camping:
Campers are a great option for people that want the have the option to get up and go camping whenever it fits for them.
A camper allows you to store everything you need and go whenever you have the opportunity.
Campers give you a safe place to sleep while camping with shelter from the elements and even a quick and easy way to cook in comparison to a campfire.
If you war looking to travel long-distance or camp for a long period of time you can benefit from one of the many RV camping options.
RV camping may be the perfect option for your family if you wish to camp far from home or you need to accommodate health and physical limitations.
With a bathroom, kitchen, and entertainment this form of camping is growing in popularity and has in recent years become a full-time living option for people looking to downsize and see the world.
Car Camping:
Want to go camping but don't have the gear? A great option may be to go car camping. Grab blankets and snacks to turn your car or truck bed into a tent.
Fold-down the seats in your car for more room. This is a great option for camping out on a long road trip to save money on hotels.
This can also be an option should you have less room than you need during tent camping and are allowed to keep your car at the campsite. Be sure to choose a safe place for camping.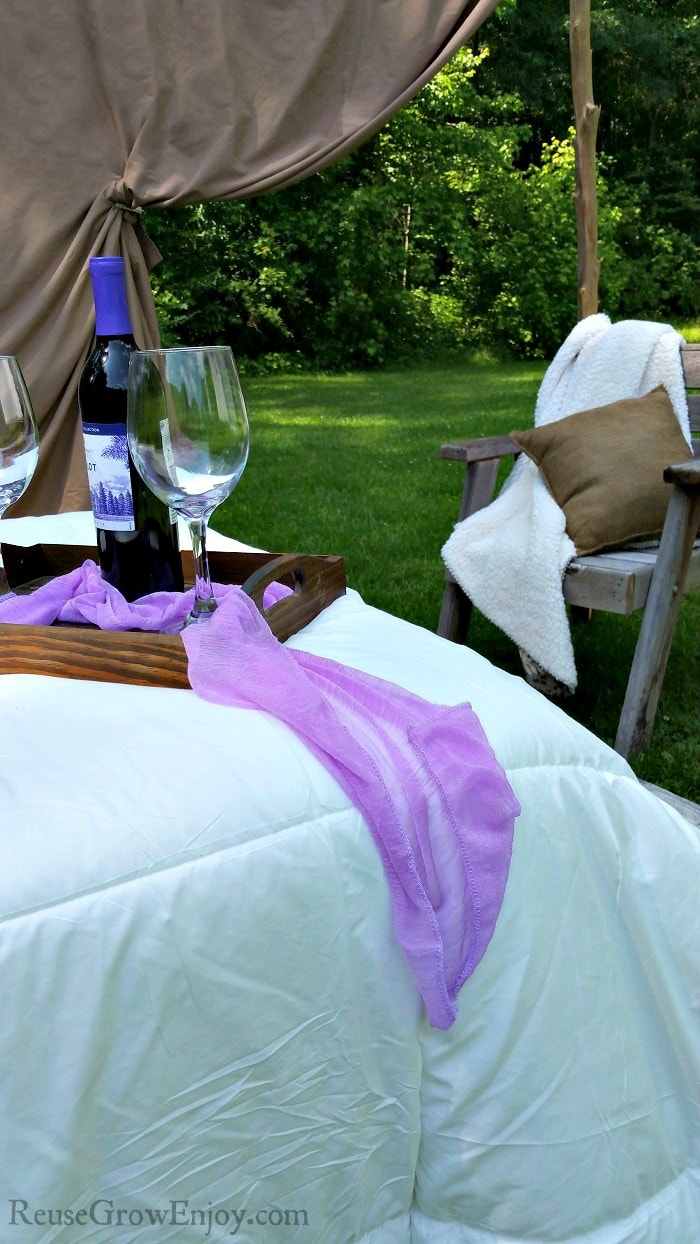 One form of camping that gets a lot of talk these days is glamping or glamorous camping. This form of camping will not save you money on your vacation. But it will give you a wonderful experience to remember.
Glamping is often available at large tourist destinations. Offering climate-controlled tents, full accommodations, and an experience that will leave memories that last a lifetime.
This is a great option for people looking to go traditional camping without giving up all of the modern conveniences they love.
Workamping:
Want to be wild and free? Workamping can be a great opportunity to work as you travel. Many people will go campsite to campsite taking on odd jobs to pay for their long term travel.
This can be a great adventure. Should you find yourself in a time where you are not working at a regular job.
Some jobs pay you hourly while others will only pay for your campsite in exchange for the work you do. Lowering the cost of your travel for a couple of hours of helping out.
Looking for more camping tips? Be sure to check out my page Camping Hacks That Really Work!