How many times have you been told to eat your greens? Leafy greens are rich in iron, fiber, and other vitamins and minerals conducive to a healthy diet!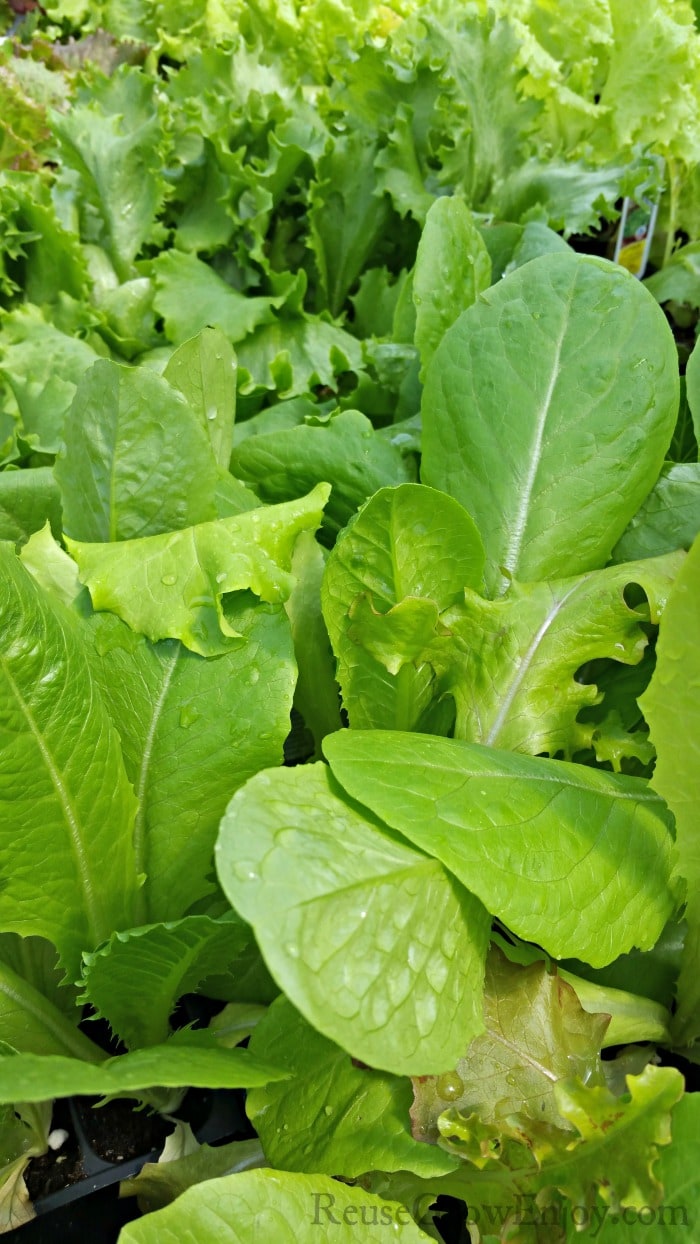 7 of the Best Leafy Greens to Grow in Containers
Leafy greens aren't just easy to grow, but they are quite tolerant of cool climates and even small spaces. This means that just about anyone, no matter where you live or how much space you have can grow leafy greens.
Take a look below at 7 of the best leafy greens to grow in containers, and see how easy it can be to have a garden of leafy greens right at your fingertips.
1. Kale:
As you probably know, kale has earned the name of being a super food! It can be used in salads and stews, or even baked into crunchy kale chips.
Nutrient-rich, it is one of the most nutritious greens you can grow! Consider growing kale in containers, flower pots, even windowsill box gardens.
2. Spinach:
Spinach and bacon salad is reason enough to try growing spinach in a container garden! Not only does spinach have its health benefits, but it looks beautiful when mixed among flowers.
Consider adding seeds to containers every few weeks, so you can continue to harvest spinach well into the fall months.
3. Swiss Chard:
Swiss chard is excellent for salads and even grilling! Rainbow Swiss Chard looks gorgeous as a plate garnish, and you will find that all varieties of chard will do well in even small, cooler growing areas.
Like spinach you can continue to sprinkle seeds into your pots every week, so you can enjoy an ever-growing harvest until fall.
4. Microgreens:
Microgreens are fun to grow because you can start them from seed and harvest them within about 10 days. They are fun to use for garnish, can be used in salads, or they can even be sprinkled on casseroles, meat dishes, and appetizers.
They are rich in nutrients and perfect for anyone who wants to see the results of their work FAST!
5. Watercress:
Watercress is a delicate green that has oftentimes been used in tea sandwiches. It's light flavor and crunchy crisp make it perfect for sandwiches and appetizers, plus the fact that it can be grown in containers makes it a more accessible leafy green for everyone. If you love to get fancy, watercress if for you!
6. Endive:
Endive is a slightly bitter leafy green, but still, one that should be considered if you love to cook. It can lend flavor to soups, stews, even stir fry.
It works well when added to appetizers, and can be consumed fresh or cooked. Endive doesn't require much space at all, making it ideal for window box gardens or even small containers.
7. Lettuce:
We can't forget good old lettuce when talking about the best leafy greens to grow in containers. There are dozens of different kinds of lettuce varieties.
Most can be grown in containers or even small planting areas such as window boxes. Lettuce, as you know, is great for salads, but can also be used for yummy and healthy lettuce wraps.
Planting tips:
Be sure to plant according to seed packet directions so that you can be sure you are spacing your plants correctly. In most instances, a pot that is at least 12 inches deep and 12 inches wide will work.
Make sure your planters or containers have proper drainage and are placed in an area that gets 6-8 hours of full sun a day.
How to use leafy greens:
Once you have your leafy greens growing in full force, there are quite a few ways you can use them. Leafy greens are excellent in fresh salads, and can also be used in soups and stews.
Because they are nutrient-rich, leafy greens are also great for healthy smoothies and homemade juices. If appetizers are your thing, leafy greens make excellent garnish!
Are you ready to start growing an abundance of leafy greens? Consider this collection of the 7 best leafy greens to grow in containers, and see how easy it can be to have a patio garden full of healthy greens at your disposal!
If you are looking for more container and small gardening ideas, here are a few to check out.