Do you dream of a gorgeous garden but fear you are limited in a small gardening space? Does your small yard or patio prevent you from planning the garden of your dreams?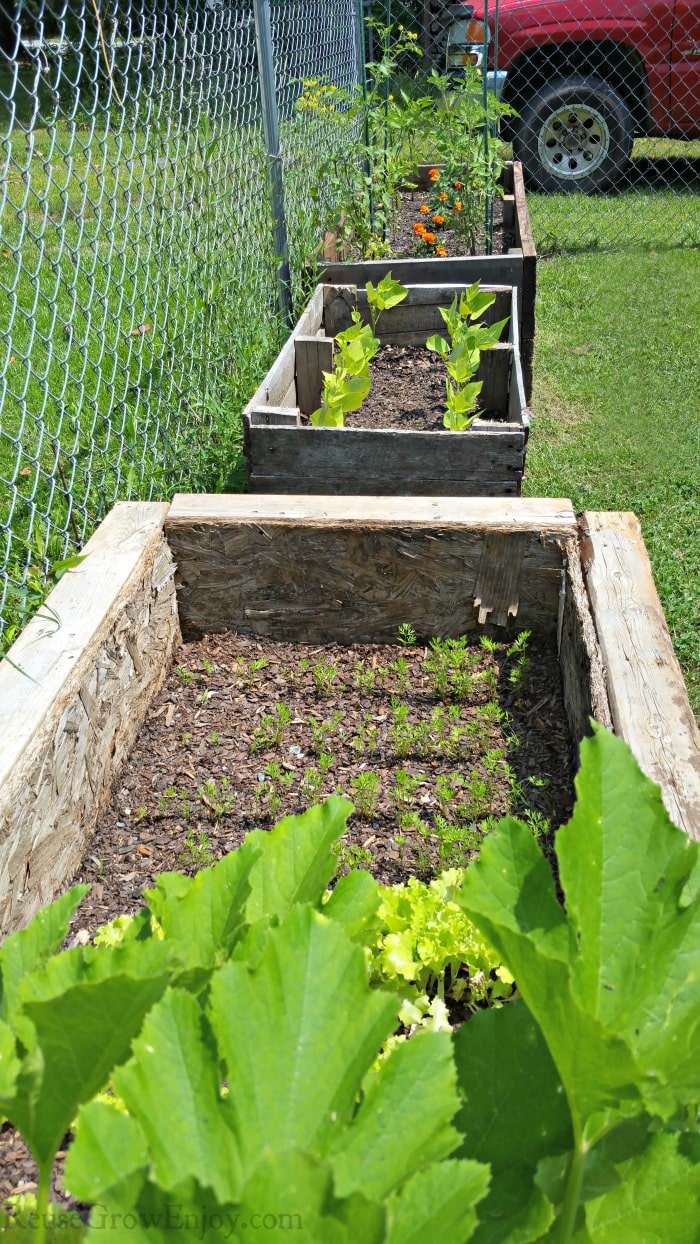 How to Make the Most of a Small Gardening Space
While having a small space can pose some issues, it doesn't have to crush your gardening goals altogether. Look at these tips for how to make the most of a small gardening space, and see how easy it can be to grow a lush garden even in the smallest of spaces.
If you are looking for more gardening tips, here are a few of my other posts to check out.
Here is what you need to know!
Choose Space Appropriate Plants:
If you are limited on space, choose plants that don't require a great deal of spacing. Seeds and seedlings that need to be planted in rows 12 inches apart probably aren't your best bet.
Instead, seeds and seedlings that can be planted in patches are more ideal. Read the backs of seed packets and pay extra attention to spacing directions as well as the final growth measurements.
Grow Upwards:
If you are limited on space, a trellis will be your best friend. Trellises can be used to train plants to grow upwards instead of outward.
Cucumbers, some beans, tomatoes, and all sorts of climbing flower varieties (morning glories, trumpet flower, clematis) all make excellent climbers.
Start them on a trellis young so they will continue to grow upwards, saving you tons of space.
Utilize Containers As Much As Possible:
If your yard is limited to a small gardening space, containers may be the best option for you. Choose large and roomy containers that offer drainage for the best results.
You can grow small vegetables such as peppers, cherry tomatoes, and even leafy greens in these containers. Herbs, flowers, and even bulbs will all do well in containers, too!
Consider Hanging Baskets:
Don't let a small space keep you from growing cherry tomatoes, strawberries, even small pepper varieties. You can easily plant these seedlings in hanging baskets. Then hang the baskets from balconies, hooks, or even trees.
These plants tend to trail down, making them ideal for basket growth.
Make Use Of Window Boxes:
Window boxes aren't just for flowers! Try planting herbs and small vegetable varieties in window boxes. You can even consider adding strawberries.
If you don't have actual window boxes on your windows, you can by hanging window boxes and add them to patios or fencing.


Vertical Gardens Are Your Best Friend:
People in urban areas are using vertical gardens with excellent results. Vertical gardens made out of pallets are ideal for planting flowers and herbs in a vertical fashion that takes up little room.
Amazon offers ready-made vertical garden structures, or you can find a DIY tutorial and make your own scrap wood.
Don't Be Afraid To Decorate:
You can still decorate a small space and give it tons of charm. Consider hanging wind chimes, a mini garden or two, yard stakes, and other small decor pieces that can offer character without taking up a bunch of room.
Oh, and don't forget a bird feeder or two! Nothing will make your space feel bigger and more inviting than the animals coming to visit!
Are you ready to make your small space gardening dreams come true? Consider these tips on how to make the most of small gardening space, and see how truly simple it can be to maximize every inch you have to work with!