Is Barbie ready for fall? Nothing says fall like a pumpkin. You can make an adorable tiny Barbie pumpkin in just about 15 minutes.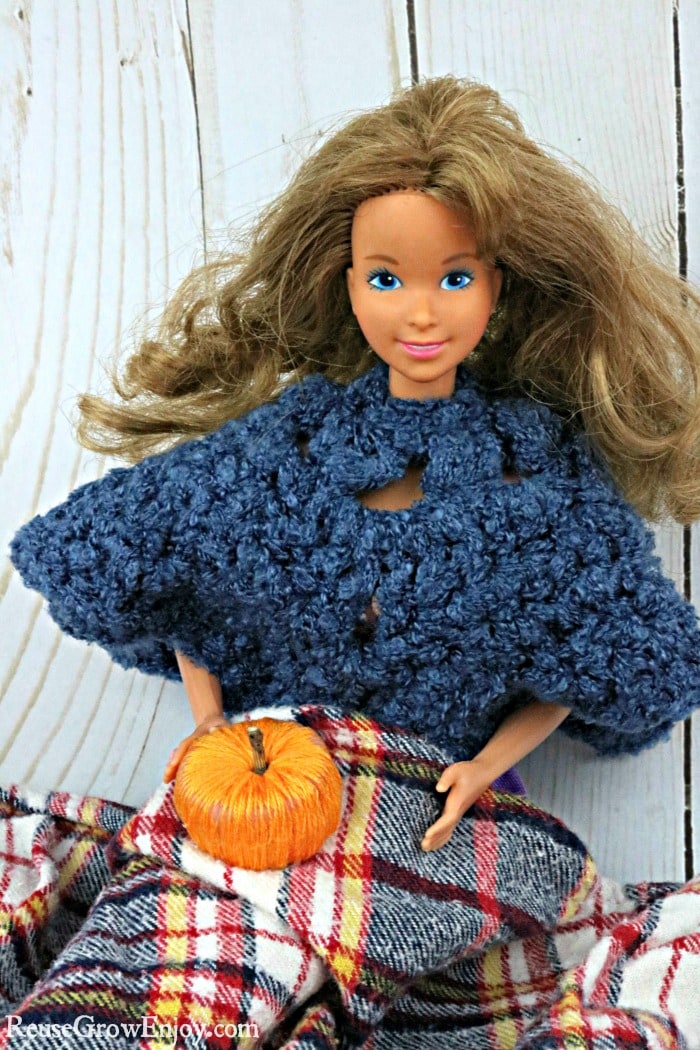 Barbie Pumpkin Made From Upcycled Tops
This Barbie pumpkin is easy to make and just about anyone could make it. It is a great way to upcycle and reuse bottle tops to keep them out of the trash.
If you are looking to do a few pumpkins in other sizes, simply just use a few different size caps from thinks like soda bottles, gallon jugs, and so on.
Want to make one for a larger doll such as an 18″ doll? You can do the same steps using things like a plastic butter tub, sour cream container, and so on.
If you like this pumpkin upcycled craft, here are a few others to check out.
Makes: 1 Pumpkin
Time: About 15 Minutes
Skill: Easy


Supplies Needed:
2 Water Bottle Caps
Phillips Screwdriver (or another like tool)
Hot Glue Gun With Glue Stick
Small Twig or End Of Leaf
How To Make This Tiny Pumpkin:

Start by using the screwdriver to push a hole into both of the bottle caps.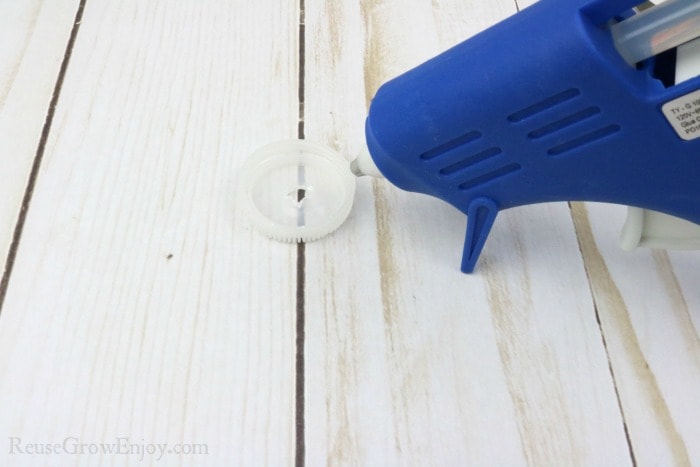 Next, hot glue the caps together so that there is a hole on both ends.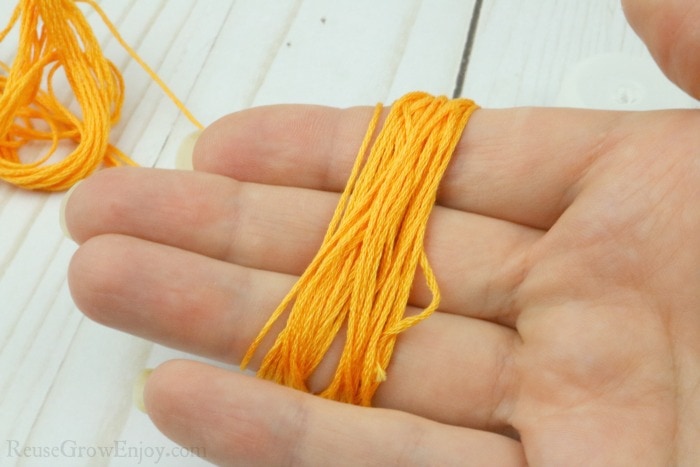 Now wrap the thread around three of your fingers 25 times.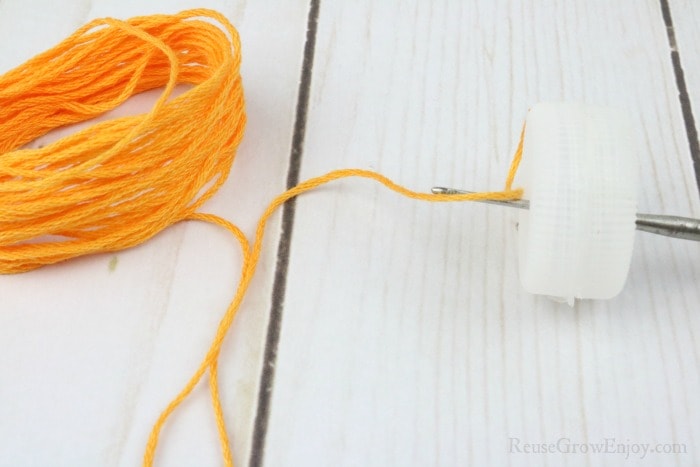 Then push the hook through the holes and pull the thread back through.


Next, tie the thread to the caps and clip off the tail end.


Wrap the thread down the side of the caps. Using the hook grab it from the other side and pull the thread through. Keep doing this to wrap the thread all the way around the caps.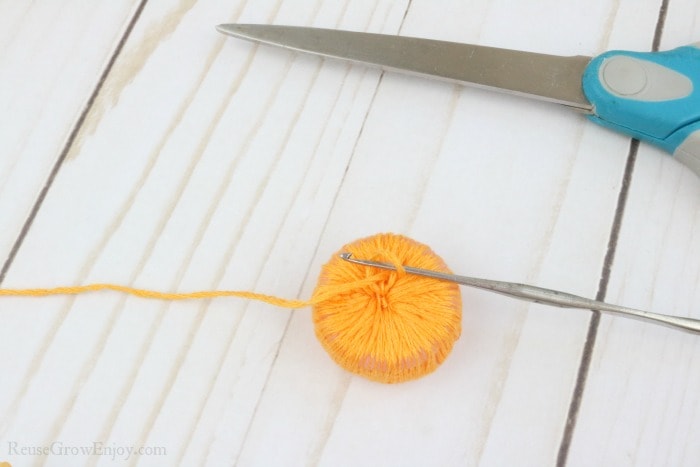 When the caps are fully covered, tie the thread off at the bottom. I used the hook to loop it under another piece to tie it. Then clip off any remaining thread.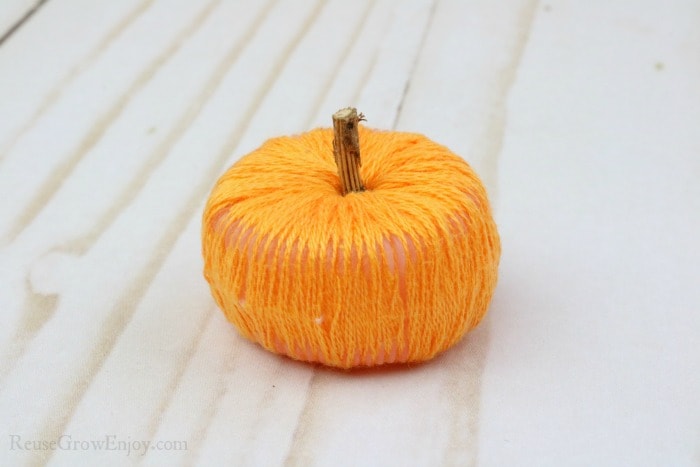 Push the twig into the center of the top of the wrapped caps. Mine fit snug, if yours is loose, you can use a dab of glue to hold in place.
You now have an adorable little Barbie pumpkin to display! You can make them in a few different sizes as well as different colors.