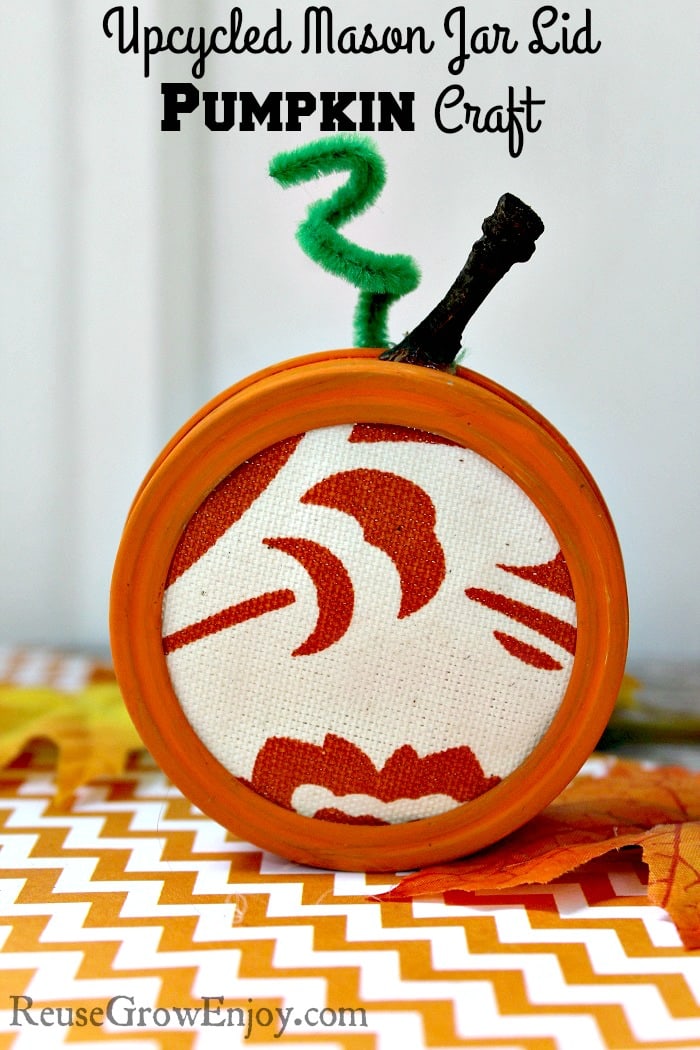 Pumpkin Craft Upcycled Mason Jar Lid
If you have been canning for a while, I am sure you know that after a while the jar rings get rusty. When they do, you no longer want to use them on your jars for canning. But don't throw them out! There are many different things you can use them for to give them a second life, such as this easy cute pumpkin craft. It is a great way to reuse those old rings and have a little touch of fall in the house too. You could hang this on the wall or sit it on a table. It will be adorable wherever you put it!
This craft is super easy that even the kiddos can help. Simply grab an old mason jar lid (or use new if you do not have an old one and want to make this). Then find some scrap fabric. Try to find something that is also a little fall looking. Now grab a glue gun and paint and you are ready to get started!
You could also use this same idea to make an apple. How cute would that be as a teacher gift??
Pumpkin Craft Supplies: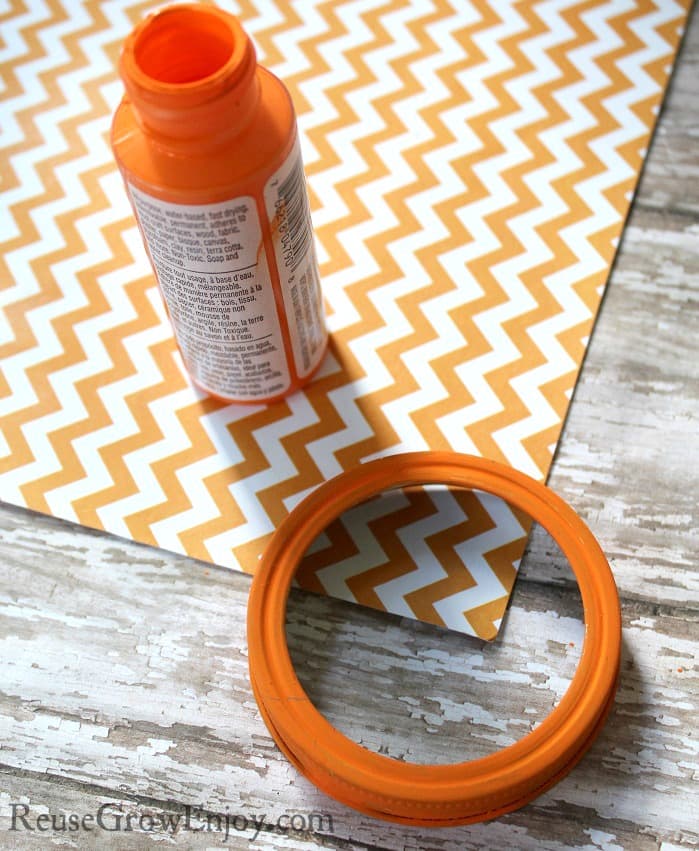 Pumpkin Craft Directions:
Apply two coats of paint around the rim of the mason jar lid. Allow to dry.
Continue by tracing the lid onto your scrap fabric. Cut out the circle. Apply some glue to the inside rim of the lid. Press the fabric circle to the inside of the rim. Allow to dry. Add some glue to the end of your twig and press it to the top of the ring. Hold in place until secure. Finish the pumpkin by adding a piece of green felt or pipe cleaner for the leaves/vines.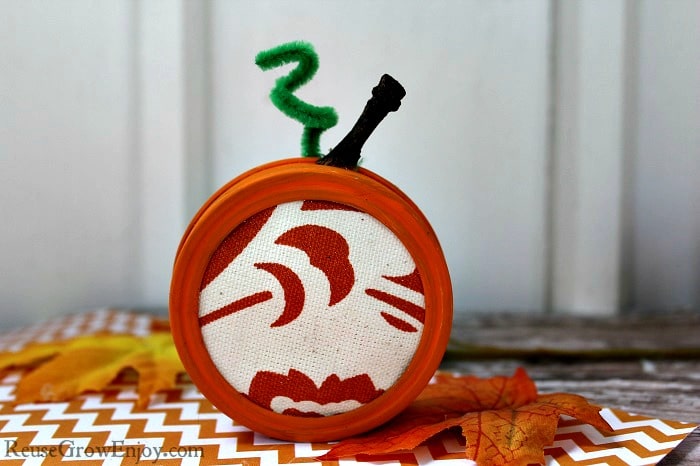 If you liked this pumpkin craft, here are a few other posts you may want to check out.