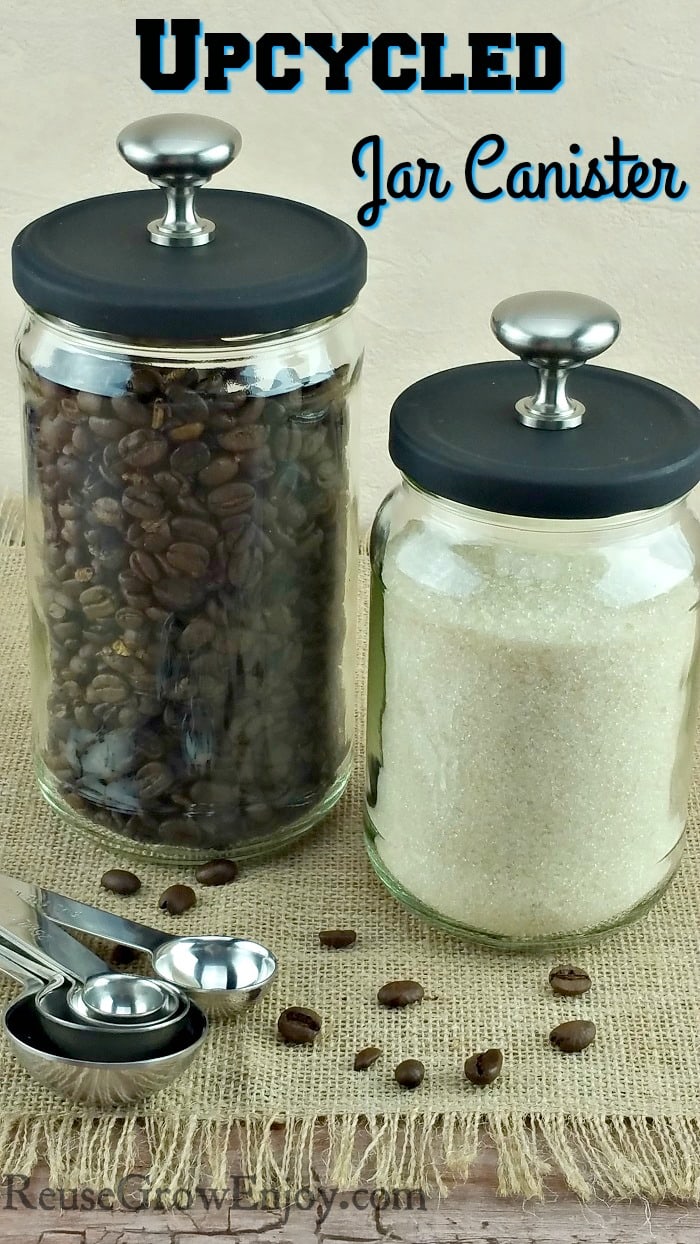 Upcycled Jar Canister
What do you do with your jars after you have finished things such a salsa, sauce or other items? Do you just toss them out? Did you know there are some wonderful ways that you can reuse them? Such as turning them into a upcycled jar canister. It is something you do not even have to be a super crafty person to do it either. It is really easy!
You only need a few things to turn a regular jar into a super cute canister to put on the counter. Works great for storing things like sugar, coffee, oats, flour and just about anything you can think of.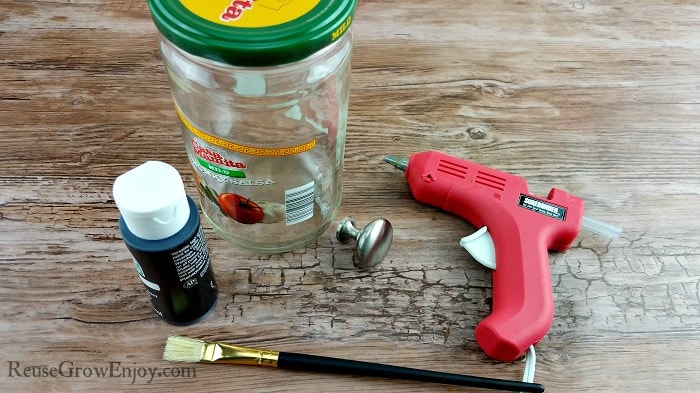 Upcycled Jar Canister Supplies:
1 Glass Jar
1 Knob (such a cabinet knob)
School Glue or Mod Podge (optional)

The first thing you need to do is give the jar a good washing. Then remove all of the labels. If you have a tough time getting all the glue off, try using some natural glue remover on it. Then you want to take the top and place it on something so that it is not flat on the table. Take your paint and cover the top and all the way around the sides. Then allow to fully dry. It took two coats for mine before the jar top was covered.
This is where the school glue or Mod Podge comes in. If you are worried about the paint slowly rubbing off, after the paint is fully dry, you can then coat it with the glue. It will dry clear and act as a sealer so the paint does not rub off. I did not put it on mine as I think a little rubbing off just makes it look aged. Plus I could always recoat it again if I changed my mind.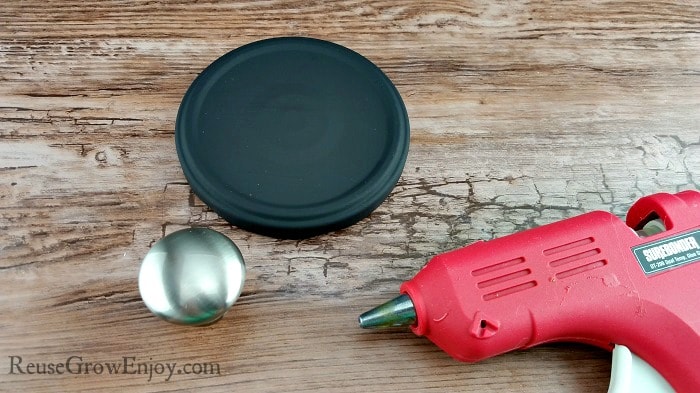 Now after the top is all coated and dried, use the hot glue to attach the knob to the center of the top. Be sure to use a good amount of glue so the knob stays in place, but not so much that is comes out the sides and you see it.
That is it! After the hot glue is dry, you can fill your new upcycled jar canister with whatever you want and place it on the counter.
If you liked this post, here are a few others you may want to check out.