Do you have an old sweater that you no longer wear or it no longer fits? Don't just toss it out! You can reuse it to make a sweater pillow!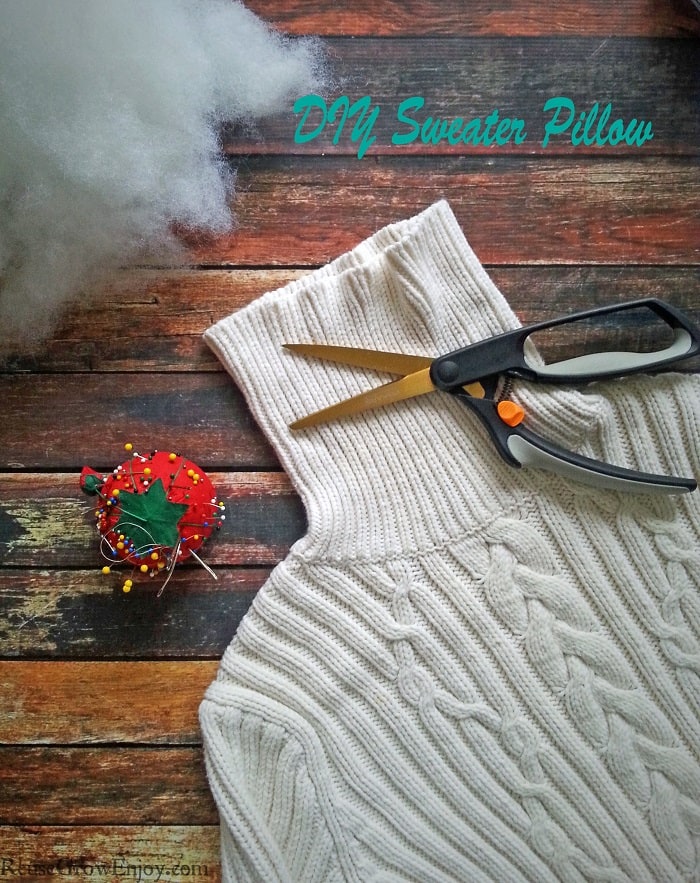 DIY Sweater Pillow
They turn out super cute and are easy to make! Plus, you can always use another pillow around the house to toss on the couch, chair, or even on the bed.
You can make a sweater pillow out of any size sweater, baby, kid, or adult. You could even do a few in different sizes so that you can have different size pillows.
While you can make a sweater pillow from any sweater, I have found that the look of one turns out better if you use a more textured sweater. So ribbed and cable knit work really well.
One other way to reuse while making this craft is to reuse pillow filling/stuffing. If you do not want to buy filling, simply use some from an old toy or pillow that is no longer used or played with.
If you like this sewing project, here are a few others to check out.
Supplies Needed:
Sweater (cable knit or ribbed work best)
Paper
Note: If you do not have a sewing machine or don't sew, you can also use no sew tape and a iron.
How To Make This Pillow:
Take your piece of paper and cut out the size of the pillow you want (be sure to add an extra inch to each side to account for your seam).
Pin the paper to your sweater and cut around it (cutting the front and back at the same time!)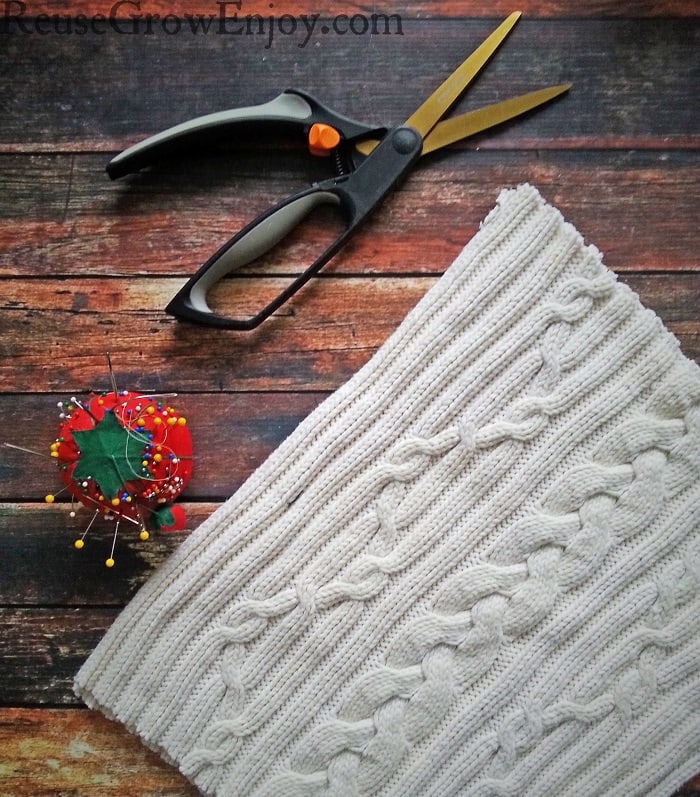 Take your pieces of the cut out sweater and turn them so the right sides of the sweater (the sides that will be shown in the end) are facing each other.
Pin along the edges and sew with a zigzag stitch at a 1/2 inch seam making sure you leave about 4 inches open.
Once you have it sewn and have the 4 inches left open, turn the sweater right side out.
Stuff your pillow with your filling. Fill it as tight/firm as you want your pillow to be.
Now turn your 4-inch opening so the raw edges are inwards, pin, and sew shut.
Voila, you now have a sweater pillow!