Feeling a little crafty and looking for an easy sewing project? I will show you step by step how to make these homemade coasters. They are that farm-style look too made from buffalo plaid flannel.
Homemade Coasters – Buffalo Plaid Flannel
If you are wanting to make these homemade coasters and don't have a sewing machine, they could be stitched by hand. It just takes a little longer and not as professional looking but will get the job done.
While this one is made using buffalo plaid flannel to get that farm-style look, you can make it with the color or print of your choice.
If you want to make a matching table runner you can. Simply follow the same steps but just cut the fabric to the length of your table and to the width you want.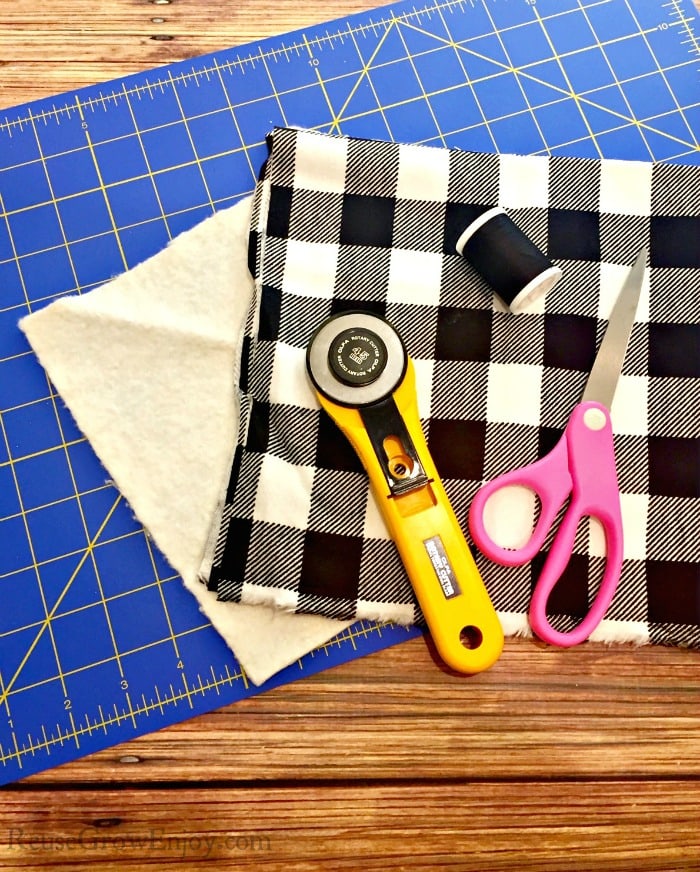 Supplies Needed:
Batting
Scissors (or fabric cutter)
Flannel Fabric (used black buffalo plaid)
Ruler
Cutting Mat
Directions:
Start by cutting two 5-inch x 5-inch squares from the flannel fabric and one 5-inch x 5-inch square from the batting. You can do that with either scissors or a roller cutter.
Next, place the flannel fabric together with print sides facing towards each other, and the batting on top and pin them together.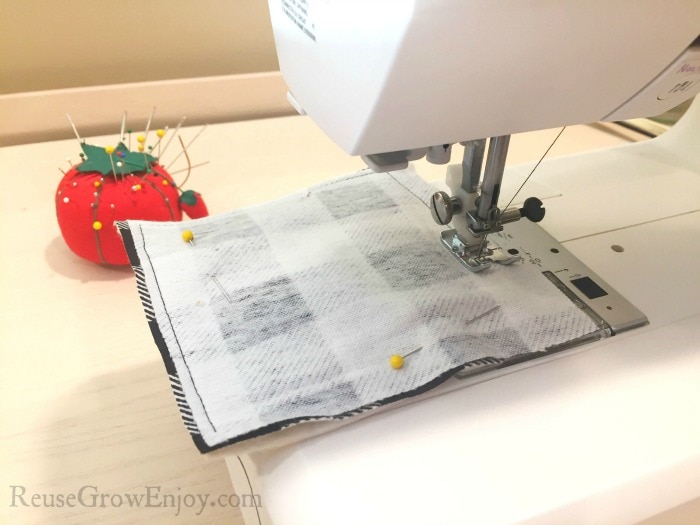 Sew a 1/4 inch straight stitch around the edge leaving one side open to be able to flip right side out.
Then turn it inside right through that open side. Then turn the raw edges in on the unsewn edge and sew 1/4 inch all around the coaster for a finished look. We used a zigzag stitch for the finished stitch around.
Another great thing about coasters like these is they are not only great to make for your own home, they make great gifts too. You can stack and tie a bow around them and give as a gift. Or add them to a gift basket with maybe a new mug and some coffee or fresh tea. Just get a little creative.
If you liked this easy sewing project, here are a few others to try.