You or your kids ever have a dress you love but no longer fits properly? No need to toss it out when you can simply do a dress upcycle into a skirt. This is also a great way to reuse thrift store or yard sale finds!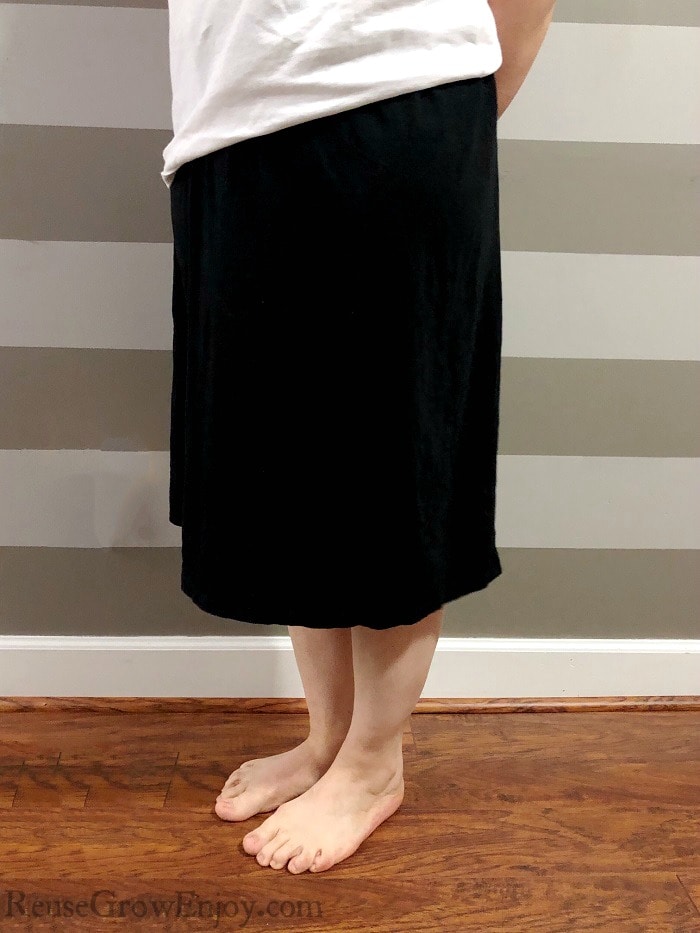 DIY Dress Upcycle Into A Skirt
Some times when you wash and dry a dress many times they can shrink over time and may become too short to be worn as a dress anymore. Or you may have kids that have just gotten taller and outgrown it. Either way, there is no need to toss the dress out when this happens. You can do a simple DIY dress upcycle into a skirt.
This can also be down with some shirts as well. Or even paring dress with jeans as we did with these Upcycled Jeans And Sundress Into Skirt.
When you get a little creative, there are so many different ways you can reuse clothing other than just to hand them down.
However, that is always a great option too. If you are not the DIY type person and have items that you can no longer use, think about donating them to a shelter or to a store like Goodwill.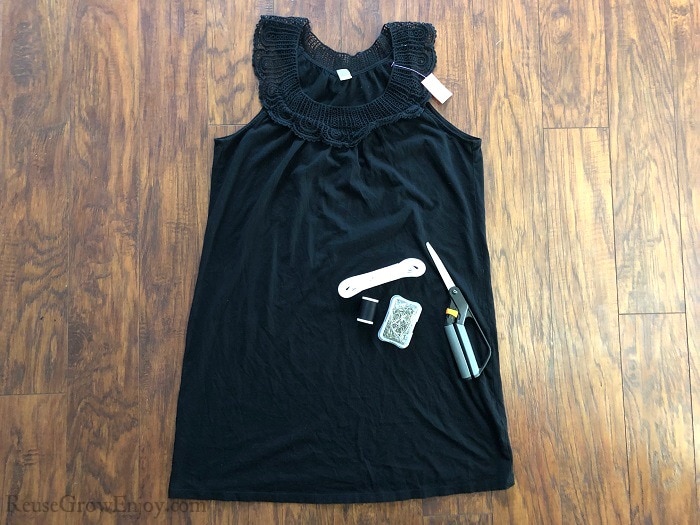 Dress Upcycle Supplies Needed:
Old dress or one from a yard sale or thrift store
3/4" non-roll elastic (long enough to fit around your waist)
Fabric scissors
Sewing machine
Matching thread (match the color of the dress)
Saftey Pin
Directions:
The first thing you need to do is lay your dress out flat. Make sure the bottom lines up all the way across so the front lines up with the back. You can put a few pins in to be sure it stays together if you want.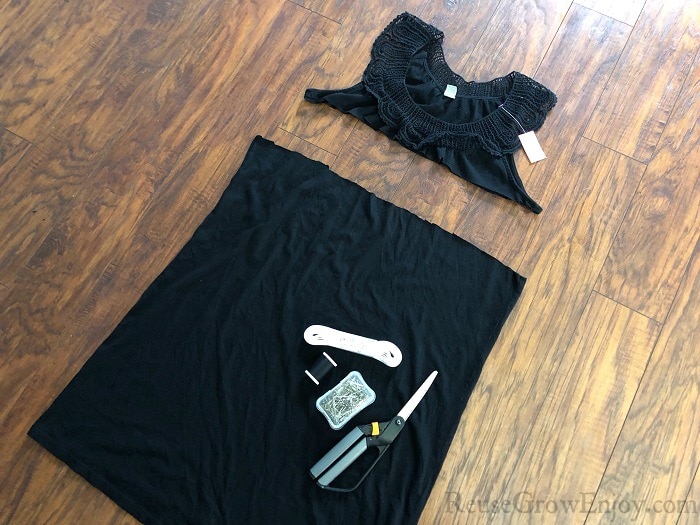 Next, carefully cut under the chest of the dress. You want to cut right under the armpits and make sure you keep it straight across.
Then measure a piece of elastic around your waist or for the size of whoever will wear it. You want it to be slightly snug where you want your dress to sit.
Now, turn the dress inside out and fold the top over two times. You only want the first fold over to be about a 1/2" inch fold. Then fold again, this time a 1" fold. Then pin in place all the way around.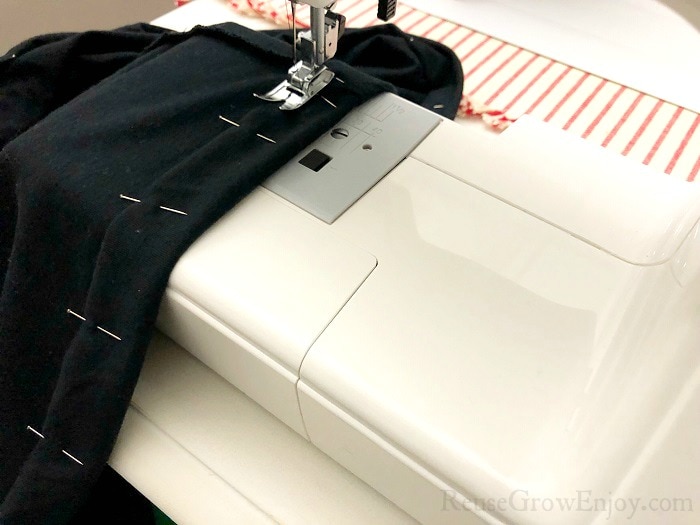 Slowly sew in place about a 1/4" inch from the bottom of the fold. You can either leave the pins in and remove later or remove as you go.
Be sure to leave a 1.5" inch opening from start to finish. You will need that opening to insert elastic with a safety pin.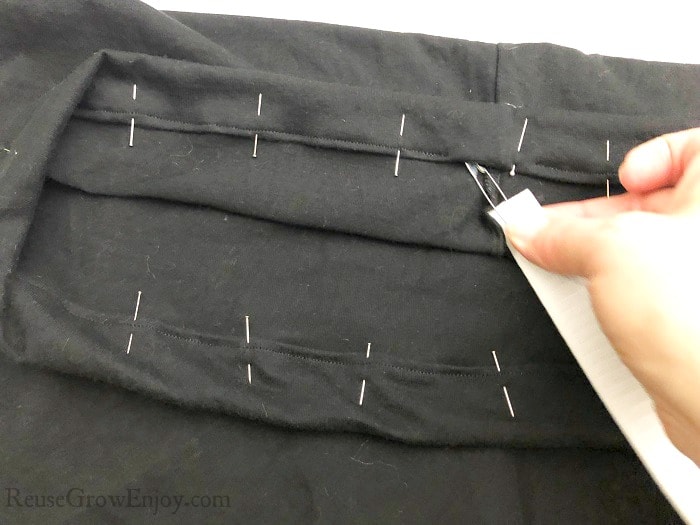 Next, you want to stick a safety pin onto one end of your measured elastic. Push the safety pin with elastic in the opening moving along until the safety pin comes out the other end.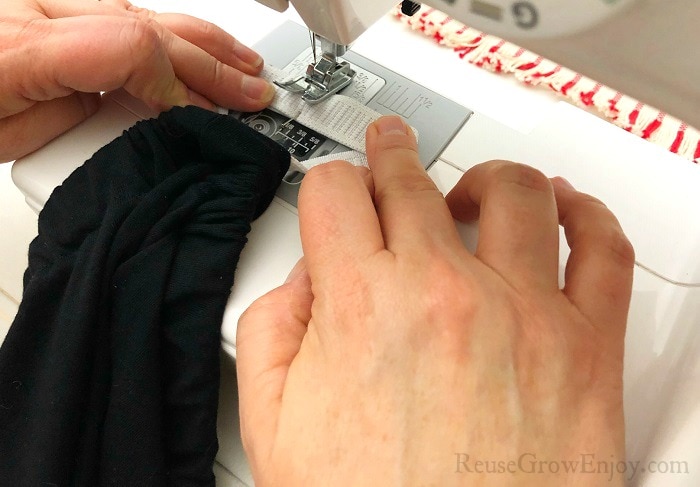 Hold both sides of elastic together overlapping them slightly and sew elastic back and forth about four times to join the ends together.
Cut the threads and then stretch elastic band a few times until it is not bunched up.
Then simply make sure the skirt fits properly. If so, then you can sew the 1.5" inch seam closed.
That is it! You now have a lovely new skirt made from a dress upcycle. There are so many ways to upcycle and reuse clothing in different ways when they are no longer able to be used for their original use.
Do you have a favorite way you like to upcycle/reuse clothing?
Here are a few other ways to reuse clothing items.