Ever wondered if there was a way to reuse bib overalls after they no longer fit or are worn out? Learn how to turn bib overalls into a bag with this simple no-sew tip!


Bib Overalls Reused Into Bag
Nothing like a good pair of bib overalls, right!? What do you do with them when that good pair gets too worn out to wear anymore? If it is just the knees that get worn out or get holes in them, you could always cut them off and turn them into bib overalls shorts.
But what do you do with them after they no longer fit and there is no one else in the family to pass them down to? I have a cute idea for you to try! You can make them into a super cute bag/purse!
You can make it from any size overalls, however, for a bag that you want to carry around with you, it works best with baby and toddler sizes. If using a larger pair, it would work great for a weekend bag or something like that. Because the adult size bibs make more of large tote size.
Believe it or not, these are actually really simple to make! You can do it by sewing if you are someone that sews or you can make it with iron-on no-sew adhesive tape
.
These bags are so cute to keep for yourself, give as gifts or you could even sell them at craft fairs or on places like Etsy!
Bib Overalls Bag Supplies:
1 Pair Bib Overalls (Baby or Toddler Work Best)
Scissor
No Sew Adhesive Tape (Or Needle And Thread)
Iron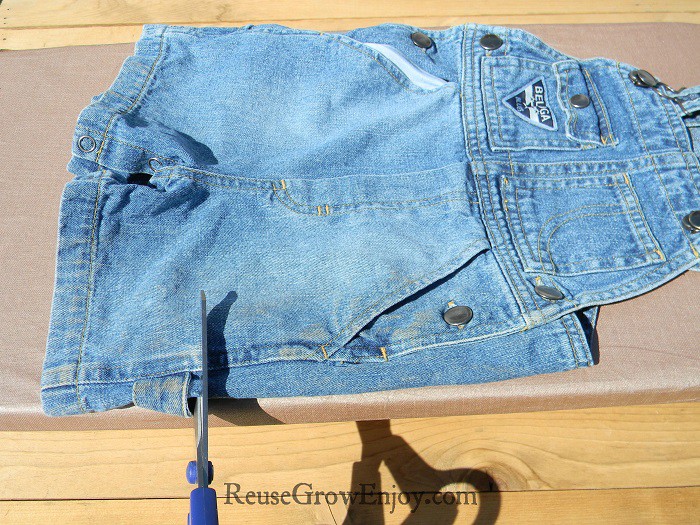 First off, you want to start with a clean and dry pair of bib overalls. Then lay them flat on a hard surface and using the scissors, cut off the bottoms of the overalls.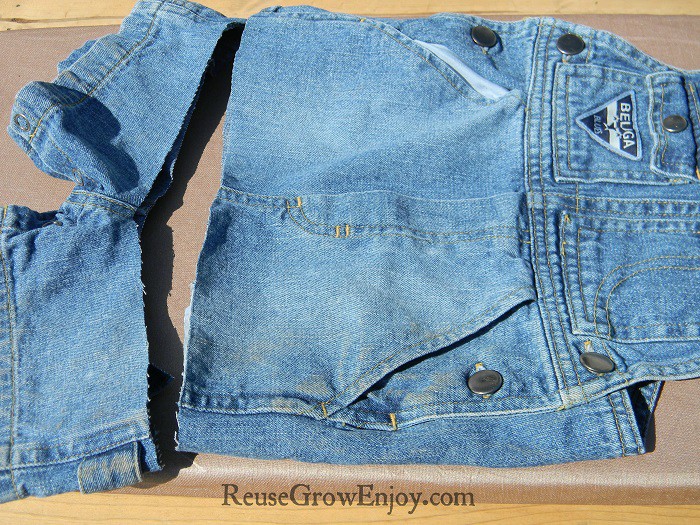 When cutting the bottoms off, you want to cut just above where the legs start. That would be right above the crotch area as we need a fully open bottom and not have it split into two parts.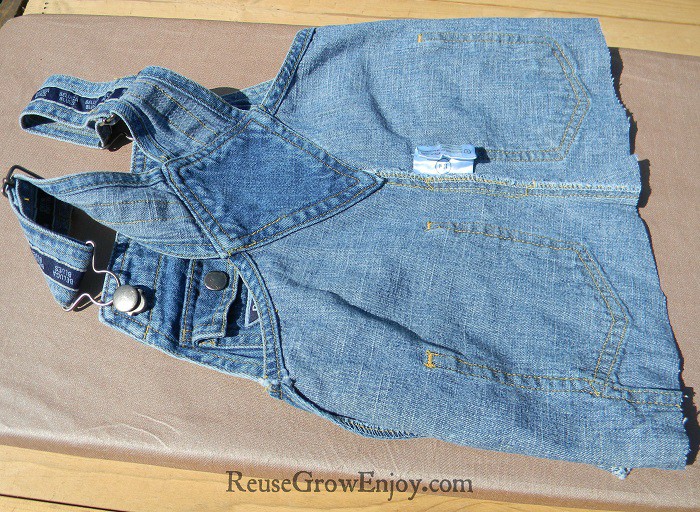 After you have the bottom part cut off, you want to turn them inside out. This is where you can either sew it or use the tape. If sewing, do a stitch all the way across the bottom to close the open end where you just cute off. Just
Just know that jeans are heavy material so you will need a heavy duty needle to work with.
Attaching No-Sew Tape: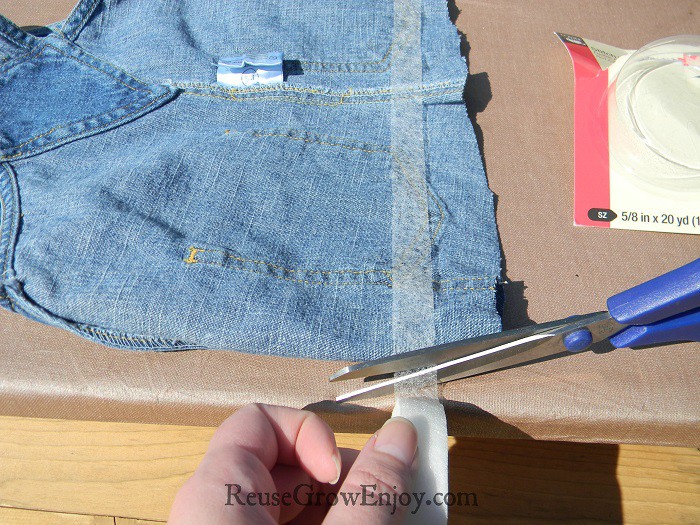 If you are someone that can not sew, no worries as this can also be made without even needing a needle. To do that cut a strip of no-sew tape that is the length of the bottom opening.
You want to make sure it reaches all the way across and not leave a small gap. If you leave a gap, you will have a spot in your bag where things will fall out.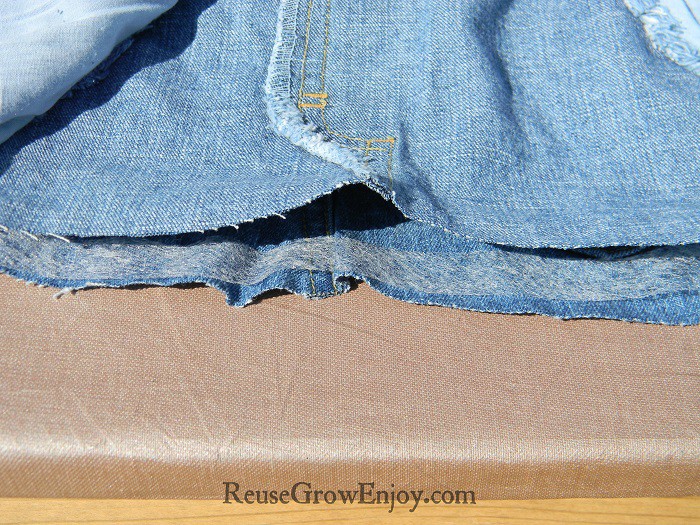 After you have the tape cut, place it in between the two flaps. That means you will be placing the tape on the sides what would normally be on the outside.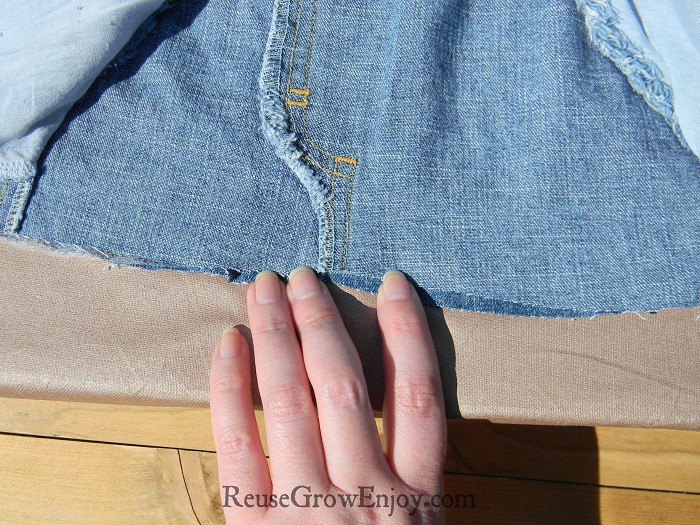 Next, you want to carefully hold them together with one hand so that the tape stays between the two sides of the fabric.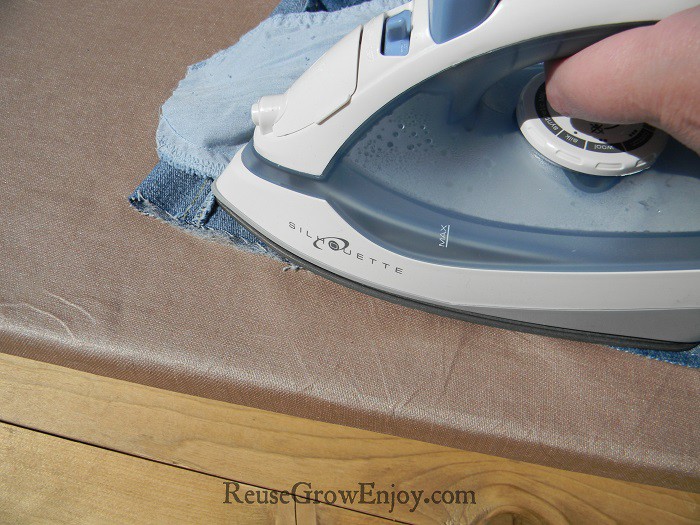 Then take your heated iron and run it across the inside-out side a few times. This will make the tape adhere to each side. After you are sure it is fully adhered (normally 2 – 3 minutes), turn them back right side out.
Make sure both straps and buttoned before carrying the bag around.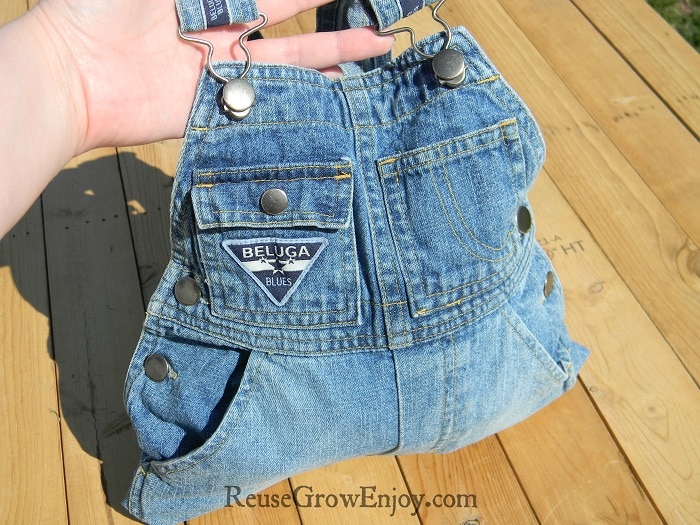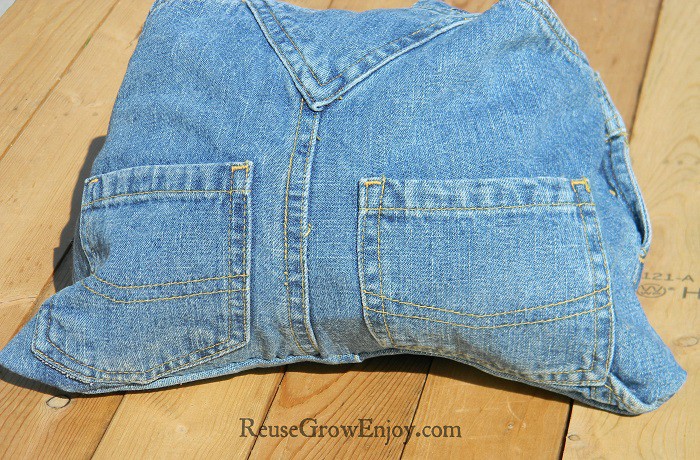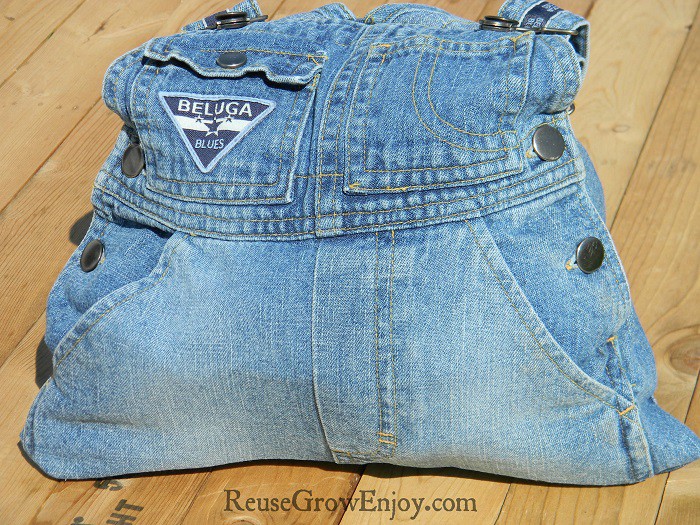 That is it! You just made a bib overalls reused into a bag. Such a simple and cute idea! Now start saving those overalls so that you can make more bags. I often even find them at yard sales for super cheap too!
Things To Note:
There are a few things to note when making bib overalls into a bag. I touched on a few above but just wanted to make sure I pointed them out here.
First, while I made this bag using jean overalls, it can be made from any overalls. Such as cotton, corduroy and so on. So you could have a few different looks or prints if you wanted to make a few of them.
Another thing to know is while the no-sew tape holds up for a long time, it is not as long as it would if it was sewn together. Sewing is always best "if" it is something you can do. But I have had my bag for years now and it still in good shape.
If you run into issues with the buckles to the straps coming unhooked, you can fix with wire or string. Just wrap a small piece right over the button and tie it off. That will keep it from sliding out of the hook.
Looking for more craft ideas? Here are a few to check out.