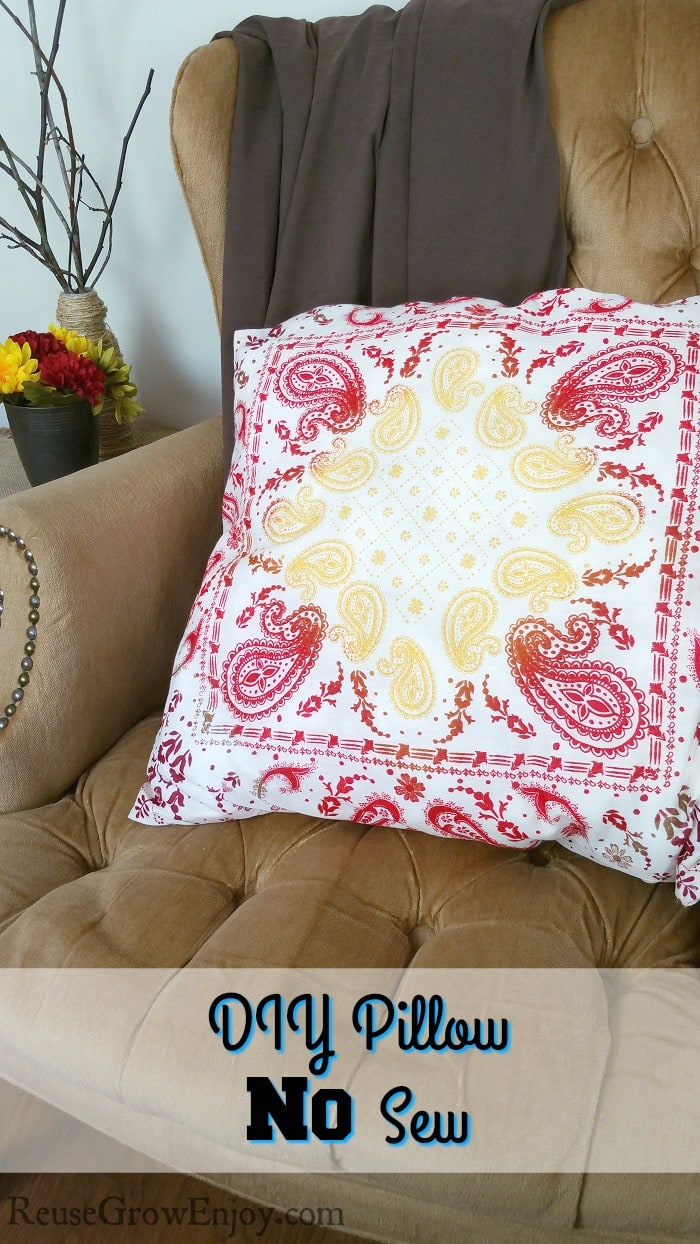 DIY Pillow
Are you someone who loves throw pillows? They add that little extra special touch to a room, don't they? Sometimes they can be a little pricey to buy. If you are looking for a lower priced option, check out this DIY pillow.
This DIY pillow is pretty easy make. You do not even need sewing skills to do it!
You can make this DIY pillow from any scrap fabric you have on hand or from two bandanas like I did. Don't have any on hand? No worries, you can grab bandanas for $1 or less at places like Walmart or Amazon.
As for the stuffing, you can buy new or use from an old pillow that needs a facelift. Another great tip to keep in mind for stuffing is old toys. If you do not have old pillows you want to redo, do the kids have any old toys that are ripped or no longer played with? Simply pull the stuffing out and use it!
Who is ready to get started making your DIY pillow?? Let's do this!
Supplies:
Directions:
Starting by ironing your fabric you you are going to use so that it is nice and smooth.
Next, lay one piece of the fabric or bandana on the iron board face up.
Now, cut a piece of no-sew tape that is the length of each side. Lay the tape around the edges. Then on one piece of the tape, cut about three inches of it off and set it aside.
Next, lay the other piece of fabric of bandana on top of the first. Be sure to lay this one face down. You need to have both pieces of fabric with the bright sides against the no sew tape.
Using the iron, run it over each side slowly. Go back and forth a few times to be sure the tape adheres to the fabric.
Now, at the two-inch spot that we cut the tape from, use this area to turn it inside right.
Using that same hole, slowly add the stuffing into the pillow. You want to fill it so that it is plump but not so full that you can't close the hole.You may need to shake it or push it into the corners with your arm so that the stuffing is in every corner.
Now that you have it stuffed, it is time to close your DIY pillow. Carefully fold the fabric at the hole in slightly so that it is like the rest of the pillow. Place the two-inch piece of tape that you set aside into the hole. Then run the iron over it to seal it up.
That is it! You now have a wonderful cute new DIY pillow!
If you liked this craft, here are a few others to check out.