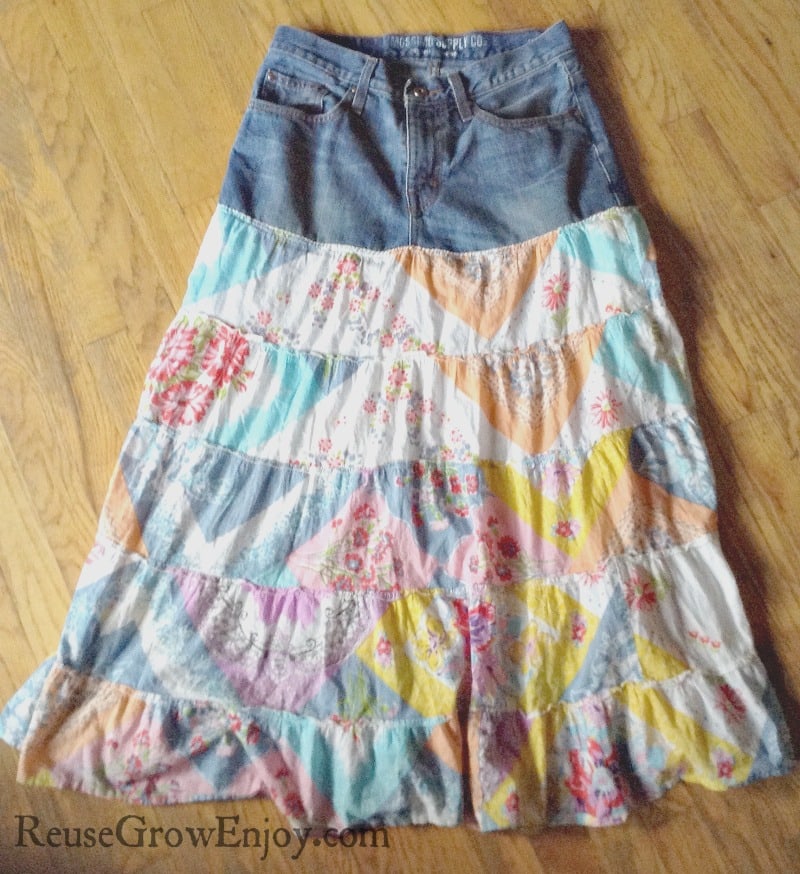 Upcycled Jeans And Sundress Into Skirt
If you have kids, I am sure you know how fast they grow out of their clothing. But there are ways you can get the most out of them. I mean you did pay for it, why not make it last as long as you can? I am going to show you an idea for upcycled jeans.
First way (and this one everyone knows) is when they become too short and still fit is to cut them off into shorts. As you can see in the picture we have already done that.
But what happens when the waist still fits but the butt area and others do not? Well, let's check out another idea for upcycled jeans.
In this case, we also have a sundress that the top area no longer fits. So we put them together! This is pretty easy to do too.
So let's get started.
Upcycled Jeans Skirt Supplies: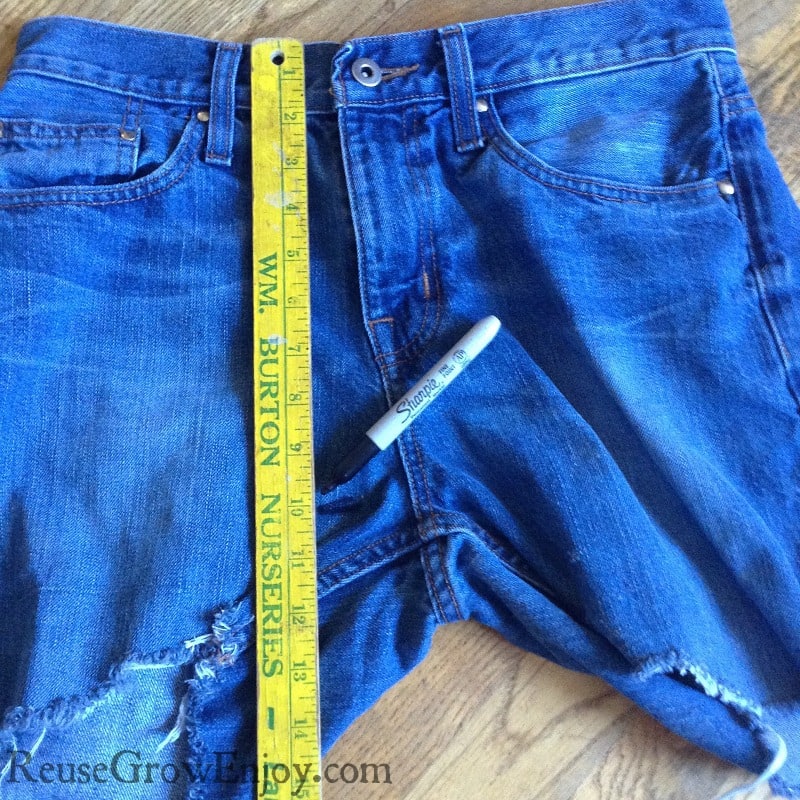 First, you want to mark the jeans just above where it splits into legs. For this pair, it was right about 10 inches down from the top of the waistline.
After you have marked, you can then cut them off. You should not have one open piece. No splitting into leg areas.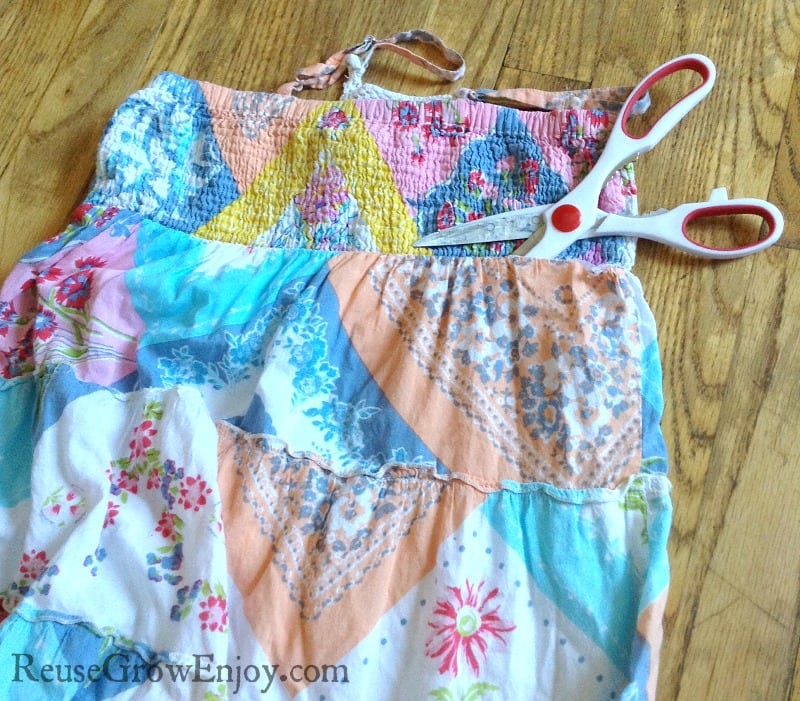 Now, we need to cut the dress down. With this one, we cut just under the tight gathered area. If you are using a skirt, you can cut just below the waist.
Then you want to turn the skirt inside out. Place it over the bottom the jeans. You want both cut edges over each other.
Now using your needle and thread, start doing a whip stich all the way around. If the skirt part is much larger than the jeans, do little gathering and sewing as you go. Just try to make it as even all the way around as you can.
You don't want to end up with one large gather area and the other side have nothing. If you want to be sure this will hold. You can go around a second time. Then when done, tie your thread off and cut it. That is it!
If you liked this upcycle, here are a few others to check out.