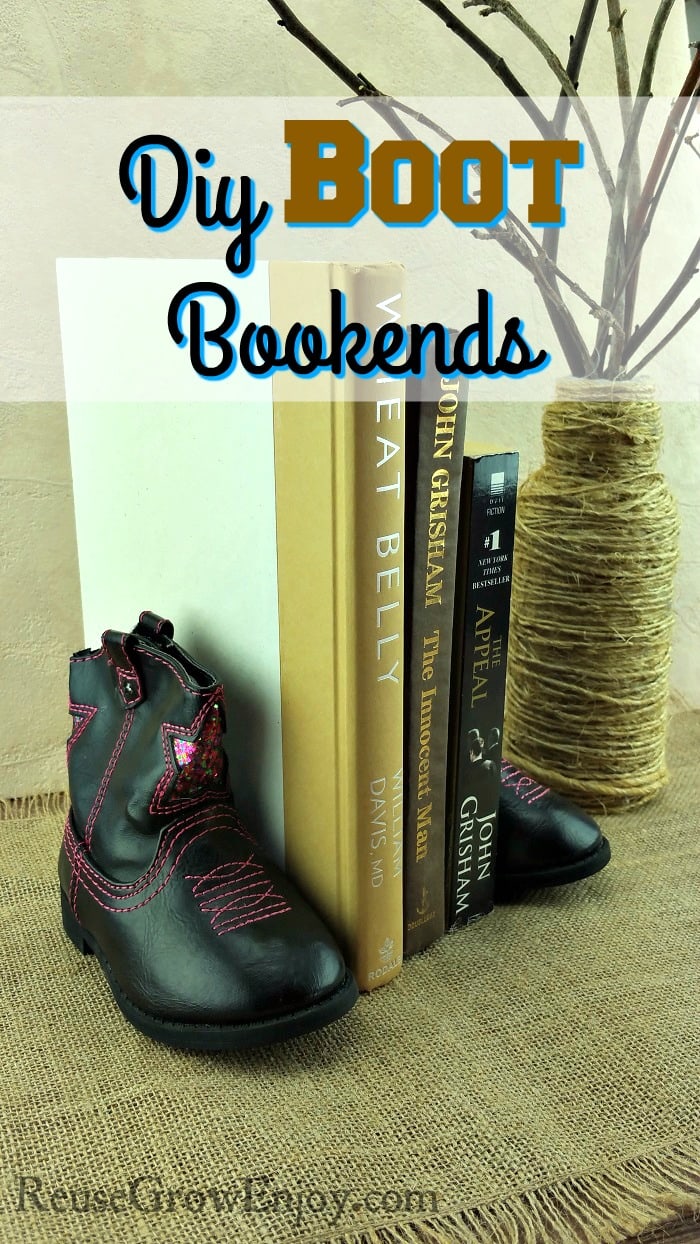 Diy Bookends Made From Upcycled Kids Boots
Have you ever thought about making your own DIY bookends? There are so many ways that you can make a set of DIY bookends, options are really just about limitless.
Not only can you make them to be functional, they can serve as decor too. So instead of spending money on store-bought bookends, how about giving this DIY bookends tutorial a try.
These are super easy to make. Even if you are not a crafty person, you will still be able to make these.
I made my DIY bookends from upcycled kids boots. While these could be done with large boots or shoes, I felt this small toddler size boots worked best.
Plus, I just love the look of these adorable little cowgirl boots!
A few things to note when selecting your shoe or boot. The larger the shoe, the more you will need to fill. Also the larger it is, the more space on the shelf it will take.
You will also need to be sure to have a type of shoe or boot that has a high bendable top to it. This is because you will need to be able to close it to hold the weights in.
Like This DIY?
If you like post ideas like this, be sure to subscribe to get my emails so you get more ideas like this. Plus I am also offering a free printable gift box as a thank you for signing up! Simply enter your email in the box below.
Ok, enough chit chat, who is ready to make some DIY bookends?
DIY Bookends Supplies: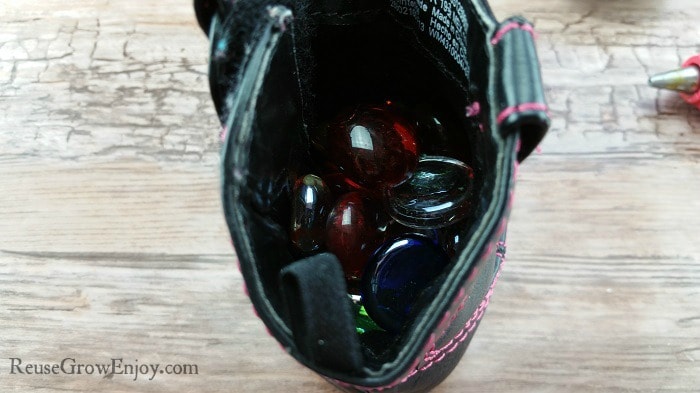 Directions:
First thing you want to do is give the boots a good wipe down. Remember to wipe the bottoms too as they will be sitting on your shelf or table.
Next, you want to fill the boots about 3/4 the way with glass gems or rocks. I used gems as I had them on hand from a yard sale item I had snagged.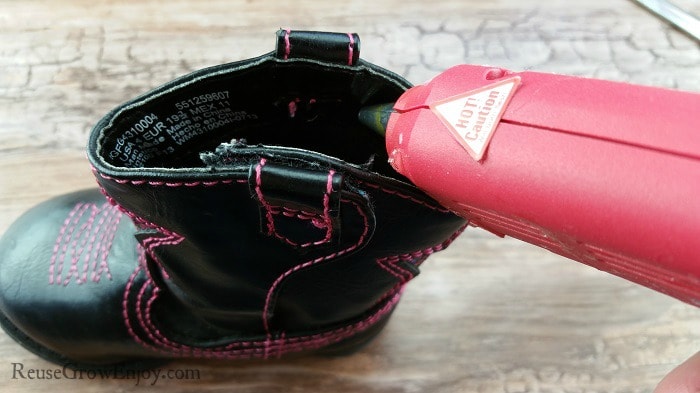 Now you want to grab the hot glue gun and put a good amount of glue on the inside of the boot around the top.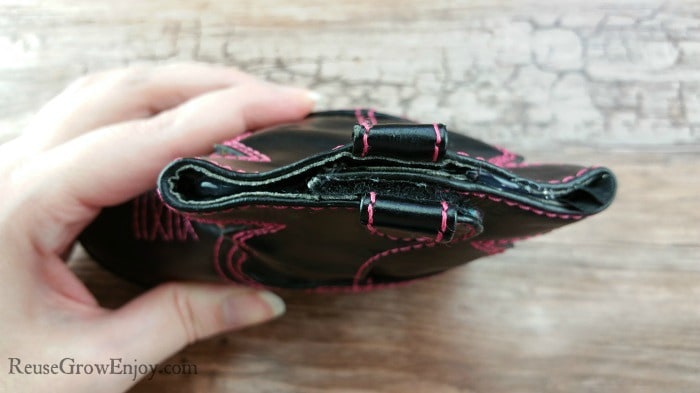 Then, pinch the top of the boot together and hold for a minute or so to allow the glue to dry. The only reason we are gluing them closed is because if the boot does get knocked over the gems or rocks do not go everywhere. Learned that lesson the hard way, lol.
Now simply place them on a table or shelf and put some books between them. Easy and cute, right?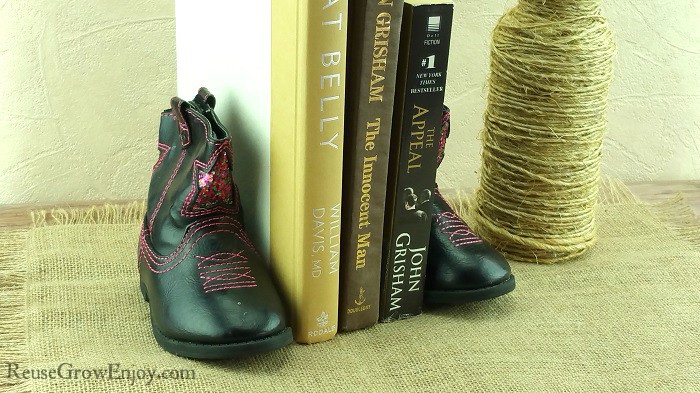 If you liked this craft for DIY bookends, here are a few others you may want to check out.