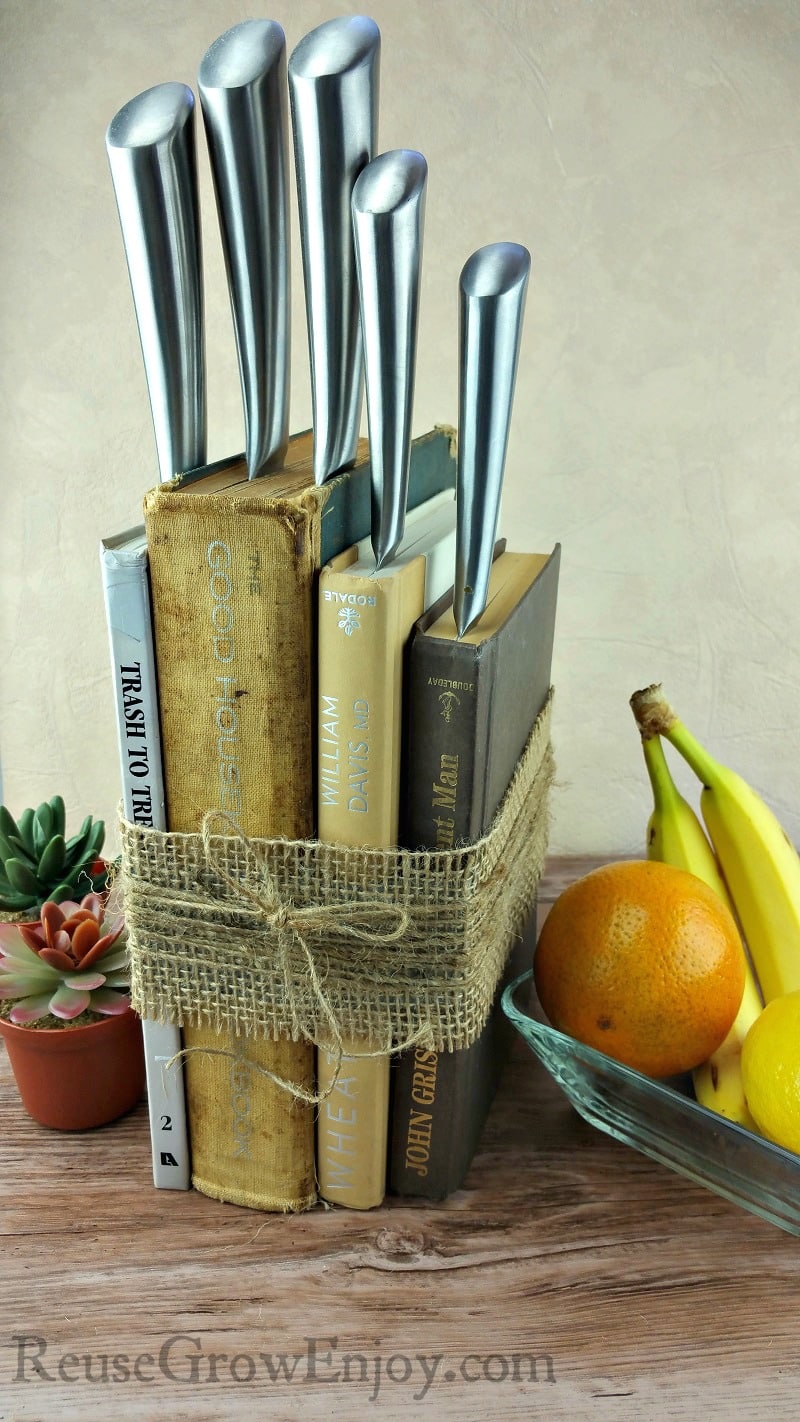 DIY Knife Holder Made From Upcycled Books
Do you have a bunch of books kicking around that you will not read again? Or maybe you are headed to a thrift store or yard sale? If that sounds like you, I have a super easy craft for you. It is a DIY knife holder made from upcycled books!
Not only is this super functional, it looks really cute in the kitchen! Plus one of the things I think I love most about this craft is that anyone can make it!
I mean even if you are not normally a crafty person, you can handle this one! Ready to get started?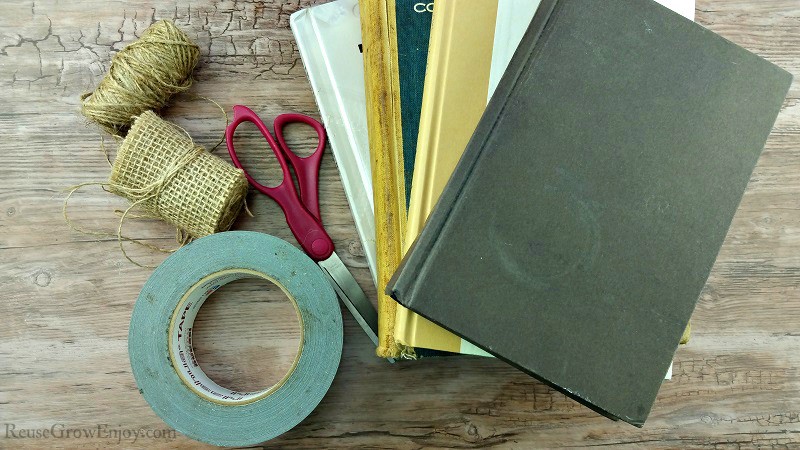 Knife Holder Supplies:
4 to 5 books depending on thickness. (try to get the around the size sizes)
Wide Tape (I used Duck Tape)
Scissors
Wide Burlap Ribbon (you want it to be slightly wider than the tape you use)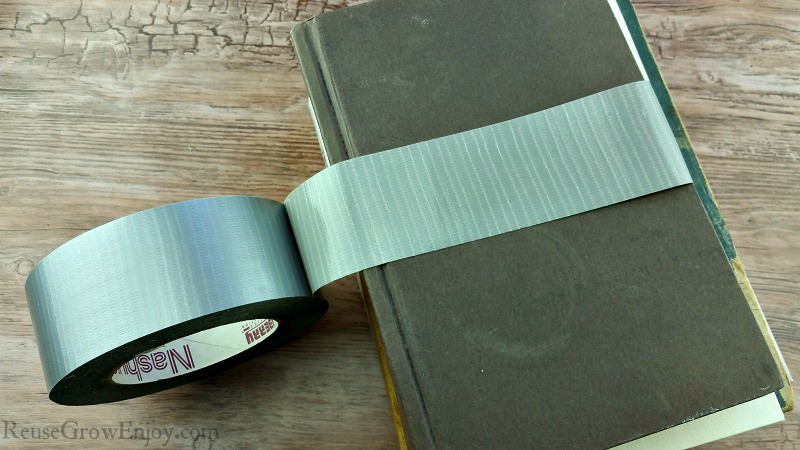 Directions:
First thing you want to do to make your knife holder is to tape the books. But we are going to do this with the sticky side of the tape out and not touching the books.
To start it, I did let the start of the tape go on the inside of the first book.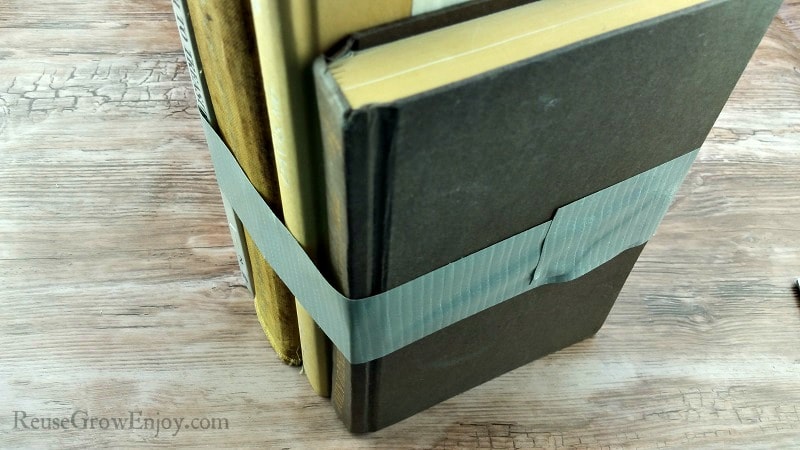 Then just wrap all the way around until the tape overlaps. Use your scissors to cut the tape from the roll.
Few things to note when taping is you want to try and keep all the fronts of the books even with each other. Also, try and keep the tape about middle way down the books.
Next, you want to cut a piece of your burlap ribbon that will wrap all the way around your books. Then start it at the back by sticking it on the tape. Wrap it all the way around sticking it to the tape as you go until you are back where you started.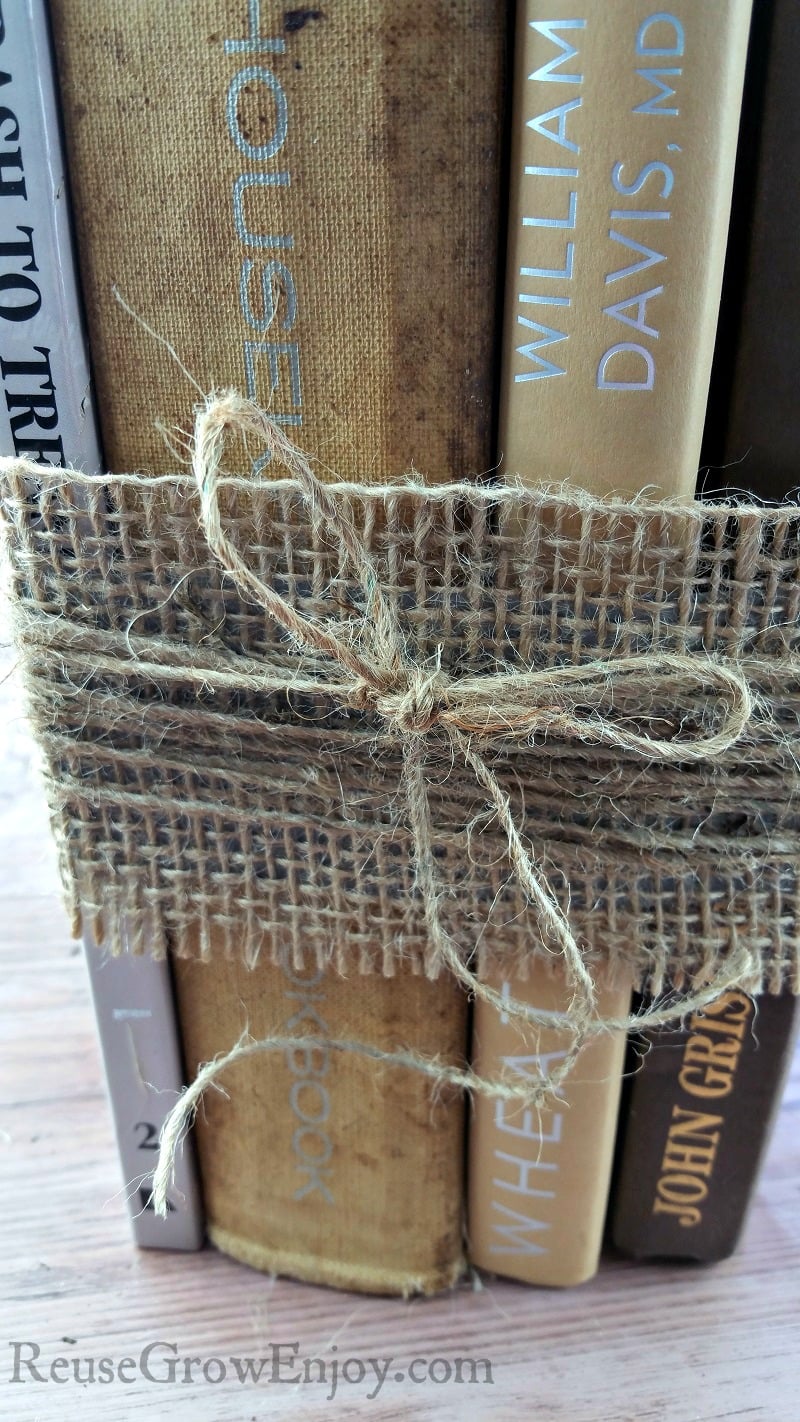 Time to add some twine to make it cute. Tie the twine at the front of the books. Then wrap it around them 6 to 8 times. Finish with a bow and you are all done!
Now simply put it in your kitchen and place your knives in it.
Just be careful when moving it as the books could slide out when lifted. If you are worried about that and will never use the books for reading again, you can start off by using some hot glue to attach the books to each other before you start. Then when lifted, they will not slide out. I, however, wanted the option to still read the book again if I wanted too.
If you liked this DIY, here are a few others to check out.