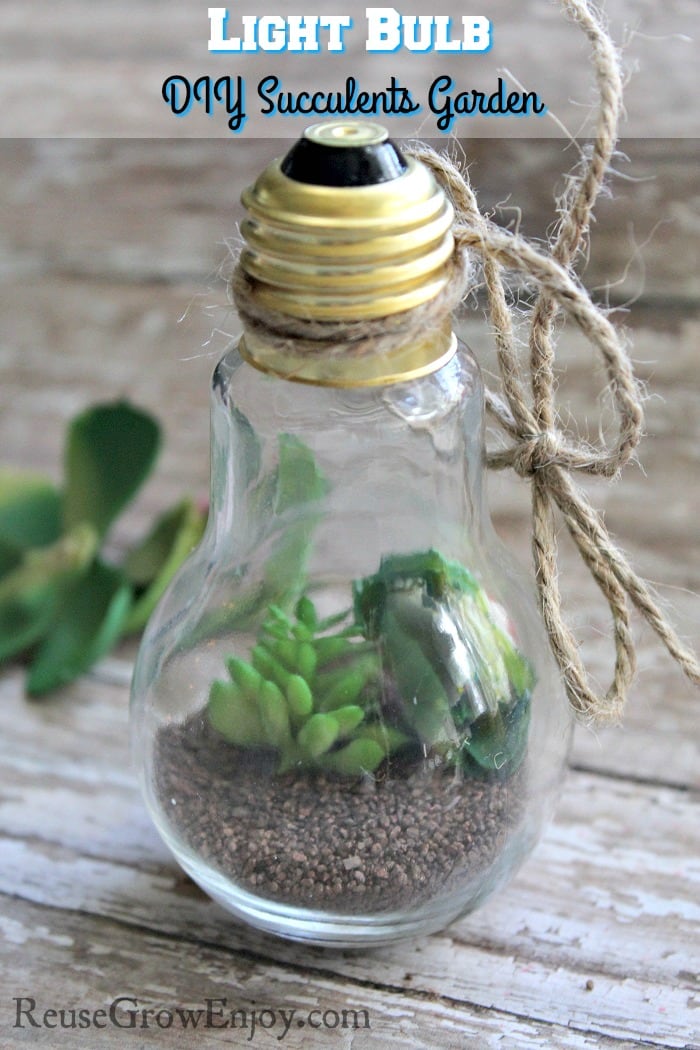 Mini Light Bulb DIY Succulents Garden
If you like craft projects, I have just the one for you to try. It is for a mini light bulb DIY succulents garden.
With this craft, you have a few different options. First off, you can choose to use faux succulents or real ones. Both look really nice. But with the real, you will need to water and take care of it.
Normally I would choose to go for the real as I really do love my plants. But it is also nice to have a few things in the house you don't have to worry about taking care of lol. So this one was made using faux succulents.
The other choice you have is to reuse an old bulb you have that may no longer work or to use a bulb vase. This is a great way to reuse old bulbs, but you do have to be super careful if doing so. You will have to work with broken glass if you reuse one.
For this light bulb DIY, we used a Light Bulb Vase. It has a screw on top that can be removed with ease. They can be found in craft stores, on Amazon or if you are lucky, you may even find in a thrift store!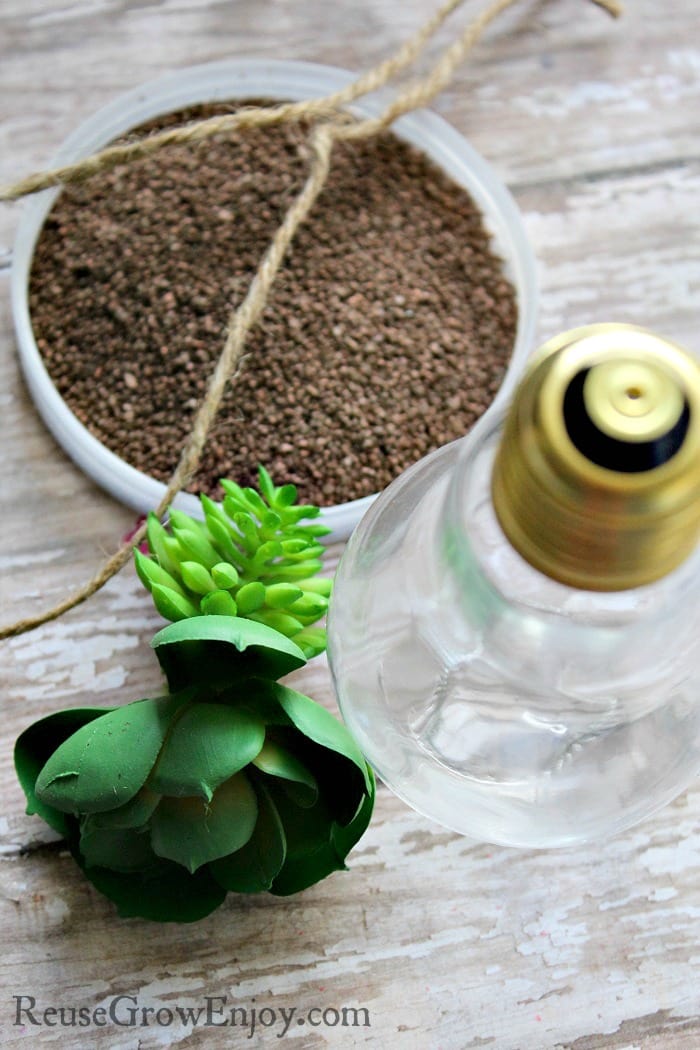 Light Bulb DIY Supplies:
Directions:
Begin by adding your crafting soil to the inside of the light bulb vase. To do this the top should easily screw off. (if reusing a regular old light bulb, see note below on how to remove the top.) You can carefully pour the gravel in or use a funnel to help usher it in safely.
Now fill the vase as far as you wish. We added about 1 inch of gravel.
Cut back the stems on your faux succulents to help drop them in easier. You may also have to trim the foliage on the succulents if the fit is tight.
Next, you want to press the succulents into the opening of the light bulb vase. We used a pencil to help push them through the hole so they dropped down to the bottom of the vase.
Place the lid back on the vase. Add ribbon or twine for embellishment or even to create a hanger for the piece.
Your mini light bulb DIY succulents garden is now ready to be displayed.
Directions For Using Real Bulb:
First off, if you are going to be using a real bulb be sure to use caution. I would say it is better to do it in a garage or shop. But down a metal pan or something to catch tiny glass pieces.
Clear glass bulbs work best. You can use the white but they are a really big pain in the butt to clean.
You will need a pair of needle nose pliers and some safety goggles.
First, hold your bulb by the metal ring that would normally screw in. Next, take the pliers and peel off the shiny metal tab at the very tip of the bulb.
After you have that off, take the pliers and carefully chip way the black glass. It is glass and it is super sharp so be careful!
Now that the black glass is removed, you need to remove the filament. You can do this with the pliers. Pinch the glass that is around the filament with the tip of your pliers. After it breaks you can then pull out the filament.
Then you just need to tip the bulb over so that any little glass pieces fall out. You may also want to rinse with a little water to be sure they are all out.
Like this craft idea? Here are a few others to check out.