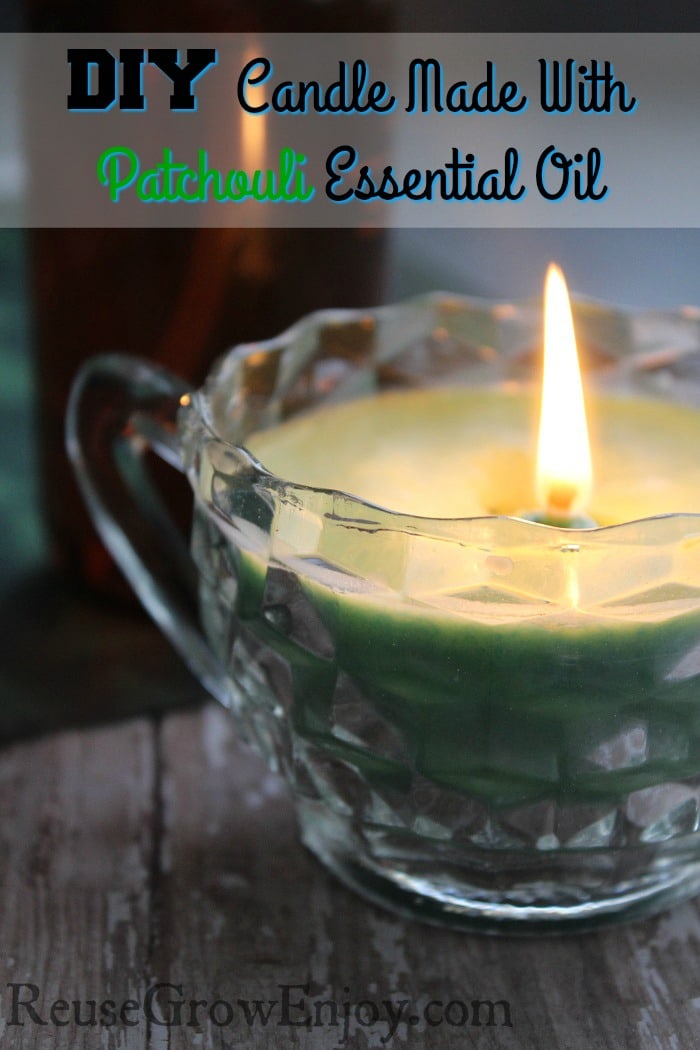 DIY Candle Made With Patchouli Essential Oil
Have you been wanting to try your hand at DIY candle making? It is easier than one might think! Plus, when you make it yourself, you can control what it is made of and how strong the scent is.
This candle can be made with soy or beeswax. You can choose what works best for you. If you are unsure about what wax to select, you can check out my post on Soy Candles vs. Beeswax Candles.
This DIY candle is made using patchouli essential oil but can be made with whatever is your favorite essential oil scent.
This candle also uses a colored crayon. That is simply to give it color so that it is pretty to look at. If you want to leave it out, it will not change the candle at all other then the color.
Plus, you could always just put it in a really pretty glass container and you would never really know it did not have color.
Well, unless you looked right down at it I guess you would know then.
Ok, ready to get started? Let's do this!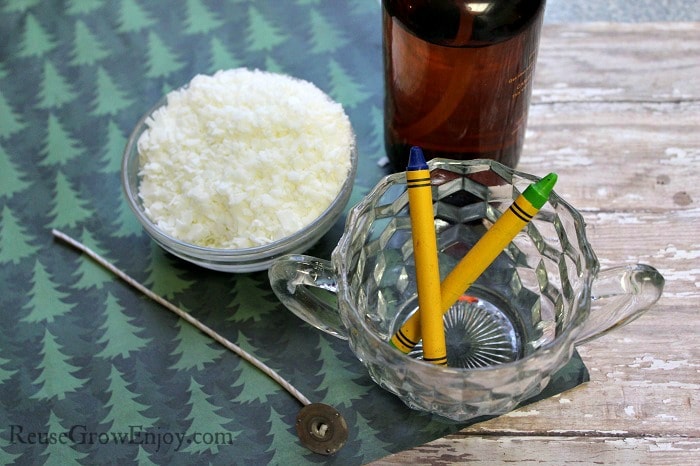 DIY Candle Supplies:
Directions:
Start by pouring the soy wax flakes into a nonstick pot. You should heat on medium to low. Stir slowly as they heat.
Add 10 drops of the patchouli essential oil. If you wish for a stronger scent you can add more.
DO NOT use food coloring to tint the wax. Instead use a crayon in your choice of color. For this candle, we used a dark green. Just unwrap, break it into pieces, drop it in and stir.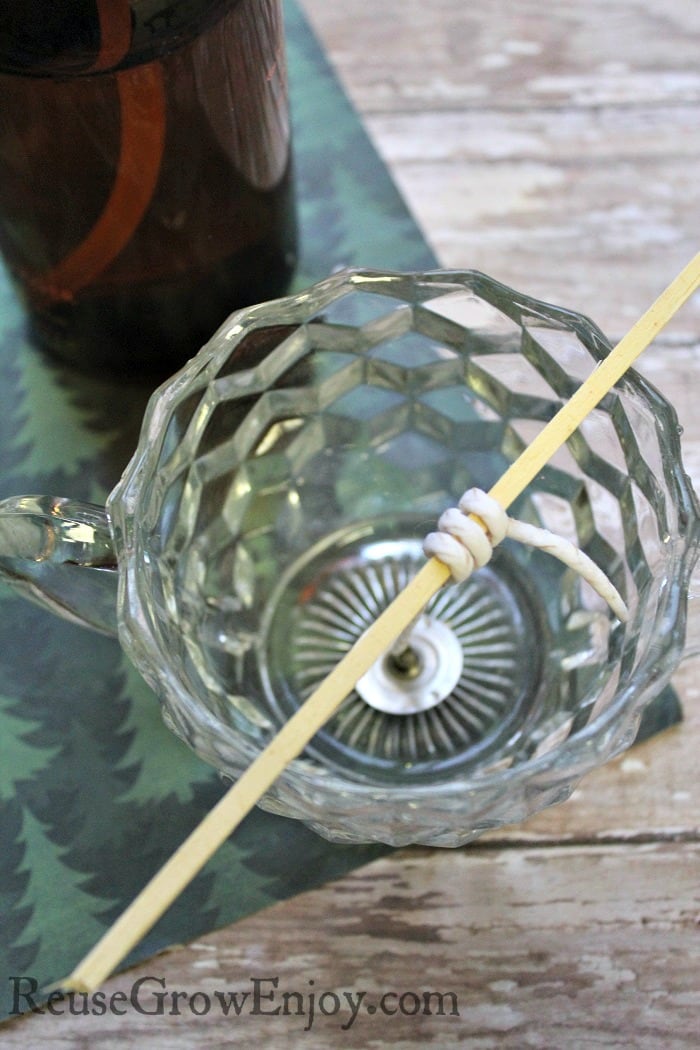 You can now prepare the wick. Wrap the top of the wick around a pencil or stick (firmly) and let it rest across the top of the container. Let the weighted end drop to the bottom of your container.
Now place the stick pencil over the jar so it is resting securely.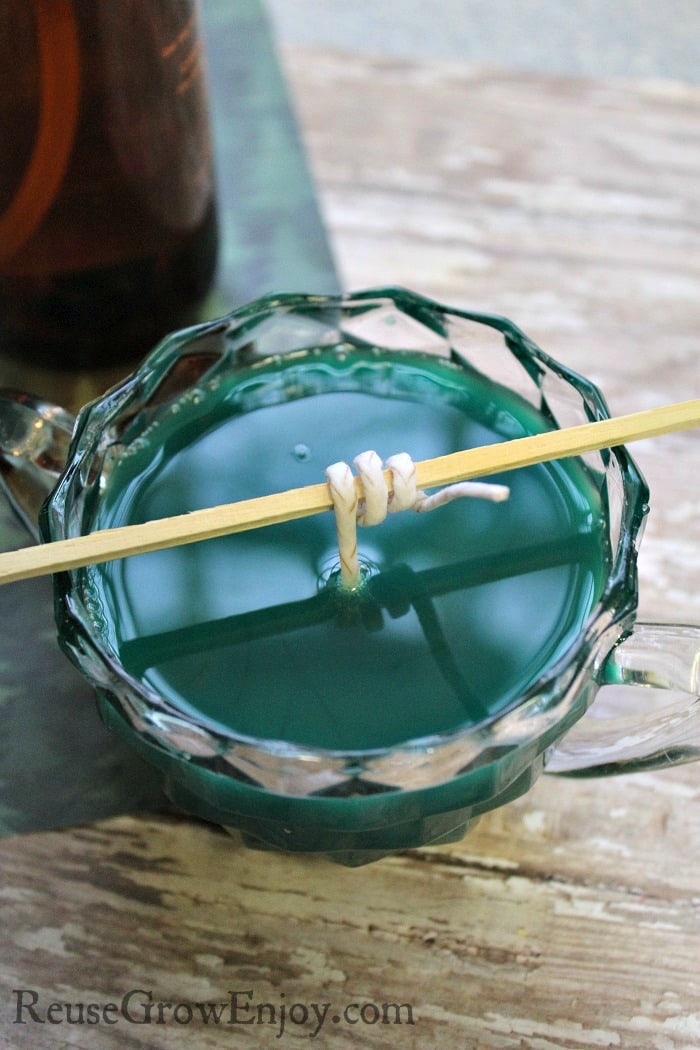 Carefully pour the melted wax into the jar. Keep the wick as centered. Allow the wax to set. Do not disturb it while it rests in a cool spot.
Once the candle has hardened (may take up to 4- 6 hours) snip the wick down. You can now light and enjoy!