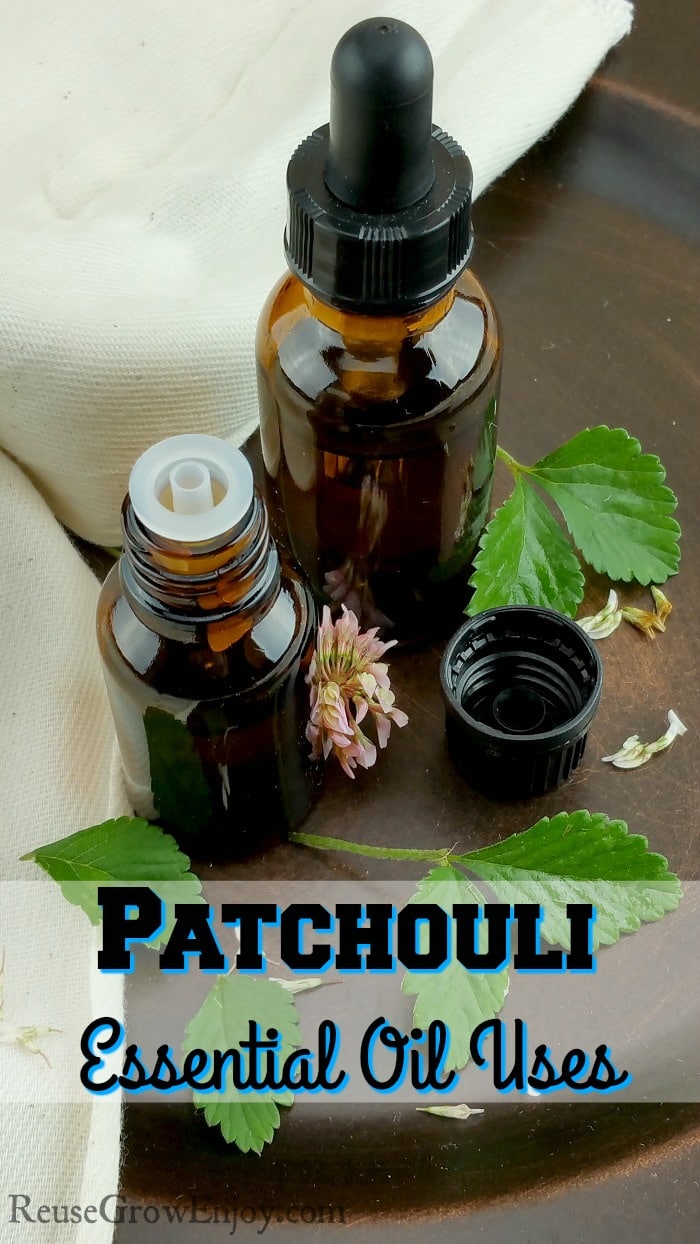 Patchouli Essential Oil for Women's Health
When most people think of patchouli essential oil, they either get a warm, fuzzy feeling because they love it already, or they feel quite the opposite. It is associated many times with a "Hippie" (not that I call anyone that, just talking about the peace and love people of that time) and incense type of feel and this can sometimes go either way with people. It's normally love or hate. This is unfortunate because patchouli essential oil is such a powerful oil that has a plethora or health benefits and it should be shared more often with others so they can benefit from it as well.
Patchouli has been used in the perfume trade for years and years and of course, it became most famous in the 1960s during the "hippie" movement. It can be best described as being calming, recovering and stabilizing. The essential oil is extracted by steam distillation from the leaves of the plant, which helps keep it wonderful properties and scent.
Its main constituents are Alpha-pinene and sabinene. Its top properties are a wide range: aphrodisiac, sedative, diuretic, antifungal, antispasmodic, insecticide and antidepressant. You can see why it is good for so many things!
If you like to make blends with essential oils for the aroma purpose or to make perfumes, then patchouli blends best with the following oils: grapefruit, bergamot, cypress, sandalwood, vetiver, and clary sage.
One thing to note for safety with use of patchouli is for sensitive, or older skin, dilute with a carrier oil to keep from skin sensitivity or reactions.
Uses For General Health With Patchouli Essential Oil:
Anxiety or Stress Relief:
Diffuse or apply to palms of hands and cup over nose and mouth, inhaling deeply, or use topically under the nose and back of neck to help calm emotions. For high anxiety, also place a drop over heart or on wrists.
Oily Hair or Impetigo: 
Apply topically to area of concern and rub in.
Sores and Infections:
Apply topically to area of concern or the bottoms of the feet.
For Body Odor:
Apply topically to body, wherever needed and use as a deodorant. Use a carrier oil if needed to spread.
Insect and Mosquito Repellent:
Apply to body to repel bugs or diffuse into the air to keep them away
Bites, Snake Bites, and Stings:
Apply to bites to soothe and protect and add lavender to the bite as well to help heal skin and calm the swelling and itching for even better results.
Digestion of Toxic Material:
Take internally in a capsule or in a glass of water. Add In a drop of ginger as well to help the process and calm stomach.
Uses For Patchouli Essential Oil In Women's Health:
Fluid Retention:
Take internally in a capsule or in a glass of water, or apply topically over area of concern. Add a drop or two of grapefruit as well to increase benefits.
Stretch Marks and Skin Issues:
Apply topically to stretch marks or any other areas of concern. Use a carrier oil or natural lotion to help spread and get in deeper if needed. Also, add a drop or two of myrrh for even better results.
Appetite and Weight Issues:
Take internally in a capsule or in a glass of water. Add a drop or two of ginger to increase benefits. This will help with digestion, to settle the stomach and to balance digestive system as well as flushing toxins. Be sure to drink plenty of water when doing this.
For Emotional Balance:
Use aromatically, either by placing a drop or two in the palms of the hands and rubbing together, then cup over nose and mouth and inhale deeply, or use in a diffuser to take your body from feeling degraded and unworthy to a feeling of enhanced and worth it.
Focus and Calm:
Diffuse or use aromatically by inhaling from palms of hands and cupping nose and mouth. Apply a drop to back of neck, spine or crown of head, or on the bottoms of the feet if you do not prefer the scent.
Make an aphrodisiac blend for diffusing by adding the following oils into the diffuser: 1 drop of each – white fir, cinnamon, patchouli, rosemary, sandalwood, and ylang-ylang. Drop these into the air to fill the air with excitement.
Increase Sex Drive:
Apply topically or diffuse along with orange oil and/or ylang-ylang.
Make a roller bottle blend to help Balance Hormones:
Supplies Needed:
Directions:
Add the essential oils into the bottle first, being careful to count drops slowly, as some of them are thinner and can easily run out fast. Then top them off with the carrier oil nearly to the top, leaving room for the roller ball to click down in. Add roller ball, making sure to click all the way down, with no gap between it and the glass bottle. Then add lid and a label. Cover label with scotch tape to help keep it from moisture damage.
Apply this blend to lower abdomen, and lower back daily, or use on bottom of feet if you do not prefer the scent.
If you found this post on Patchouli Essential Oil helpful, here are a few others you may want to check out.
Please note that I am not a medical professional and this post is not meant to replace your medications. As with any health treatment, be sure to consult your doctor before trying anything new.