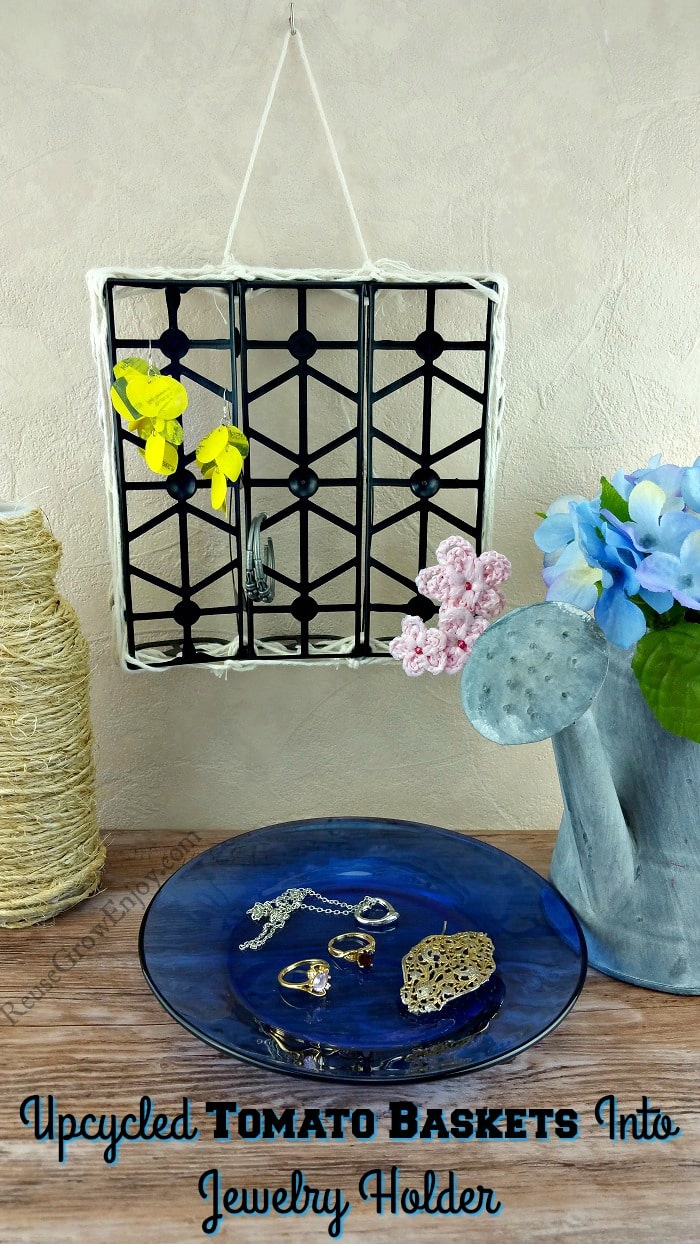 Upcycled Tomato Basket Into Jewelry Holder
Do you ever buy the 3 pack tomatoes at the store and they come in that plastic tomato basket? We try to always buy from local farmers (if we do not have any ready to pick) but we have had to buy from the grocery store every now and then. Anyways, the next time you buy some or if your friends do, save the baskets! They make for a really cool upcycled tomato basket into jewelry holder.
It is not a really hard craft to make but does take a little time weaving the string. Well, may take you a little less than me, as I kept stopping to take pictures.
For this tomato basket craft, you will need three baskets. So save them up or tell your friends and family to so you can make this cool craft.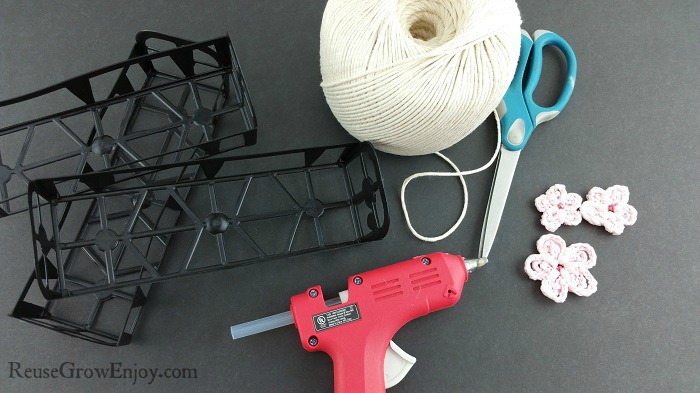 Upcycled Tomato Basket Craft Supplies: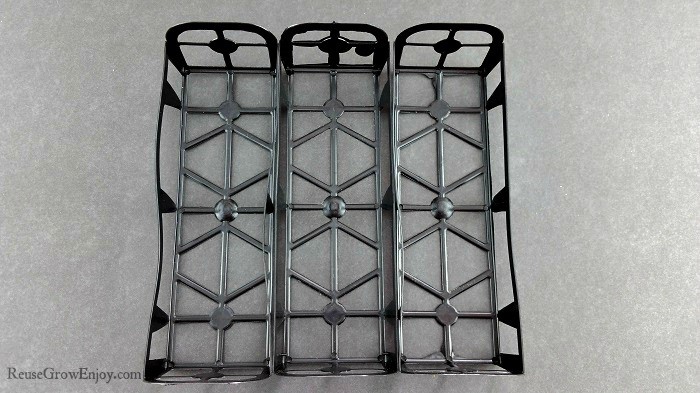 First, thing you will want to do is lay all three tomato baskets flat side by side.

Then taking the end of your string tie the bottom part where two baskets touch together.

Carry the string over to the next spot where the next basket touches and tie that one together. Then wrap the string around each corner and each little divider you come to. Keep doing that around until you get to the top divider. Took me five times around to get to the top. Yours will depend on how thick the string is that you use. When you run out of string (because you can only work with so long of a section at a time.) you can simply just tie together another piece.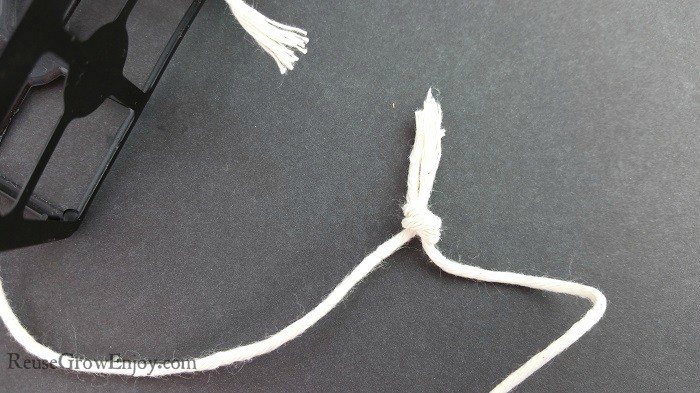 When you get to the last row and back to the start, start wrapping it over the top rung. Do that two times around.

After you have wrapped the top rail, tie off at the top in-between the two baskets. Then leaving about 5 to 6 inches of string, tie off in-between the next two baskets. This will make a loop so that you can hang it on the wall, door or wherever.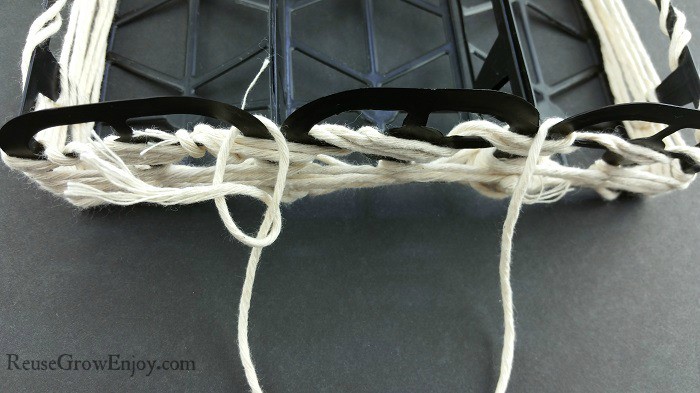 Next, you will want to glue your appliques in place with the hot glue gun. I put mine in the bottom right corner on the flat side facing you. I used three that are three different sizes on mine. But you can really play around with it to make it your own, use as many as you want and put them wherever you want them.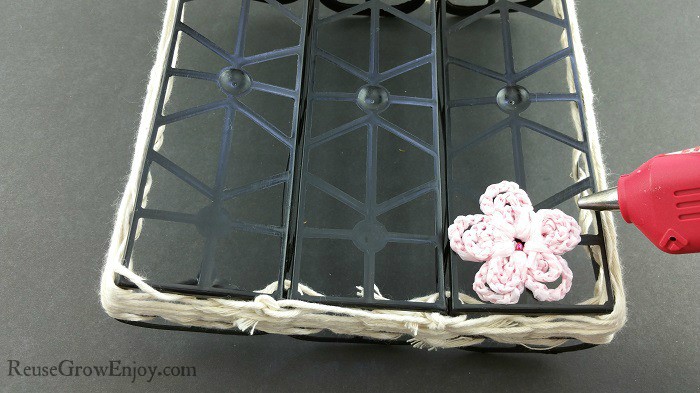 That is it! You now have yourself a handy upcycled tomato basket jewelry holder. You could keep it or even give it as a gift, with maybe a pair of earrings hanging on it.
If you liked this upcycled tomato basket craft, you may also want to check out a few of my others.