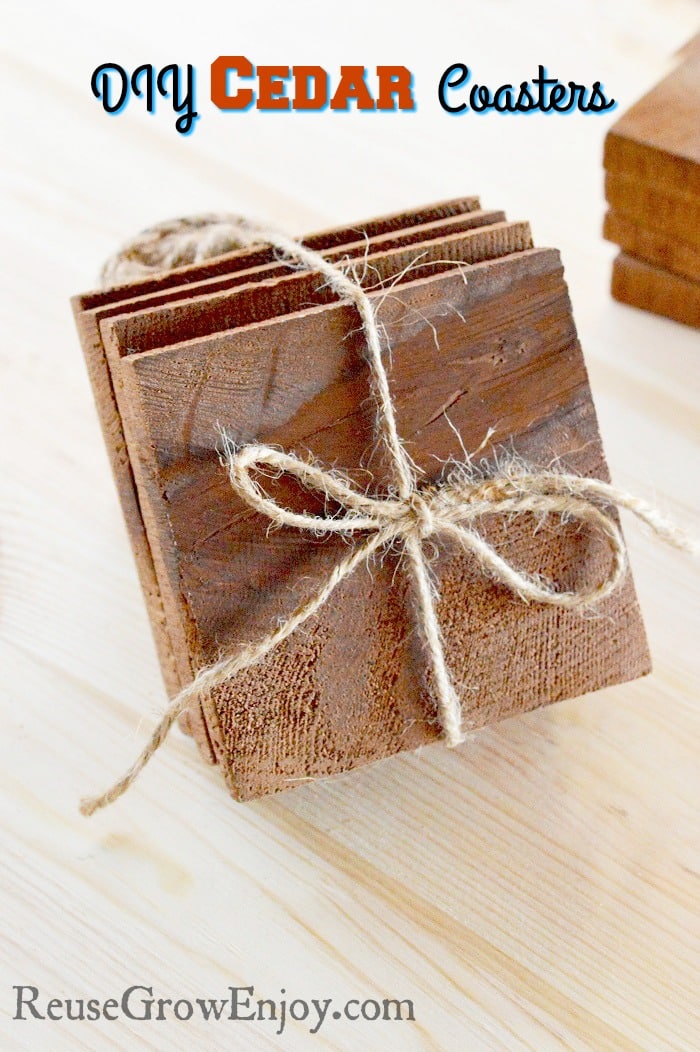 DIY Coasters – Cedar Coasters Made From Solid Cedar
Have you ever tried to make your own DIY coasters? Maybe even cedar coasters? It is not as hard as you may think!
These are pretty easy to do. If you can use a saw and a sander then you can make these. Heck, even if you can not use a saw you could make them! As there is always the option of asking the lumber store to cut them for you.
Normally that is something they will even do for free or super cheap.
These DIY coasters, also make for a really nice handmade and thoughtful gift. Just bundle them with a little piece of twine and maybe include a little natural looking gift tag with a note on it.
Supplies Needed To Make Your DIY Coasters / Cedar Coasters:
Directions:
Begin by cutting your wood into four ½-inch thick pieces if using a 4×4. If using planks of board, cut them into about 4 inch wide pieces.
If you do not have the capability of cutting them with a miter saw, small circular saw or hand saw, the lumber store can cut them for you for free or cheap when you purchase your wood.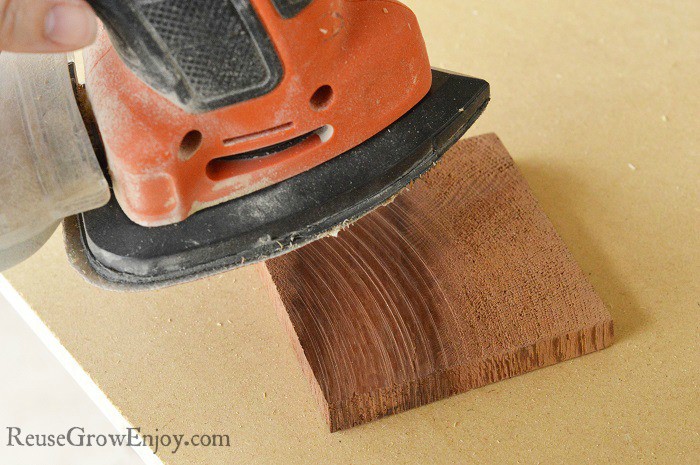 You can choose to sand by hand or with a handheld sander. Thoroughly sand each piece down but be careful to not sand too much as to take away the best features of cedar.
Next, you will want to seal it. If are not worried about water marks or these lasting for years you can skip this step. However, I would seal them.
You can do so naturally using something like cutting board wax or oil. If not worried about having it natural you can spray each piece thoroughly with a coat of spray lacquer.
Is using lacquer, wait for them to dry (20 minutes or so) and add another coat. If using natural, one coat should do.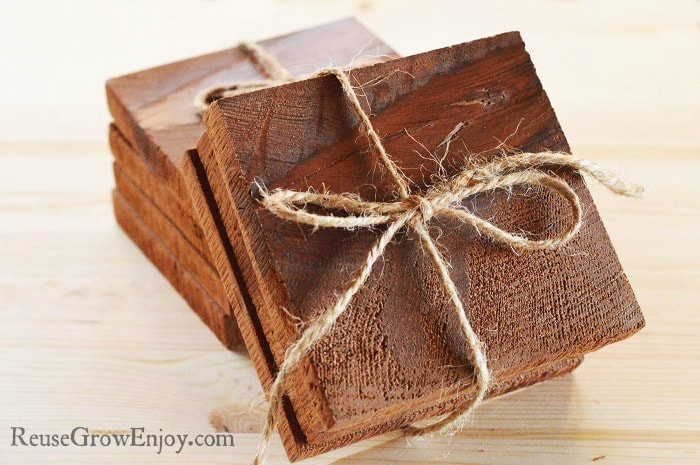 Once dry, stack them and tie with a piece of twine (this is especially nice if being used as a gift).
If you liked this post on DIY Coasters / Cedar Coasters, here are a few others to check out.