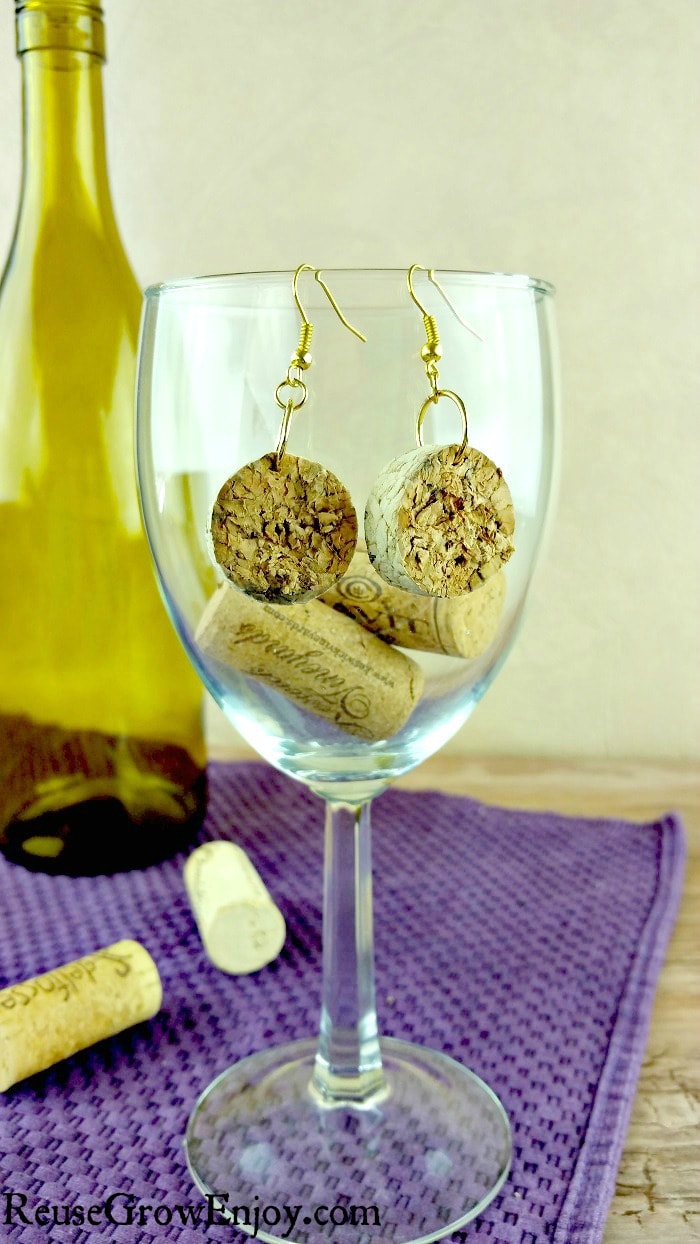 DIY Cork Earrings
Do you have a few wine corks kicking around? If so, I have a cute DIY cork earrings craft for you to check out. These only take a few minutes to make. They also make for a really cute gift idea for that person that loves wine.
To make these DIY cork earrings, you do need to have a real cork and not the ones that are more like plastic. You do only need one cork and it will actually make a few pairs if you wanted.
I made these earrings using gold colored jump rings and earring hooks, however, feel free to change it to whatever color you like.
Cork Earrings Supplies:
The first thing you want to do is cut your cork. You do this by laying it on its side on a cutting board or plate. Then using your utility knife, cut 2 pieces off. Be sure to make them around the same thickness. I have found that it is a little easier to cut them if you soak the cork in boiling water for 3-4 minutes, but that is optional.
Next, lay the piece you just cut flat and then push the tack through it close to the edge but not right on the edge.
Now, open your 10mm jump ring and run it through the hole you just made with the thumb tack. After you have it all the way through, you can use your pliers to pinch it closed.
Then you want to open the 4mm jump ring and hook it through the 10mm one. Now add the earring hook to the ring and then use the pliers to close it.
Repeat the same steps to make the other earring and then you are done! Easy, right!?
There are really so many ways you can reuse wine corks and not toss them into the trash. Do you have a favorite craft or project you like to use your corks on?
If you liked this DIY, here are a few others to check out.