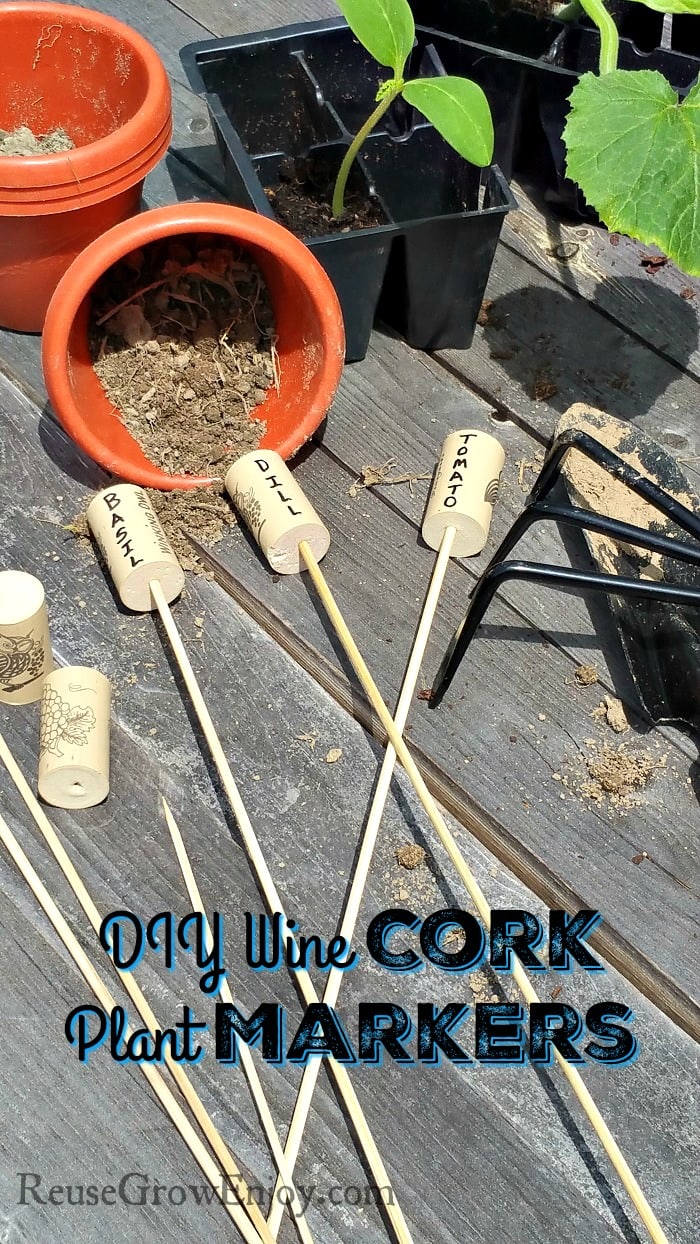 DIY Wine Cork Plant Markers
Need to mark the plants in the garden or flower pots? Here is a pretty cool way to make your own cork plant markers. Best part is, you will be using recycled/repurposed items to do it! Not only by reusing items you are helping cut down on waste/trash, it makes the project budget friendly as you probably have most of the supplies on hand! This is a project that is really simple to do. You do not even need to be a crafty person to pull this one off.
To make these plant markers here is what you will need.
Directions:
First, you want to take your marker and write on each cork with the plants that you will be planting. Be sure to write it so you can read the cork when it is upright. Then depending on if you are using wood or bamboo skewers or nails, you will do them two different ways.
If using the wood or bamboo skewers, you will simply place one end of the skewer into the end of the cork. Be sure to have it some stuck in the end that will make the corks right side up, so you can read them. Then stick the other end of the skewer in the ground by the plant or row you are marking.
If using nails or metal skewers, you will be pushing them down through the top of the cork. Push it all the way down so that the head of the nail/skewers is flat on the top of the cork. Then stick it in the ground near the plant or row you are marking.
That is it! These are super easy to do and anyone with no crafting skill at all could make these. Plus I love the look of these. Just adds a little extra touch of special to your garden.
If you liked this post, you may also want to check out K-cup Uses DIY Plant Starters or Bib Overalls Reused Into Bag.